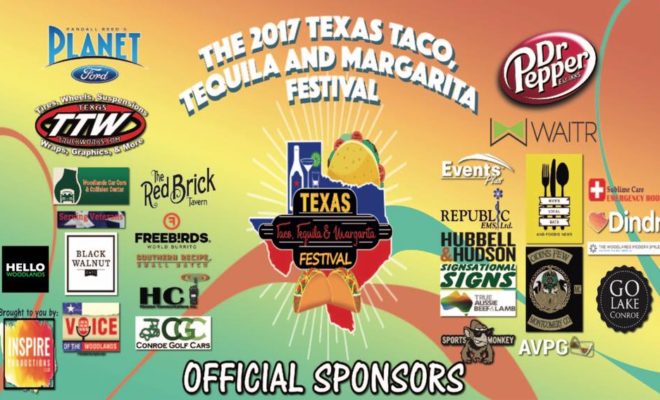 Calendar
Texas Taco, Tequila and Margarita Festival in Old Town Spring
By |
Inspire Productions is hosting the first ever Texas Taco, Tequila and Margarita Festival on Saturday, June 10 in Old Town Spring at Preservation Park from 12 p.m. to 11 p.m.
The event will feature taco, tequila and margarita vendors, gourmet restaurants, taco and margarita competitions, live music, tequila tastings, live music, private cabanas, VIP tents, vendors, kids area with inflatables, and much more!
Judging will take place on the "Taco Stage" from 1 to 3 p.m. by a panel of experts with the "Best Taco" and "Best Margarita" winners announced and trophies awarded around 4 to 4:45 p.m. Jenny Kelley of HelloWoodlands.com and WoodlandsHits.com's Holly Boss will host the judging of the Taco and Margarita Competition. Judges include Stephen Naleway, Nick Rama, Sean Steele, Al Diller, Linda Nelson, Cassandra Schulz, Amber Keyser, Carter Cook, Mean Gene, Nathan Arrazate, and Alexa Horak.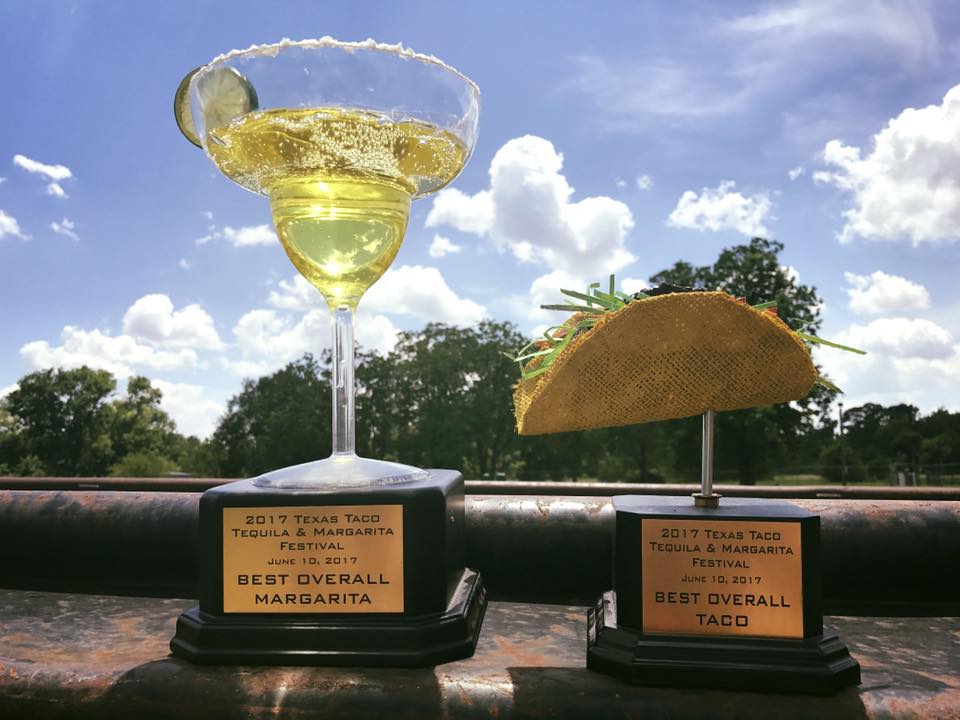 Restaurants and food trucks will be serving tacos and delicious foods to attendees and the following vendors will be competing for the "Best Taco" of the festival. Competitors include Aussie Grass Fed Beef & Lamb, Black Walnut, Ceviche and Go, Cousins Maine Lobster, Dasman Food Truck, El Gualijillo, El Topo, FreeBirds, Gumbo Xpress/Twisted Kitchen, Hubbell & Hudson, Kono Pizza, Mary's Salsa, Mi Patio, Moyz, Nate's Kitchen, Red Brick Tavern, Taco Street and Grill, and Ujima Unique Cuisine.
The "Best Margarita" will awarded to one of the following competitors: Aussie Grass Fed Beef & Lamb, Cassandra Shulz, Ceviche and Go, Moys, Pina Rita's, and Shannon Margarita.
Live performances will be held throughout the festival from Los Skarnales, Jenny and the Mexicats, Kimi Kent, Passerbye, Underage, and The Lime Traders.
A large Kids Zone will feature many attractions like a ferris wheel, carnival rides and games, inflatables, and face painting.
Date/Time: Saturday, June 10, 2017 12 pm to 11 pm
Location: Preservation Park at 130 Spring School Road, Spring, Texas (Old Town Spring)
Tickets are available at the gate for $10 per person
Public Parking and parking lots are available in Old Town Spring and surrounding the festival grounds.
Learn more about the Texas Taco, Tequila and Margarita Festival at www.thetexastacofestival.com