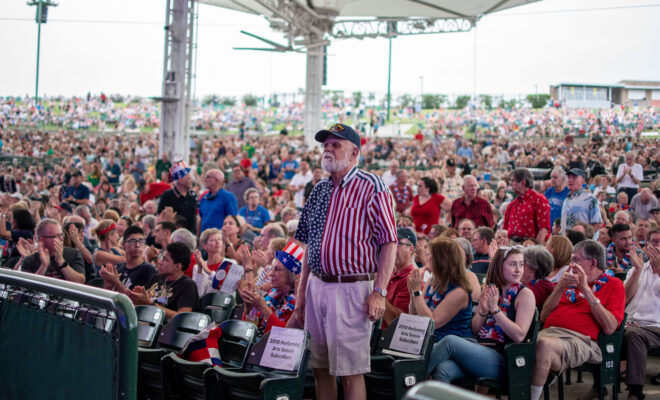 entertainment
The Cynthia Woods Mitchell Pavilion will Recognize Heroes during Stars at Night – A Salute to Service on July 3
By |
THE WOODLANDS, TX – As part of Stars at Night – A Salute to Service, this Saturday, July 3, 2021, The Pavilion wants to recognize heroes in the community that helped navigate the last year from teachers to first responders, and medical teams to front line workers. The Pavilion will showcase submitted photos of local heroes on the big screens during a special piece performed by The Woodlands Symphony under direction of Artistic Director Darryl Bayer. Service Heroes can be nominated through the following link: https://forms.gle/ZopzrYurLiuSeo5M7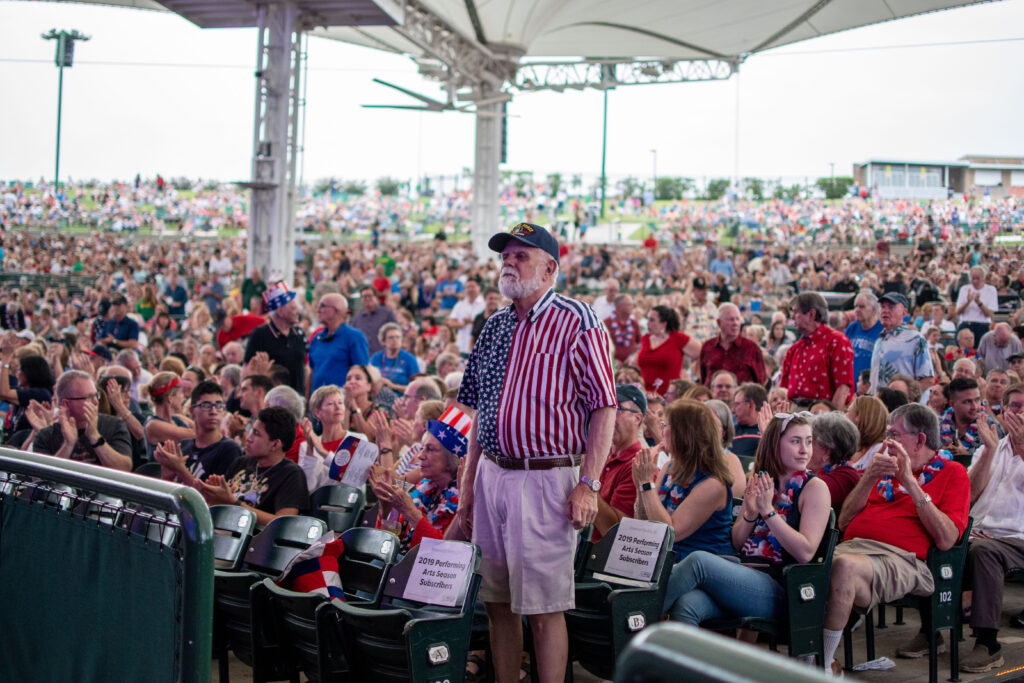 As part of a virtual internship program through The Education for Tomorrow Alliance (EfTA), The Pavilion collaborated with 4 local high school students on this photo submission project. The students are: Katherine Mueller, Mary Claire Ristroph, and Irene Sunderland from The Woodlands High School, and Spencer Myers from The Woodlands College Park High School.
The Pavilion is a proud supporter and community partner of the EfTA. Each summer EfTA's Student Internship Program offers bright, motivated high school seniors hands-on opportunities in a variety of fields. The Pavilion is hosting these four local high school students for marketing internships. As a part of their internship, these students have been working on various projects developing marketing skills and gaining insight into careers in the fields of business and marketing.
If you would like more information about The Pavilion, please visit our website at www.woodlandscenter.org. Look for The Pavilion on Facebook, Twitter, YouTube and Instagram.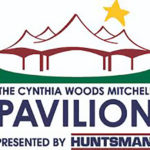 Opened in 1990, The Cynthia Woods Mitchell Pavilion is part of The Center for the Performing Arts at The Woodlands, a nonprofit 501 (c)(3) organization that provides diverse, high-quality performing arts events for the entertainment and enrichment of a broad regional audience. Through numerous educational and community outreach programs, The Pavilion is a catalyst for attracting new audiences to the performing arts and building strong ties between the arts and educational institutions.