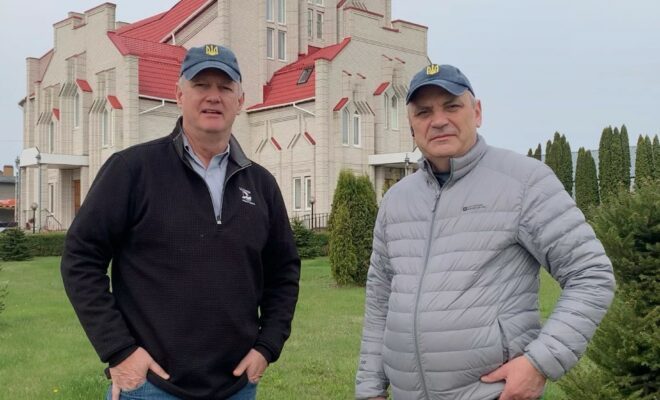 Photo courtesy of Craig Ludrick
People
The War in Ukraine: Local Woodlands Resident serves to help bring relief to Refugees and Churches
By |
The war in Ukraine is heading into its 15th month, 444 long days of skirmishes, shellings, drone strikes, heart-breaking destruction. There is no one who would say it's over, or even winding down, though some refuse to give up hope that one day, life will return to what it was before the fighting began. Last week's news brought word of an alleged drone strike on the Kremlin. There was also a report from the Vatican, saying that Pope Francis has an idea he could serve as a neutral facilitator who might broker peace. And today, there is a new surge of fighting in the Donbas region, near Bakhmut, and Kherson had strict curfews over the weekend.
Many humanitarian aid organizations rushed to Ukraine and Poland in February, 2022, such as Samaritan's Purse, Crisis Response International, Mercy Chefs, Mission Eurasia and Feed the Hunger, to name a few. Samaritan's Purse alone estimates they have since served more than 8 million people. Feed the Hunger reports sending over 800,000 meals. Most of the responders can't count how many they have fed, transported, warmed, housed – just too many. The faces and stories seem to run together. Local Woodlands resident Craig Ludrick is still serving there, too, helping however he can to bring relief and using his language skills to help coordinate churches to be God's hands and feet.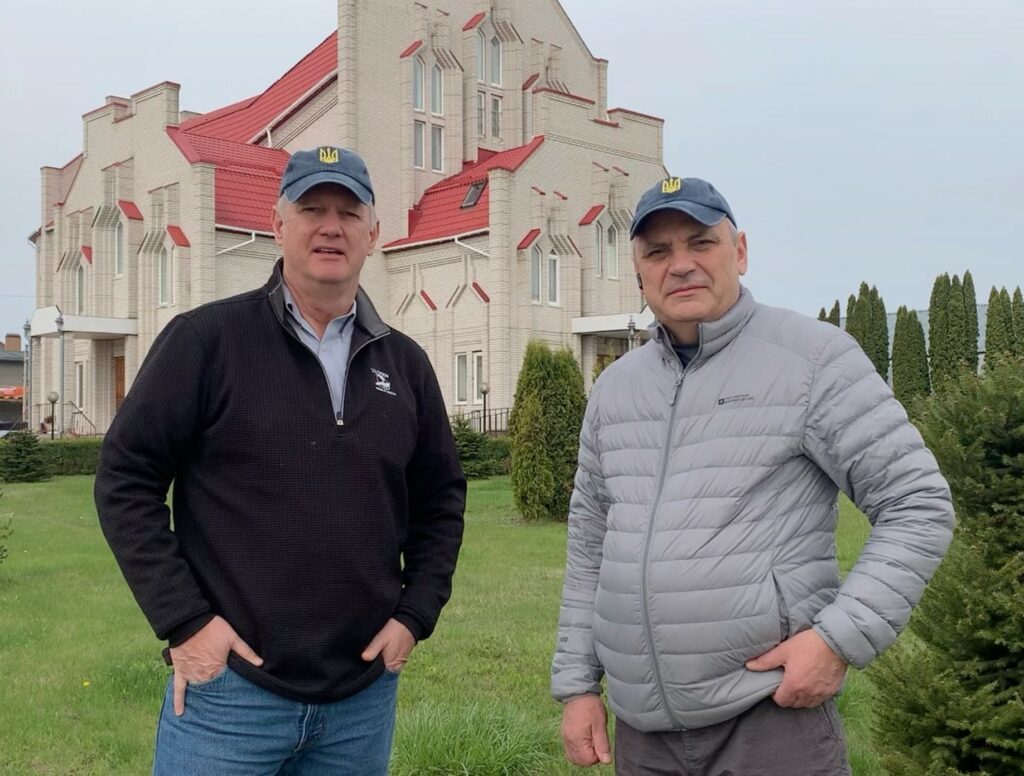 In a recent presentation and interview, Ludrick spoke about the aid that has been given, and what is needed now. When the war began, just the resulting chaos created the need for food, water, shelter, blankets, as well as transportation to get women and children out of the country. There was also a need for translators and for mental health counselors – and a real scramble for Poland, Germany, Romania and others in Europe to expand infrastructure to take in those who want to be close enough to home to return to Ukraine quickly when the war ends. It was a tough winter, Ludrick said. He and his network of pastors, created almost 30 years ago, worked to find heaters and blankets to keep the cold at bay. The aid organizations have done a great job, and there is food available. But the reality is many people no longer have jobs, they're not working, the food is costly to transport, and it is expensive – they can't afford it. Ludrick sees a real need for construction materials that will only grow, and funds are needed to help offset the costs.
There are still so many refugees, so very many displaced people. Ludrick says some are trickling back to where home was, but for many, home is just a memory. Life is about learning to live in a new culture, among new people, with new language and customs. For a fortunate few in areas away from the front, daily life can seem deceptively normal – except that every family has someone in the army, someone who has lost a loved one, someone with a destroyed home or someone who is living in another part of Europe, just waiting to go home, or back to where home was, to pick up the pieces, to begin again.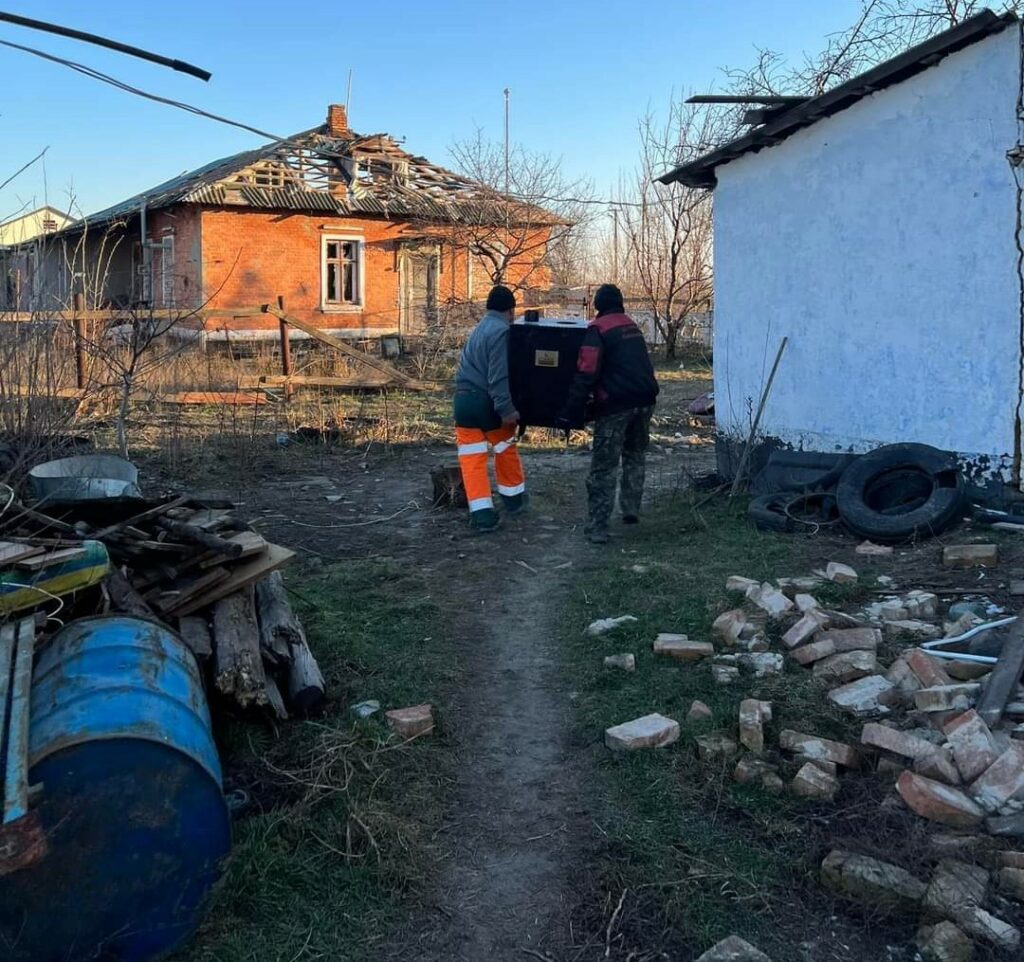 Ludrick is quick to point out that every pastor has a story of persecution during the days of the powerful USSR, from being beaten to having a car's brake lines cut. These days, most of the harassment is closer to the front. He tells the story of a pastor, a friend of a friend, who was captured, beaten and traumatized over a period of three days, just for preaching the Gospel. The Russians demanded to know where he was getting his money and who he was connected to. By God's mercy, he spent three weeks recovering from his injuries in the hospital, and then he and his wife escaped. He remains hypervigilant, symptomatic of the trauma he suffered. The Russians said they intend to stamp God out in his city.
According to Ludrick, his friend from his early days in Ukraine, the pastor Pavel Marchuk, says that every church is full, people are hungry for God and for Christian community. God has even made a way for enemies to become allies. In a village northeast of Kyiv, shelling was heavy – even the Ukrainian Orthodox church was shelled. With the priest dead, his wife carried on the responsibility for the community. When Ludrick and his crew arrived, she asked if they would help repair the roof and go behind the iconostasis to clear out the debris. While the Ukrainian Orthodox church usually regards Evangelicals as a cult, in that village there is a tentative partnership. Ludrick is pleased that such stories of collaboration are being shared.
God has shown His favor with more mundane issues, as well, Ludrick says. Back in the 1990s when Ludrick first met Marchuk, the goal was to have a city-wide revival meeting. As the two planned, they realized the local pastors were not sufficiently trained to handle the resulting group of new believers after the revival, so they began to plan training conferences. Over the years, the conferences resulted in a vibrant network of pastors in Ukraine. And it is that same network that Ludrick works through today to distribute food and supplies. That way, he says, local people see God's goodness and connect with a local church. A friend of a friend has a camp, used only in the summer, which was converted to house refugees. Another friend of a friend owns a warehouse, which the pastor network now uses for storing food and supplies. "Everyday miracles," Ludrick says. A second dividend from the network is it's giving local pastors a chance to grow in leadership – after all, there will be even greater needs when the war is over.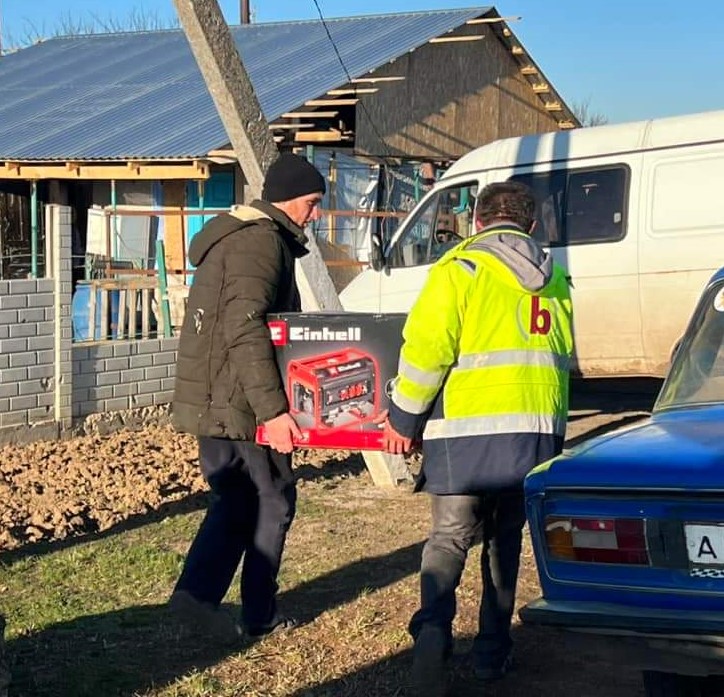 When asked what he sees in the immediate future, Ludrick says that Volodymyr Zelensky, president of Ukraine, still wants membership in the European Union at the end of the conflict. And he wants to win. Beyond that, everyone realizes the costs will be high for restoration. The World Bank estimates $411 billion, just to repair what is damaged. But that doesn't count the multi-generational trauma and emotional costs of a war Ukraine didn't start. It will be a long road to recovery. And there are rumors of a spring or summer offensive, continued drone strikes – perhaps another siege on a nuclear power facility.
For Ludrick, he has come to see God's hand in how he got involved in Ukraine all those years ago, and how he just happened to be in Warsaw when the war broke out. Like Queen Esther in the Bible, "you were born for just such a time as this" – it resonates with him differently now.
As for Marchuk, he remains hopeful, though little around him looks promising – except his church, now overflowing and thriving. He says, "God has called us to be faithful, to shine brightly in this dark place. We want God to be glorified, to draw all unto Himself."