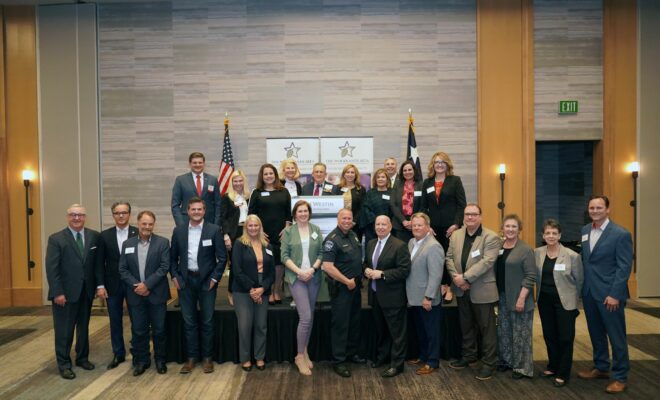 Photo Credit: The Woodlands EDP
Business
The Woodlands Area Economic Development Partnership Honors Elected Officials
By |
The Woodlands Area Economic Development Partnership (EDP) recently held its 24th annual Elected Officials Reception at The Westin at The Woodlands on Thursday, March 10, 2022. For over two decades, the EDP has hosted a reception honoring elected officials at the local, county, state, and federal levels. Over 150 partners and guests attended to show their appreciation to those who serve our community and region in the various roles.
In addition to honoring the elected officials in attendance, a special presentation was made to honor Congressman Kevin Brady, who will retire from Congress at the end of his 13th term later this year. Mr. Brady has served in the U.S. House since 1996 and has been a centrical part in supporting the EDP, which was founded in 1997.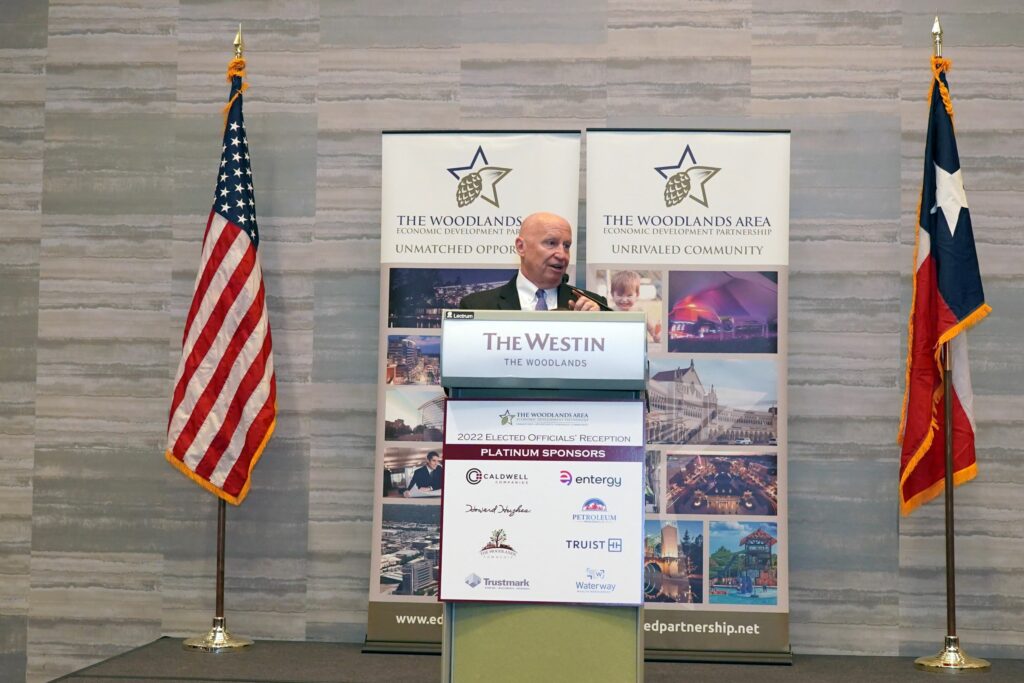 "It is our pleasure and honor to rightly thank our elected officials for their tireless dedication to enhancing our community, supporting our local businesses, as well as encouraging new businesses to locate to our area. Over the many years, our members and staff look forward to hosting this high-profile event" said Gil Staley, CEO.
A special thank you to the Platinum Level Sponsors who make hosting this reception a success: Caldwell Companies, Entergy Texas, The Howard Hughes Corporation®, Petroleum Wholesale, The Woodlands Township, Truist Bank, Trustmark Bank and Waterway Wealth Management.
Partners in attendance were A Strong CPA, Amegy Bank, Avion Wealth, Caldwell Companies, Calvetti Ferguson, Consolidated Communications, Corporate Incentives, Cypressbrook Company, Ellard Insurance & Risk Management, Entergy Texas, First Financial Bank, Ikard & Company, LLC, Linscomb & Williams, Lone Star College System, Memorial Hermann The Woodlands Medical Center, PNC Bank, Sam Houston State University, Soules Insurance Agency, St. Luke's Health, Stibbs & Co. Attorneys, P.C., Tachus Fiber Internet, Teal Construction, The Howard Hughes Corporation®, The Strong Firm P.C., The University of Texas MD Anderson Cancer Center, The Woodlands Area Chamber of Commerce, The Woodlands Christian Academy, The Woodlands Township, Tough Law Firm, PLLC, Truist Bank, Trustmark Bank, Waterway Wealth Management, Westwood Magnolia Parkway Improvement District, Woodforest Development, Inc., Woodforest National Bank and Wright Business Technologies.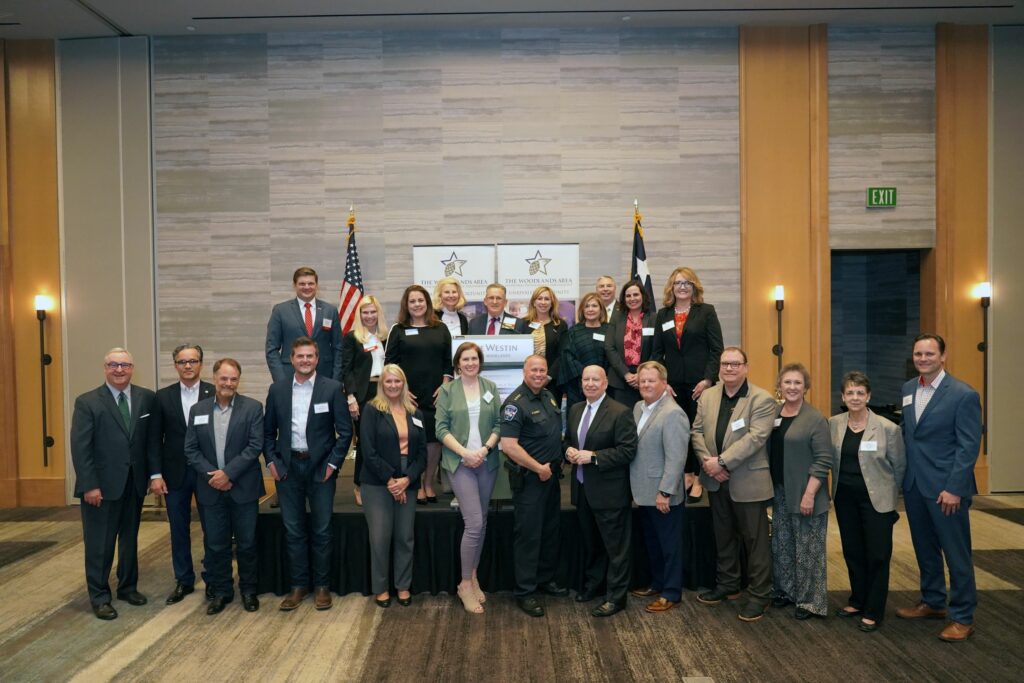 The Woodlands Area Economic Development Partnership (EDP) is a non-profit organization dedicated to promoting the economic development of The Woodlands Area through the support of existing businesses and the recruitment of new businesses that can bring job opportunities and capital investment to the area.
The EDP is a public/private partnership with 96 funding partners active in the organization. For further information on the EDP, log on to www.edpartnership.net or call (281) 363-8130.
Source: The Woodlands EDP