Photo Credit: Rod Prado, Hello Woodlands
Events
The Woodlands Celebration of Excellence Gala returns and honors Hometown Heroes
By |
The Woodlands Celebration of Excellence Gala with the theme "The Miracle of Interfaith" returned, the first time since 2019, to The Woodlands Waterway Marriott Hotel and Convention Center on Friday, April 1, 2022. The evening honored six new Hometown Heroes and supported the mission of Interfaith of The Woodlands.
View photos from the event on the Hello Woodlands Facebook page:
Take a look behind the scenes of the event on the Hello Woodlands Instagram page:
Co-Chaired by Nicole Murphy and Deann Guidry, the evening included a welcome reception, three course dinner, and program including a live auction and Hometown Hero Award Ceremony, followed by an after party featuring live music by the Bucktown All-Stars and late night bites. Six new Hometown Heroes were awarded and welcomed to join 144 other individuals, businesses, and organizations who have shaped our beloved community for nearly 50 years.
The 2022 Hometown Heroes who were presented an award and honored by Congressman Kevin Brady were Paula Klapesky, Walt Lisiewski, Tim Welbes, Texas Children's Hospital The Woodlands (represented by Ketrese White), and Canopy Cancer Survivorship Center (represented by Justin Kendrick), and an Anonymous Recipient.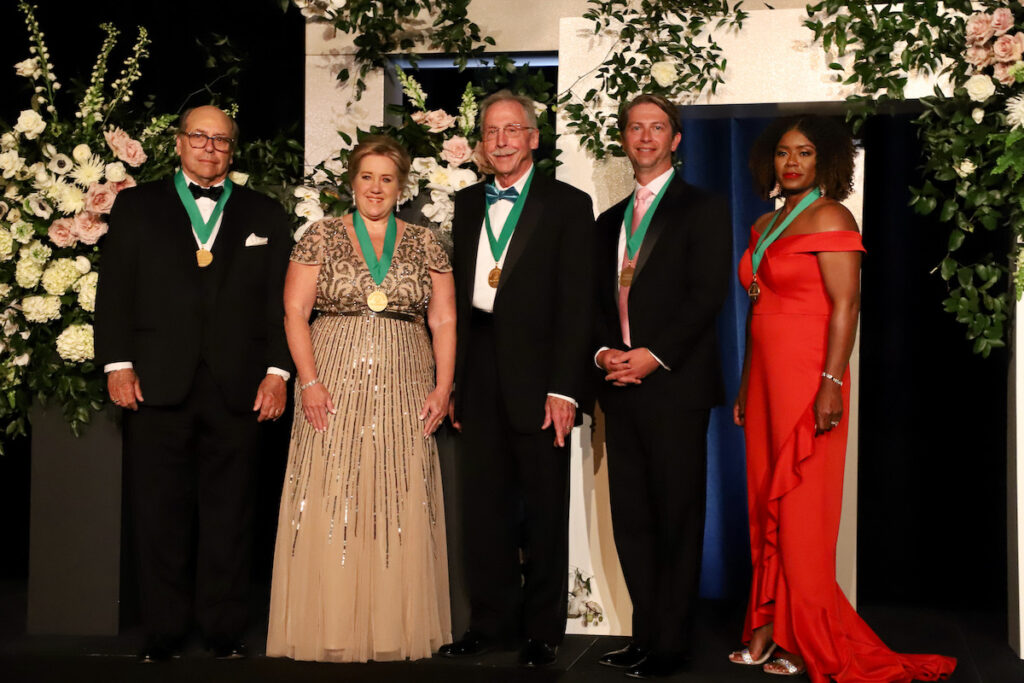 "We are deeply grateful for your belief in the mission of Interfaith of The Woodlands and thrilled beyond measure that we re finally able to come together again, recognizing those who help make this community the best place to live, work, play, and pray," stated Missy Herndon, President and CEO, Interfaith of The Woodlands.
For more information about the event, about Interfaith of The Woodlands, and ways to show your support and get involved, please visit https://woodlandsinterfaith.org/.