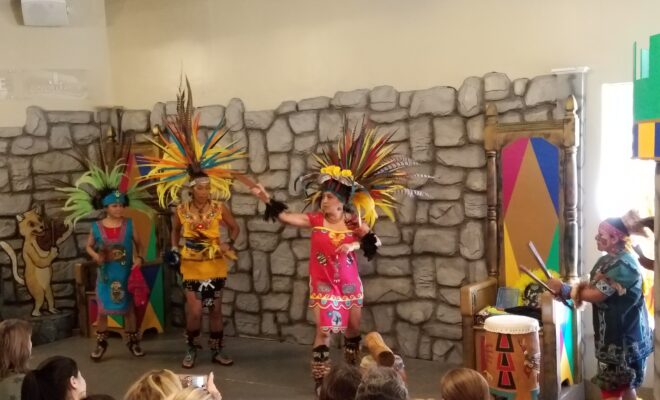 Art & Culture
The Woodlands Children's Museum Receives National Endowment for the Arts Grant
By |
THE WOODLANDS, TX — The National Endowment for the Arts has awarded The Woodlands Children's Museum a grant of $10,000 through the Arts Engagement in American Communities program. Funding will be used to support artist fees and young children's engagement with the performing arts. A variety of regional and statewide performing artists, with exceptional skill and experience in interacting with young children, will visit the museum throughout the year, allowing families to enjoy enriching, high-quality live entertainment.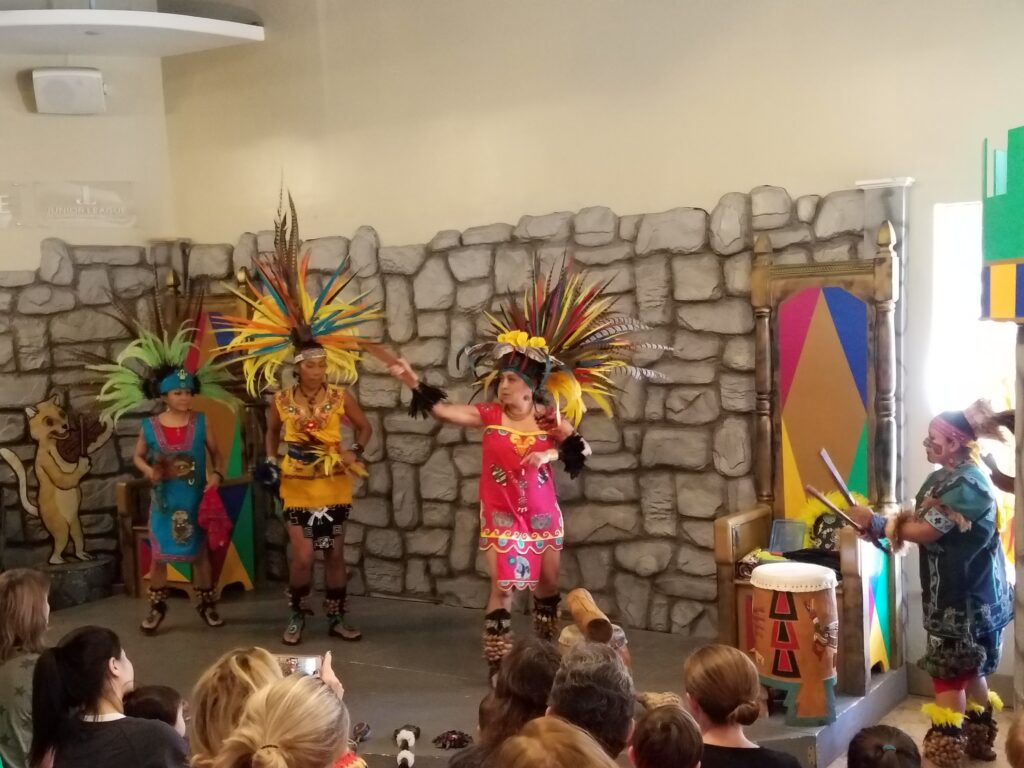 "The arts make communities more vibrant and fulfilling places, help us to heal, and strengthen our nation's economy," said Ann Eilers, acting chairman of the National Endowment for the Arts. "The National Endowment for the Arts is committed to supporting organizations nationwide, such as The Woodlands Children's Museum, helping to make it possible for our arts and culture sector to grow and for more Americans to have access to the arts."
The Woodlands Children's Museum features an event stage with up-close seating that allows children to experience the arts and engage with performers in a unique way not found at larger venues. Multiple performance times are also offered to ensure performances are accessible for families. Typically, 15-20 special events are offered each year highlighting holidays and cultural traditions such as Lunar New Year, Tanabata, Native American Heritage Month, Mardi Gras, Hispanic Heritage Month, St. Patrick's Day, Kwanzaa and many more. A wide variety of children's musicians, singer/songwriters, puppeteers, storytellers, dancers and other artists share their talents during the events.
"Early arts education is important to help develop skills such as empathy, confidence, creativity, and social and emotional development," stated Angela Colton, the museum's Executive Director. "Seeing a performer at the museum may be a child's first time engaging with the arts. There are so many talented artists in our region and we are honored that this grant will help us bring them to our community."
The museum is a 501(c)3 nonprofit organization founded in 2001, with a mission to create opportunities that educate, empower, and excite children and families through play while inspiring a lifelong sense of wonder and discovery. Additional information and event details are available online at www.woodlandschildrensmuseum.org.
October hours are Tuesdays from 10am-12pm, Wednesdays and Thursdays from 10am-2pm, and Fridays and Saturdays from 10am-4pm. The museum is closed on Sundays and Mondays. Admission is $7 for guests over age one, or free with membership. The Woodlands Children's Museum is located in the Panther Creek Village Center at 4775 W. Panther Creek Drive, The Woodlands, Texas 77381.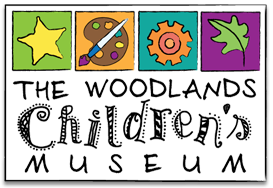 The Woodlands Children's Museum, a 501(c)3 nonprofit organization, was founded out of a desire to meet the community's proven need for a positive environment where children and their families can learn, play, and make special memories throughout the year. At the museum, fun and learning go hand in hand, whether children are creating art, singing along to a musical performance or conducting a science experiment. The museum also has made it a priority to bring children multi-ethnic and multicultural experiences that celebrate cultural and global differences and strengthen common bonds. Programs frequently are delivered in partnership with other nonprofit organizations, always with the goal of making a positive difference in the life of a child. Visit www.woodlandschildrensmuseum.org to learn more.
Established by Congress in 1965, the National Endowment for the Arts is the independent federal agency whose funding and support gives Americans the opportunity to participate in the arts, exercise their imaginations, and develop their creative capacities. Through partnerships with state arts agencies, local leaders, other federal agencies, and the philanthropic sector, the Arts Endowment supports arts learning, affirms and celebrates America's rich and diverse cultural heritage, and extends its work to promote equal access to the arts in every community across America. Visit arts.gov to learn more.