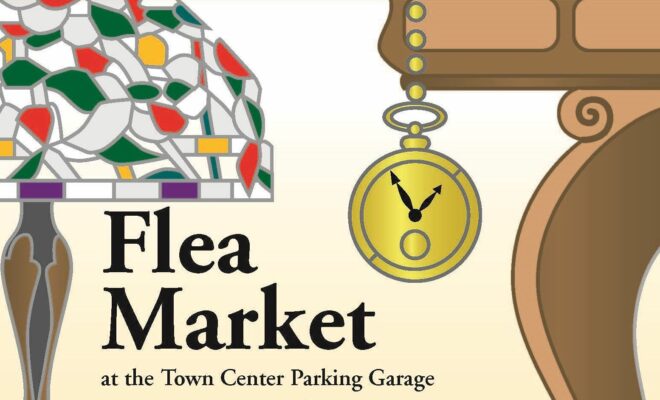 Events
The Woodlands Fall Flea Market Set for December 3rd
By |
THE WOODLANDS, TX – The 2022 Woodlands Fall Flea Market will be held on Saturday, December 3rd, at the Town Center Parking Garage from 7:00 to 10:00 a.m. The garage is located at the southwest corner of Six Pines Drive and Lake Robbins Drive adjacent to The Cynthia Woods Mitchell Pavilion.
Garage, yard, and estate sales are expressly prohibited by The Woodlands Township. The Woodlands Fall Flea Market gives residents an opportunity to sell their unwanted household goods. Attendees can expect to find clothes, home decor, furniture, and more.
The flea market is free to attend and the public is invited. The event is sponsored by Hello Woodlands. Funds raised from booth spaces go toward funding The Woodlands villages' scholarships and programs.
Spots are still available. Interested parties may sign up for booth space at The Woodlands Township, 2801 Technology Forest Boulevard, starting November 7, 2022. Applications are accepted Monday through Friday, 8 a.m. to 5:30 p.m. Cash, checks, and money orders are accepted. Credit cards are not accepted at this time.
Vendor spots are $50 per booth space, which consists of two parking spaces and allows entry for two vehicles. A vehicle and trailer requires the purchase of two booth spaces at $100. The purchase also allows entry of one additional vehicle. Trailers are limited to a maximum bed length of 12 feet. The maximum height limit for vehicles, trailers, and loads is 7 feet. There will be no space for vehicles exceeding this height limit.
There will be a charity truck and dumpsters to collect unsold merchandise after the flea market.
For more information, visit The Woodlands Fall Flea Market Facebook event page, call 281-210-3976, or email woodlandsfleamarket@gmail.com. 
Sources: The Woodlands Township, Panther Creek Village Association