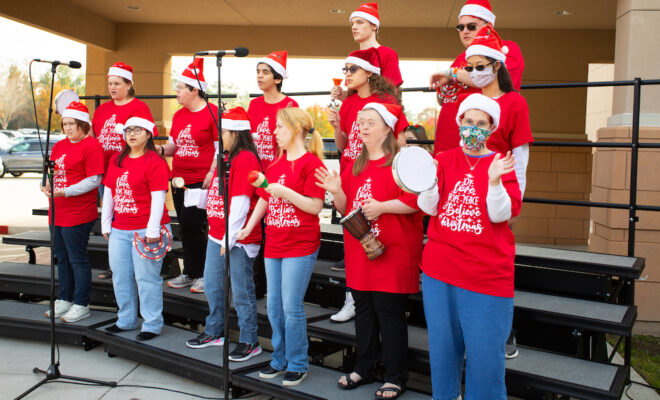 Photo Credit: Rod Prado, Hello Woodlands
Events
The Woodlands Methodist Church hosts first annual Christmas Fest
By |
On Sunday, December 4, 2022, The Woodlands Methodist Church hosted their first-ever Christmas Fest from 2:30 to 4:30 p.m..
The Woodlands Methodist Church invited the community to attend the free event and train rides, inflatables, music, crafts, face painting, food and more to kick off the Christmas season.
View photos from the event on the Hello Woodlands Facebook page:
A train ride took families around the Loft Church parking lot decorated with festive Christmas characters and scenery. The festivities stretched from the parking lot to the grounds of The Woodlands Methodist School where an igloo and inflatables of all types and varieties welcomed guests to have fun on the sunny afternoon. Visitors enjoyed a live choir performance, volunteers helped with the food and craft stations, and food vendors offered Christmas-colored kettle corn and churros. The first annual Christmas Fest had activities and fun for families and all ages.
Find more information about upcoming Christmas and Advent events at The Woodlands Methodist Church, visit twmc.org/christmas