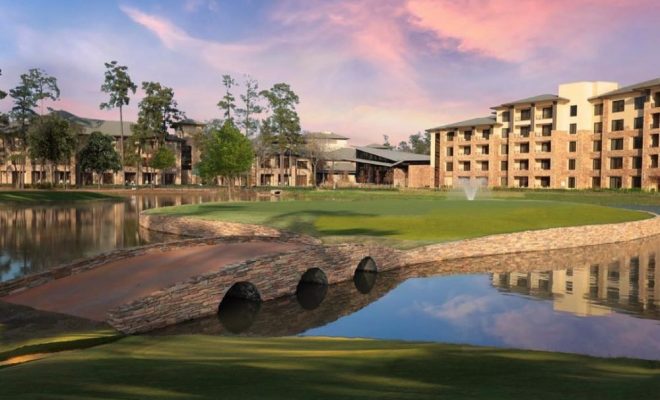 Lifestyle
The Woodlands Resort Phased Reopening Begins May 20
By |
THE WOODLANDS, TX – The Woodlands Resort® has announced it will reopen and begin welcoming guests on Wednesday, May 20, 2020. The family-friendly destination resort nestled in the Texas Piney Woods, just 30 minutes from downtown Houston and an hour from Sugarland, is now taking reservations and will embark on the first phase of a planned two-phased reopening. With 96 rooms and suites available for overnight stays in one of the three beautifully appointed buildings, The Woodlands Resort will have select amenities and services available including its renowned Forest Oasis Pool Complex & Lazy River, dining at Cool Water Café, and near-endless jogging trails, as well as championship golf courses.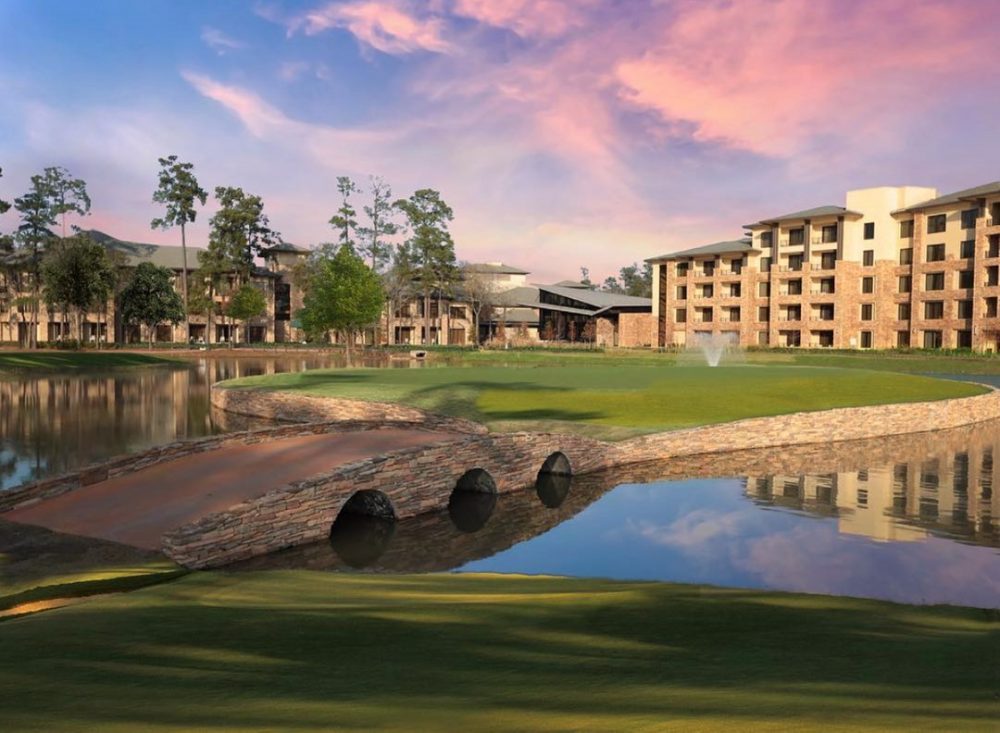 The reopening of The Woodlands Resort is being undertaken in keeping with the Executive Order issued by the Governor of Texas which allows for operations to resume for certain businesses and services across the state. In preparation to host guests, the resort has modified the guest experience with social distancing in mind and has developed enhanced cleanliness and sanitation protocols in alignment with CDC guidelines to prioritize the health and safety of guests and staff.
"With the start of summer right around the corner, we are looking forward to welcoming guests back to The Woodlands Resort, an idyllic and spacious destination for guests to slowly ease back into staycations and travel," said Scott Spann, Vice President of Hospitality, HHC Hospitality Division The Howard Hughes Corporation®. "Safety and health continue to be our highest priorities, and the resort team has been fully versed in new protocols for the protection of guests and themselves. With select amenities available during their stay, there is quite a lot for guests to enjoy as they take in the fresh air, stretch their legs and experience the season in the Texas Piney Woods."
Reservations for The Woodlands Resort are available with a relaxed cancellation policy of 24-hour notice prior to day of arrival for stays through June 30, 2020, except for Memorial Day Weekend (May 23-25, 2020) which will remain 72 hours prior. Stays from July 1, 2020, and beyond will have a 72-hour cancellation policy. As The Woodlands Resort reopens in phases, the Resort Fee has been adjusted to $20 daily from now until June 30, 2020, and $35 daily for stays after that timeframe.
The New Guest Experience
Guests can expect the same warm hospitality as before, and The Woodlands Resort will continue to ensure that they feel safe and comfortable throughout their stay. Check-in will take place in the Living Room of the resort (near pool complex) and keys/registration forms will be prepared in advanced and presented to guests on arrival. Valet parking will be suspended for the time being. Any area where guests or employees queue will be clearly marked for appropriate physical distancing including check-in, check-out, elevator, lobbies, and dining.
Guests will have access to the Forest Oasis Pool Complex with the 1,005-foot Lazy River; 30-foot waterslide, Crow's Nest; and poolside cabanas, and there are approximately 220 miles of nature trails throughout The Woodlands. The resort's two ClubCorp®-owned and managed championship golf courses have been open since mid-April with access to all services including practice facilities and golf bag storage. Cool Water Café will also be available for on-property dining and open from 7:00 a.m.- 8:00 p.m. daily for breakfast, lunch, and dinner. During this first phase of reopening, services and amenities that will be temporarily unavailable include: access to the fitness center, transportation to/from The Woodlands Mall and Market Street, set daily activities for kids and adults, access to Cool Water 2.0 game room, in-room dining, Robard's Steakhouse®, The Woodlands Dining Room and The Bistro. A list of frequently asked questions (FAQs) on Resort Policies can be found here. 
Health & Sanitation Practices
In response to the COVID-19 pandemic, The Woodlands Resort is taking every precaution to help ensure the health and safety of its guests and staff by implementing new enhanced cleanliness, health, and physical distancing protocols. Aligned with the Centers for Disease Control (CDC) and American Hotel & Lodging Association (AHLA) guidelines, all resort employees have received training in COVID-19, with more comprehensive training for teams with frequent guest contact including Food & Beverage and Housekeeping. Additionally, Personal Protective Equipment (PPE) from masks to gloves are required for employees; temperature checks will be conducted on all staff prior to all shifts; hand sanitizer dispensers will be placed at key guest and employee entrances and contact areas; and guests will be advised to practice the now well-known social distancing recommendation of maintaining at least six feet between individuals and groups with whom they are traveling. New physical layouts throughout the resort will aid this, with restaurant tables, lobby furniture, and the guest entrance and check-in experience rearranged, and some poolside chairs removed.
To limit entry of occupied guestrooms, housekeeping cleaning service will be provided only for four-plus-night stays. Guests will receive daily towel and trash service, and amenities (soap, shampoo, coffee, etc,) will be available at the Front Desk. Guests can also receive cleaning service upon request. The Woodlands Resort uses cleaning products and protocols which meet EPA guidelines and are approved for use against viruses, bacteria and other airborne and bloodborne pathogens. Public spaces will be sanitized daily with a fogger dispersing appropriate chemicals or UV-C light technology, while rooms will receive the same treatment after guest departures. A detailed list of The Woodlands Resort's Health & Sanitation Practices can be found here.
Seasonal rates start at $199 per night. For more information or to make reservations at The Woodlands Resort, visit www.woodlandsresort.com.

Nestled among thousands of acres of picturesque Texas forest, The Woodlands Resort is an ideal destination for families, friends, and couples. Boasting 402 guest rooms and suites and an array of resort amenities including two on-site championship golf courses, a world-class tennis center, a relaxing and rejuvenating spa, a vast network of walking and biking trails and Forest Oasis Pool Complex complete with 1,005-foot Lazy River and 30-foot waterslide, there is something for everyone to enjoy. The cuisine is as exceptional as it is varied. Across four distinct venues, guests can find a selection of experiences, from casual poolside fare to creative a la carte specialties. The resort's award-winning, upscale steakhouse, Robard's®, offers an extensive menu of USDA prime grade, dry aged steaks, seafood and chef-inspired specials.