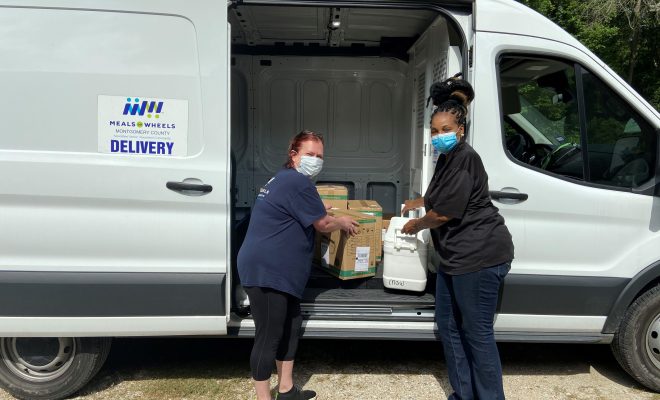 Lifestyle
Tamina community receives hot lunches with MOWMC and CBOW
By |
CONROE, TX – Meals on Wheels Montgomery County (MOWMC) is partnering with Children's Books on Wheels (CBOW) to feed underserved populations – and they do not need to be seniors! Both leaders of the organizations worked together to see what they could do to make a difference in the Tamina community.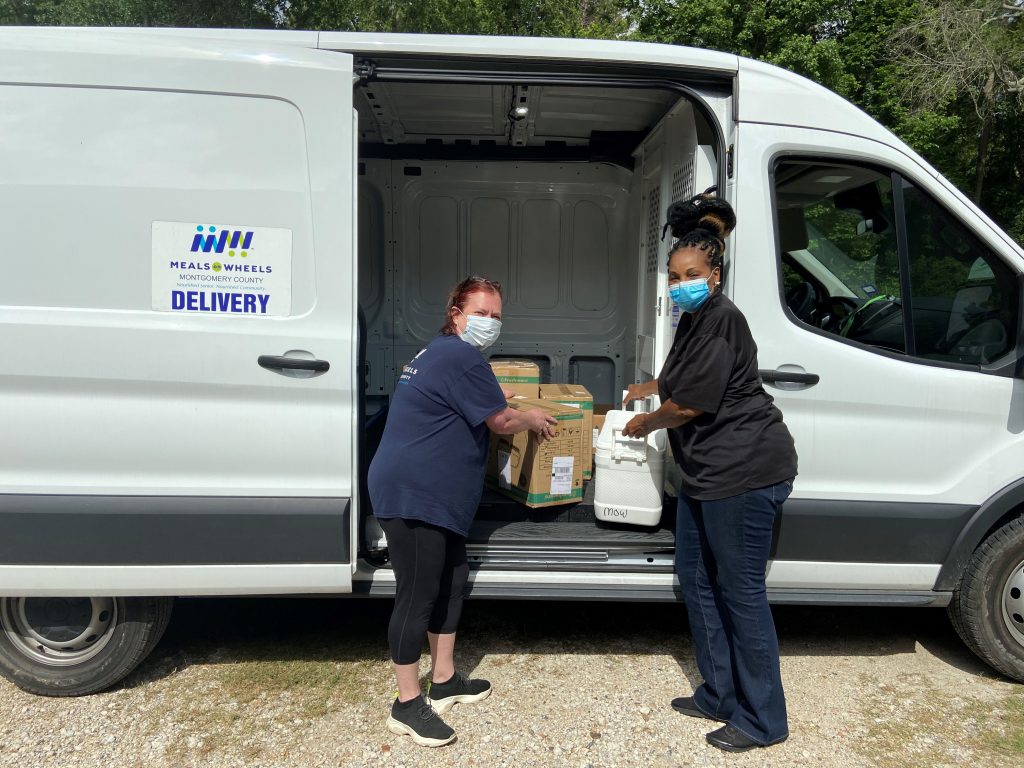 Rita Wiltz, Executive Director of CBOW, was excited. "Children's Books on Wheels is extremely happy to partner with MOWMC to provide food for those in the area needing a hot meal. Children are missing the school-provided free meals, families are out of work, they may have lost medical insurance, and there are no services local to this area. We are so grateful to get the food from Meals on Wheels!"
The meals are made fresh daily at the new facility for MOWMC in Downtown Conroe on 2nd Street. This is the first time MOWMC has a building of their own. The new facility allows them to expand their services when it is needed most. Chef John prepares meals for 750 seniors daily and the meals are then delivered throughout the county.
With the new collaboration with CBOW, Chef John is preparing 150 additional meals each weekday to support the Tamina community. The hot meals are then transported to The Sleepy Hollow Multipurpose Building, 9845 Sleepy Hollow Road in Conroe. Volunteers assemble the "to go" containers with the lunches and stack for easy access to hand out to the community.
Summer Day, Executive Director at MOWMC, wants to continue the partnership throughout the summer.
"Meals on Wheels Montgomery County is incredibly excited to partner with Children's Books on Wheels to provide 150 hot meals every weekday to residents of the Tamina Community that are in need of additional nourishment. While MOWMC has a mission to care for the senior population, during this time of crisis we have been able to expand our services through a generous grant from the Greater Houston Community Foundation and United Way. We are focused on making sure all food fragile communities in Montgomery County have access to the nutrition they need while staying safe in their homes."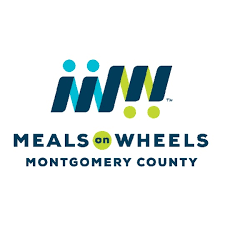 MOWMC's mission is to foster the dignity and independence of homebound seniors by providing home delivered meals, transportation, and caring connections. MOWMC has a waiting list and 112 seniors were added to the list in March. The number of calls for assistance has increased dramatically since the start of COVID-19. Nearly 3600 meals were provided last week to seniors throughout the county. More information about Meals on Wheels Montgomery County can be found at www.mowmc.org.

Children's Books On Wheels is celebrating 16 years of serving the community as a nonprofit promoting literacy and reading to children in all areas where they live that may not have access to books. Seventy five percent of the population served by CBOW are at or below the poverty level.
Rita Wiltz and her mobile team travel to community events, churches, businesses, and other non-profits in north, south, east, and west counties. The after-school site for the YMCA is hosted by CBOW Sleepy Hollow Multipurpose Building, along with Summer Reading Projects to donate books to children and their families at no cost. Each year about 8,000 books are distributed. Last year over 10,000 books were donated to residents.
Other services include assistance of social services in multiple languages, free year-round tax services by IRS certified volunteers at over 20 mobile tax sites for eligible individuals and Project Re-Set, implemented in 2019 to assist with enhancing skills and securing gainful employment in certified trainings for technical fields that require OSHA 10 or 30, Confined Space, First Aid + AED training, and other technical instruction. Learn more about CBOW by visiting their website www.ChildrensBooksonWheels.org or contact Rita Wiltz by calling 281-844-7596 or emailing rw2619@msn.com.