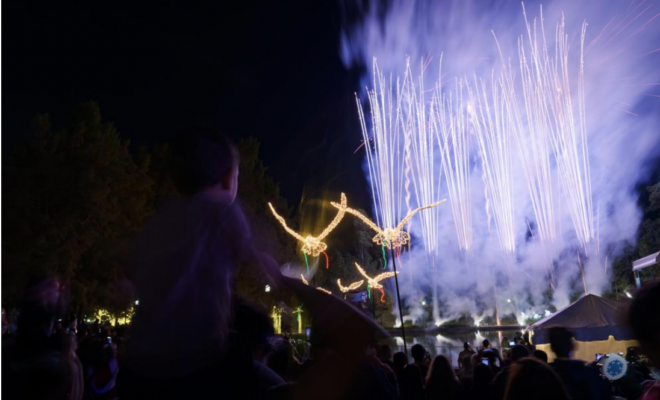 entertainment
The Woodlands Township presents Lighting of the Doves on November 18, 2023
By |
THE WOODLANDS, TX – The Woodlands Township invites residents to celebrate the holiday season at the annual Lighting of the Doves festival on Saturday, November 18, 2023, from 3 to 8 p.m. at Town Green Park, 2099 Lake Robbins Drive, The Woodlands, 77380.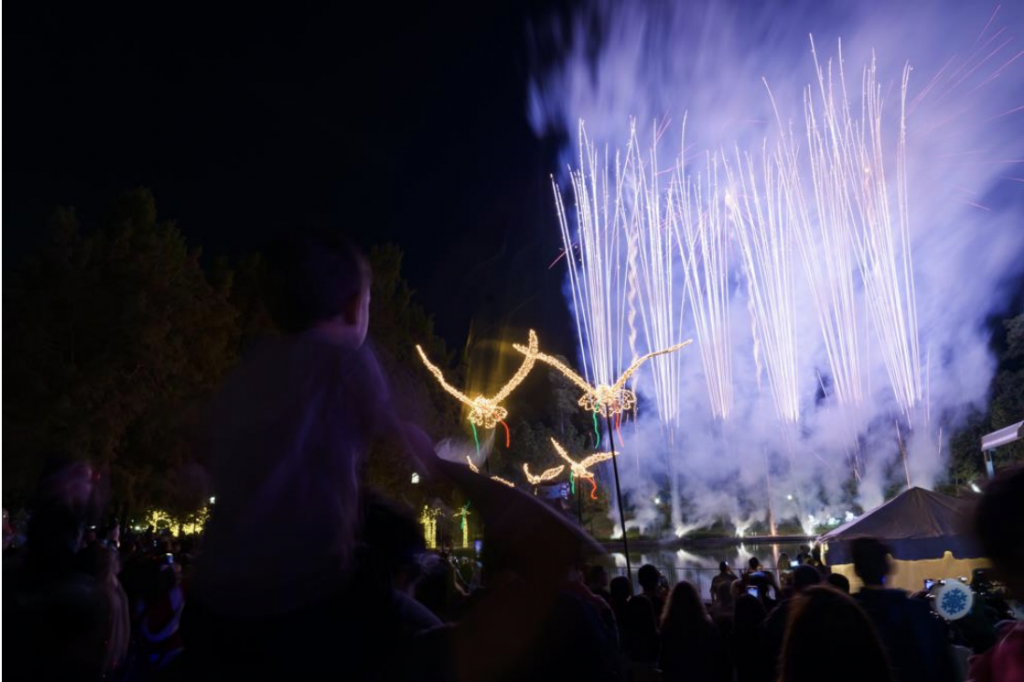 "Lighting of the Doves is not just an event; it's a tradition that symbolizes unity and holiday spirit in The Woodlands," said Township Chairman Dr. Ann K. Snyder. "As the doves light up the night sky, we invite you to be a part of this extraordinary experience."
The Lighting of the Doves festival is a long-standing tradition in The Woodlands that signifies the start of the holiday season. Symbolizing hope and peace, the ceremonial illumination of the doves attracts thousands of residents and visitors each year. This event culminates with a special appearance by Santa Claus making his way from the North Pole to The Woodlands Waterway by sleigh boat. Santa festivities will begin at the Celebration Stage at approximately 7 p.m., followed by a dazzling fireworks display.
Festival activities include balloon art, craft activities with The Woodlands Children's Museum (while supplies last), face painting, live entertainment on two stages, strolling entertainment, a Snow Globe Photo Area, snow play areas and snow slides ($5 wristbands for purchase).
Lighting of the Doves is produced by The Woodlands Township Parks and Recreation Department and sponsored by Howard Hughes, Texas Children's Hospital, The Woodlands, America's ER + Urgent Care and Houston 2024 Host Committee under the leadership of the Harris County-Houston Sports Authority.
Free parking will be available at the Orange, Yellow, Blue and White Lots at 2002 Timberloch Place, courtesy of Timberloch, Inc. Other designated parking areas include the Town Center Parking garage and Gold Lot. Disability parking is available in the Green Lot off Riva Row and Timberloch Place. Guests must have a valid placard or plate for access to this parking lot.
Additional parking areas throughout The Woodlands Town Center include limited, free curbside parking along Lake Robbins Drive, Waterway Avenue, Waterway Square Place and Timberloch Place. Paid covered parking is available at the 24 Waterway Parking Garage (located at the corner of Fountains Plaza and Lake Robbins Drive), the Waterway Square Parking Garage (between Fountains Plaza and Woodloch Court) and the surface parking lot along the corner of Waterway Avenue and Timberloch Place.
For more information, please visit www.thewoodlandstownship-tx.gov/lightingofthedoves.
The Woodlands Township is a special purpose district, providing fire protection, environmental services, parks and recreation, economic development, enhanced law enforcement services and more to over 120,000 residents and 2,000 businesses. Located 27 miles north of Houston, Texas, The Woodlands Township is committed to supporting the highest quality of life for its residents, businesses and visitors. Please visit www.thewoodlandstownship-tx.gov to learn more.