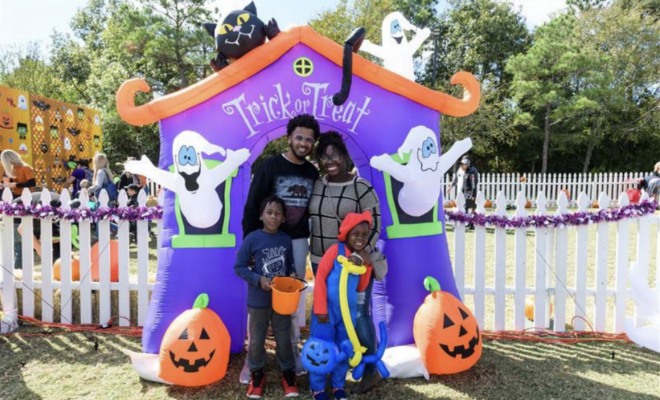 entertainment
The Woodlands Township scares up fun with spooktacular October events
By |
THE WOODLANDS, TX – The Woodlands Township Parks and Recreation Department offers a full schedule of Halloween fun throughout the month of October. From spine-tingling events for teens and adults to kid-friendly candy hunts and costumed putt-putt, there is something for every age and interest this spooky season.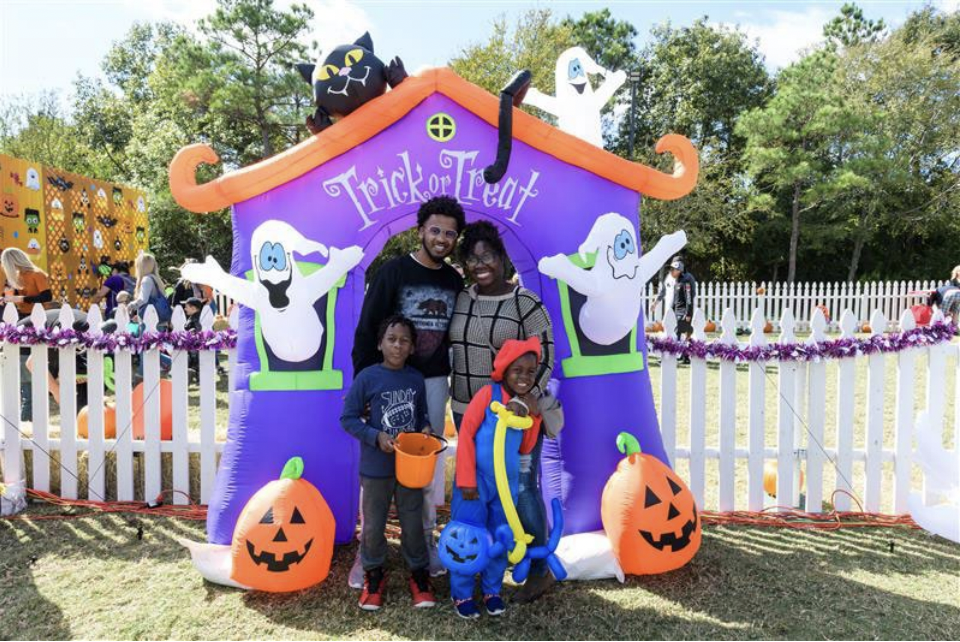 "Township events enhance the quality of life for our residents," said Township Chairman Dr. Ann K. Snyder. "Our Township Parks and Recreation staff is highly creative in developing seasonal programs for all ages and abilities. This year's Halloween-themed events will offer events for every age."
Halloween events sell out quickly, so please register early. Whether you're looking to celebrate Halloween for a day or for an entire month, these events provide the perfect ghouls night out for all ages.
Halloween Pickleball Tournament: Saturday, October 7, 2023; Ages 18+
Friday the 13th Treetop Terror: Friday, October 13, 2023; Ages 13+
Friday the 13th Movie Madness: October 13, 2023; Ages 13+
Putt on your Costume Putt-Putt: Saturday, October 14, 2023; All Ages
Birdies and Boo's: Saturday, October 14, 2023; Ages 21+
Haunted Archery: Saturday, October 14, 2023; Ages 8+
Flashlight Costume Candy Hunts: October 19, and 26, 2023; Ages 3+
Jack O'Lantern Jamboree Pumpkin Carving: Saturday, October 21, 2023; All Ages
Spooktacular Costume Party: Saturday, October 21, 2023; All Ages
Halloween Movie Night: Saturday, October 21; All ages
Tandem Trick or Treat: October 21, 25, and 28, 2023; All Ages
Trick or Treat Trail featuring Monster Mash: Sunday, October 29, 2023; All Ages
To read complete event descriptions, please see the Fall 2023 Action Guide at www.thewoodlandstownship-tx.gov/actionguide. Halloween programs can be found on pages 7-9 of the guide.
To register for Halloween programs, please call 281-516-7348 or 281-210-3950, or visit www.thewoodlandstownship-tx.gov/signupforfun.
Please note, due to some major improvements to the Bear Branch Park campus this fall, including a covered multi-use rink and splashpad, The Haunted Trail at Bear Branch will not be held this year.
Once your Halloween season plans are set, please follow The Woodlands Township Parks and Recreation Facebook page, www.facebook.com/townshipparksandrec, and Instagram page, www.instagram.com/townshipparksandrec, for event updates and information about upcoming events and programs.