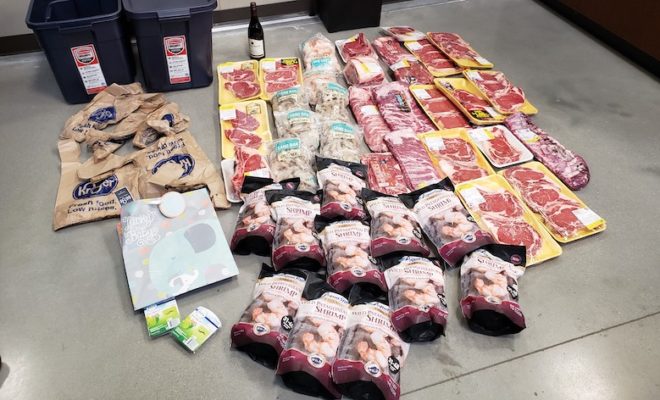 News
$1,118 of Meat Stolen from Kroger in Spring
By |
While conducting routine patrol of the Fox Run Subdivision, Sgt. R. Moody, observed a vehicle traveling west on Fox Run Blvd on December 16, 2018. The passenger of the vehicle threw an aluminum can out of the vehicle. A traffic stop was conducted for the violation. During the course of the traffic stop a theft call was received from Kroger located at 3731 Riley Fuzzel Rd. The license plate for the vehicle stopped by Sgt. Moody was the suspect vehicle reported by Kroger. The driver of the vehicle provided consent to search.
During the search, $1,188 worth of beef, pork, shrimp, and other miscellaneous items were located. A was roast found in the glove box and a T-Bone steak under the driver's seat. The rest of the meat was found in two containers, one in the back seat and one in the trunk.
The passenger, Michael Cordova who is 52 year old and from the Houston area, was taken into custody for felony theft. The reason that this is a felony is due to previous theft convictions on Mr. Cordova.
The driver was released due to previous medical issues that needed to be addressed and a warrant will be issued for their arrest later.
The meat was returned to Kroger.
Source: Captain Dan Zientek, Montgomery County Constable's Office, Precinct 3