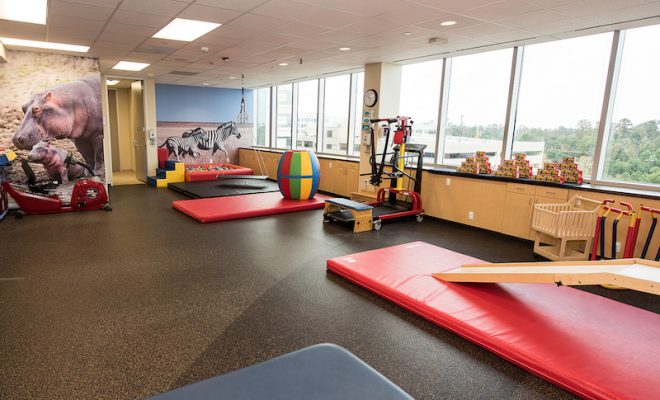 News
TIRR Memorial Hermann-The Woodlands expands outpatient pediatric center
By |
TIRR Memorial Hermann-The Woodlands recently moved its pediatric outpatient center at Memorial Hermann The Woodlands Medical Center to a larger and newly renovated space as it continues to enhance and broaden rehabilitation therapy services for children in Montgomery County and surrounding communities.
"TIRR Memorial Hermann is committed to providing our pediatric patients with the best rehabilitation services possible," said Jerry Ashworth, CEO of TIRR Memorial Hermann. "The expansion of our pediatric facility allows our team to continue to meet the needs of our pediatric patients through our integrated and comprehensive rehabilitation program."
The move provides more than 2,000 additional square feet for treating pediatric patients following six months of construction and renovation of existing space. The pediatric outpatient center was previously located within the adult outpatient center.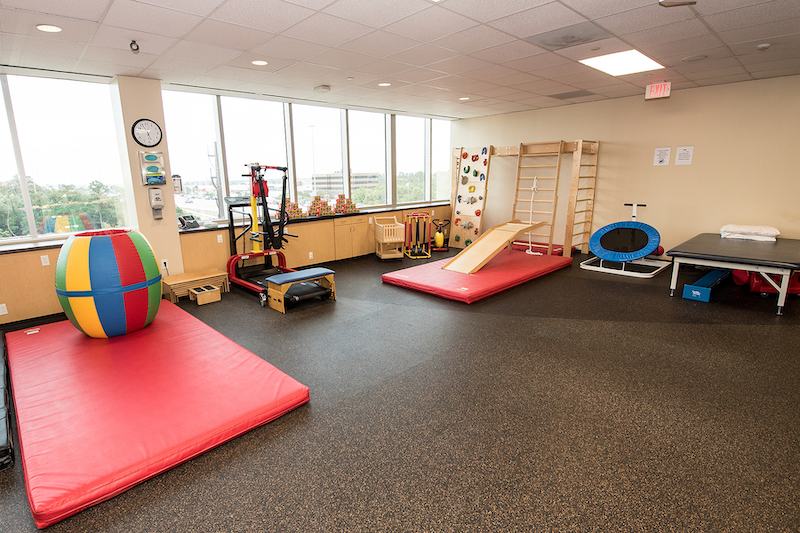 The new center has a dedicated sensory room that will be used to treat sensory processing disorders which can affect body regulation, coordination and how a child interacts at home and school. The room provides increased space for therapists to individualize therapy for each pediatric patient's specific sensory stimulation needs. A donation from The Noack Foundation allowed for the creation of the new sensory room.
The expanded facility now has a dedicated casting area, a larger waiting room and more space for staff workstations.
"As Montgomery County continues to grow, it's important for our campus to grow as well," said Josh Urban, Senior Vice President and CEO of Memorial Hermann The Woodlands Medical Center. "The expanded pediatric outpatient rehabilitation center is another example of our hospital's continued efforts to expand and improve access to high quality healthcare services for our community."
The expanded pediatric outpatient center comes on the heels of recent service enhancements that include the June opening of a dedicated Neurosciences Comprehensive Patient Care Unit to house its existing 24/7 coverage of complex neurological care and certification as a Level II trauma center in 2018.
TIRR Memorial Hermann-The Woodlands has been part of Memorial Hermann The Woodlands for nearly six years.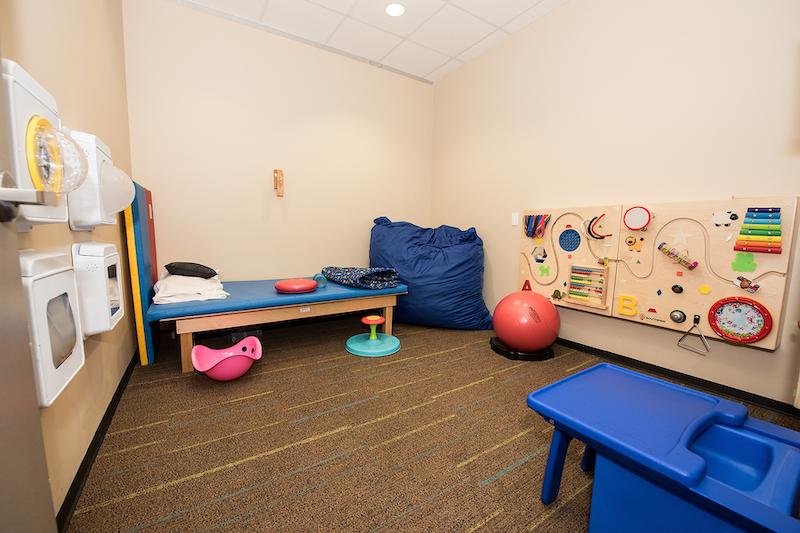 To learn more about the pediatric rehabilitation services offered at TIRR Memorial Hermann visit, https://tirr.memorialhermann.org/programs-specialties/pediatric-rehabilitation/ or call 1-800-44-REHAB (73422)