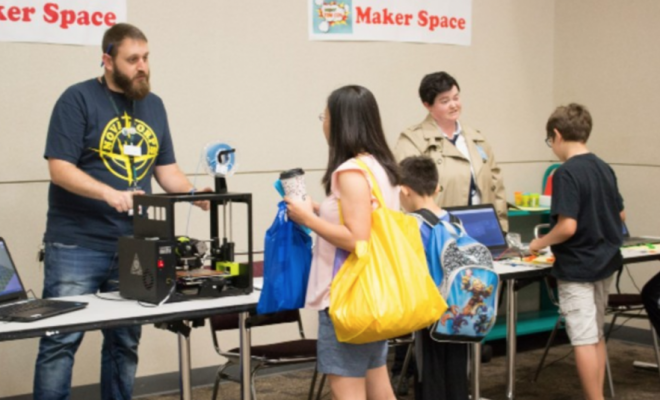 Lifestyle
Tomball Innovation Lab Accepting Logo Design Submissions from Public
By |
TOMBALL, TX – The Lone Star College-Tomball Community Library is hosting a logo design opportunity open to all Tomball residents for the community's new and upcoming Tomball Innovation Lab. Celebrating the development of the Innovation Lab, contestants of all ages are welcome to submit artwork for a logo that embraces the lab's goal of being "Your Destination for Innovation Experience." The design submissions will open Sunday, September 8th through Friday, November 8th, 2019.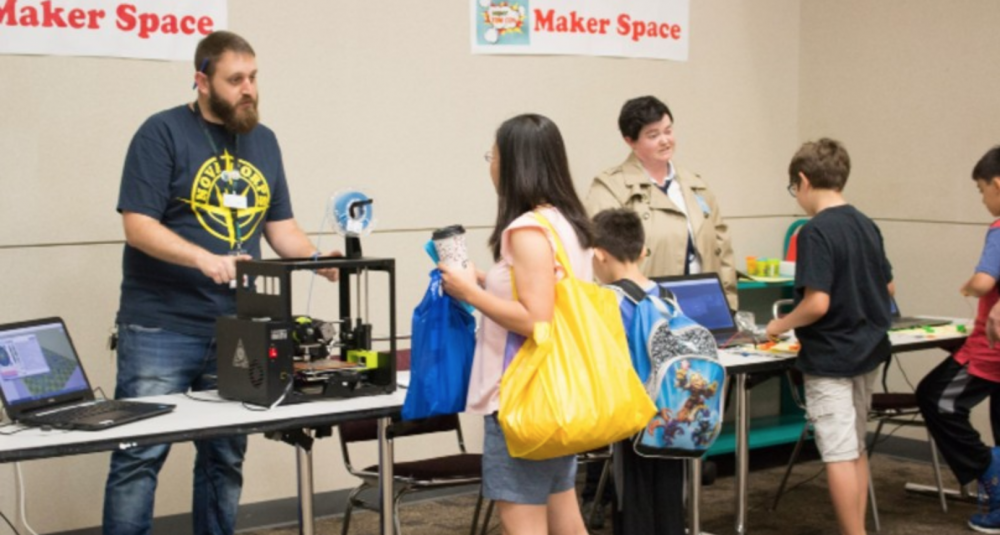 The Tomball Innovation Lab is a developing maker lab at Lone Star College-Tomball (LSC-Tomball) Community Library. The Tomball Innovation Lab will serve as a public space offering advanced technologies designed for users to create and produce projects. It will facilitate user learning and acquisition of knowledge through experiences. Starter equipment for the lab includes a 3D printer, Computer Numerical Control machines such as a laser cutter, robotics, and coding tools to develop computational thinking and logic. The Innovation Lab will also feature Oculus Go virtual reality headsets to expose and inspire new experiences. As the lab grows, additional tools will be added, guided by community input.
Harris County Public Library, LSC-Tomball, and Harris County Precinct 4 began with the idea to provide maker-based equipment and resources in response to consistent requests from library customers. HCA-Houston Healthcare Tomball, Greater Tomball Area Chamber of Commerce, City of Tomball, Tomball ISD and Tomball Economic Development Corporation joined as partners.
The importance of this collaborative initiative is emphasized by Dr. Martha Salazar-Zamora of Tomball ISD, Superintendent of Schools: "Tomball ISD values the well-established partnership that we have with Lone Star College-Tomball and Harris County Public Library. This is another example of how our organizations can work together to better the community in which we live. The Innovation Lab will be a place where students and teachers can work together and foster their appreciation of learning through doing. We look forward to the many opportunities that this lab will bring."
Supporting the Innovation Lab, Eric Evans, CEO of HCA Houston Healthcare Tomball, adds: "HCA Houston Healthcare Tomball is honored to support the Community Innovation Lab at the Lone Star College Tomball Community Library. The Innovation Lab will enhance our community by providing a center for creative minds to bring to life their chosen craft. We look forward to the collaboration with LSC-Tomball, Harris County Public Library, Harris County Precinct 4, and the business community."
The logo design opportunity encourages further community collaboration in the project and generates community interest and engagement. "We hope that this design opportunity helps to showcase the artistic talent of our Tomball community and prompts them to use the Innovation Lab for their future creative endeavors," says Janna Hoglund, Director of LSC-Tomball Community Library.
The selected logo will be used for all Innovation Lab communications and branding. The logo and selected designer will be announced in December and recognized at the Grand Opening ceremony of the Tomball Innovation Lab, slated for early 2020.  
Guidelines for the Tomball Innovation Lab Logo Design
Open to: the public. All ages. Contestants under the age of 18 must have parental consent to submit their artwork.
Logo Design: The logo must reflect the technology and potential for innovation that this new space will offer to Tomball residents. The logo will be inspired by the phrase "Your Destination for Innovation Experience." The logo must contain original and illustrative artwork, it can include text, but no signature or initials may appear on the logo. The design may have up to 4 colors. Entrants must have valid contact information to participate.   
Logo will be used for: all future Innovation Lab branding such as stationary or T-shirts.
The Winner: Selected entrant will be contacted via email and/or phone. Winner's first name and artwork will be posted on the library's website. Winner will be celebrated and announced at the grand opening ceremony of the Innovation lab.   
Logo Submission requirements:
There is no limit to the number of images that an artist can submit.
Maximum size: 8×8 inches.
Number of colors: 4.
Accepted Formats: Digital artwork must be submitted in a JPEG, PNG or Vector formats. 
How to enter the contest:
Submissions open September 8 and end on November 8.
Logo entry forms can be submitted in print or online (preferred).
Print: can be picked up and submitted at the library reference desk on the 1st floor. PDF form is available for print online HERE
Online (preferred): digital logo designs must be submitted via online entry form to https://bit.ly/2kd8197 with the digital file name saved as: Entrant name_TILDesign.
Questions? Contact: Genova Boyd, 832-559-4200, tb@hcpl.net
Disclaimer: By submitting artwork, entrants are consenting to publication and potential adaption/modification of the submission by the Tomball Innovation Lab (TIL) Logo Design Committee. All submitted entries become the property of the TIL Logo Design Committee. This is a volunteer project. Winner will not receive monetary compensation for their entry, nor for granting their rights to the TIL Logo Design Committee.