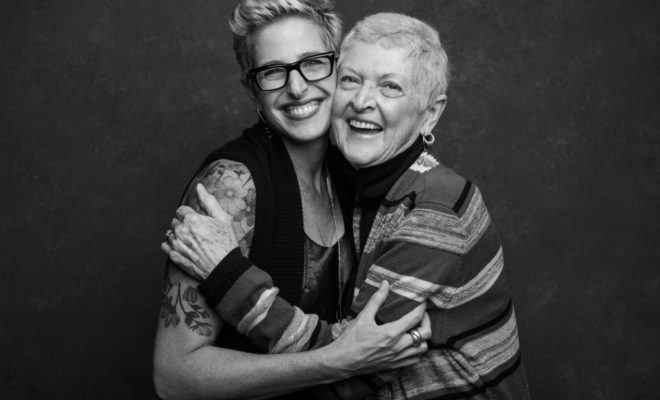 Photo by Folk Portraits
People
Tough Book to honor Cancer Patients and Survivors through Photography
By |
Jamie and Heather Schneider, husband and wife photographers and founders of FOLK Portraits, are dedicated to family and service, a driving force behind their business.
Named one of the 30 Rising Stars of Wedding photography in 2016 by Rangefinder Magazine and Grand Prize Winner of the Wedding and Portrait Photographers International 2016 Competition, Jamie and Heather bring the same vision and attitude from their documentary wedding style into their new studio in The Woodlands.
Heather Schneider shared, "Our goal in creating this studio was to connect with our clients on a deeper level and discover what they cherish most about their loved ones, while creating art so personal and meaningful that you hold on to each peace for the rest of your life."
The duo moved their business to The Woodlands and opened their photography studio on November 16, 2018 at 30420 FM 2978 Suite # 180. The studio has allowed for a whole new experience for those who are wanting photographs of their loved ones made into true pieces of art as well as giving back to cancer patients in their new project called the Tough Book.
The Tough coffee-table book is a photographic collection of community stories memorializing those lost to cancer, supporting those currently fighting cancer, and also celebrating cancer survivorship in The Woodlands and beyond. 100% of the profits from the sales of this book will be directly donated to the Canopy Cancer Survivorship Center.
Canopy is a first-of-its kind cancer survivorship center at Memorial Hermann The Woodlands and is a community resource for survivors, regardless of where they received treatment or where they are in their cancer journey. It is a safe place to receive support and encouragement through intentionally designed free programs that meet the emotional, social, physical and educational needs of survivors and their families. Canopy offers more than 60 programs on a monthly basis and has a team of 70 volunteers who work tirelessly to create a safe haven for those going through such a traumatic battle.
The Tough Book will be a beautiful leather bound coffee table book with pictures and stories of those affected by cancer. The name Tough was selected because cancer is tough but together we are even more tough. Individuals and families who have been affected by cancer – in the present or past – can request their cancer story to be featured by submitting an application on the FOLK website at folkportraits.com/tough.
Learn more about the project from Jamie Schneider in the video below:
After an application is submitted and approved, FOLK will a schedule session to be photographed at studio in The Woodlands. FOLK will then guide each participant through their complete photographic experience – starting with session discovery and all the way through your cinematic photography reveal – and then have the opportunity to select a photograph to be included in the book. Photographs from each story will be published and each participant will receive a copy of the book upon completion. All funds raised will be donated to Canopy.
FOLK Portraits is currently scheduling sessions with plans to complete the photography portion of the project in Spring of 2019. The estimated date when books will be available to participants and to the public for purchase is Fall 2019.
To learn more and submit an application for the Tough Book, visit folkportraits.com/tough.
To learn more about the Canopy Cancer Survivorship Center and ways you can get involved, visit cancer.memorialhermann.org/canopy.