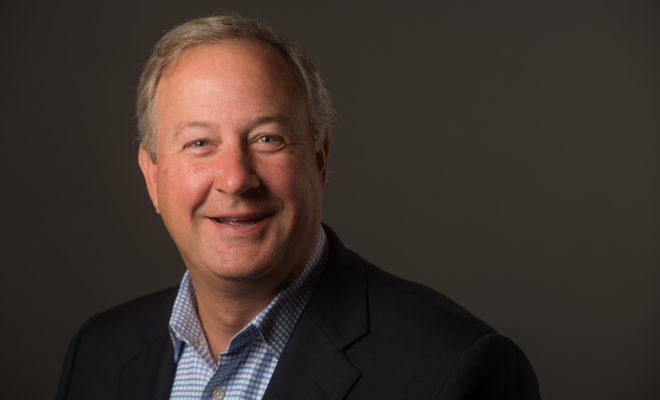 Lifestyle
Habitat for Humanity Names Larry Abston as Gala Honoree
By |
MONTGOMERY COUNTY, TX – Larry Abston has been named as the Honoree of the Habitat for Humanity of Montgomery County Building Hope Gala – "Making Dreams Come True" set for May 4, 2019, at The Woodlands Waterway Marriott.
Abston, who is Vice President of Corporate Audit at Anadarko Petroleum Corporation, has been actively involved for over a decade in numerous ways in support of the mission of Habitat for Humanity in Montgomery County. His involvement began in 2009 with him leading Anadarko volunteers in building the first house in the Cedar Creek neighborhood in Conroe. Since that start, Abston has annually directed about 100 Anadarko employee volunteers in the construction and dedication of ten houses in the all Habitat neighborhood, and is currently leading his eleventh build scheduled for completion this spring. He served on the affiliate's Board of Directors for seven years, including two years as Board President during which the new ReStore facility was constructed. He has been a member of the Gala Finance Committee since the inaugural event eight years ago, where he has been instrumental in introducing Habitat to other sponsors. Abston is continuing his service to the Habitat mission through the affiliate's Advisory Council, where he is an energetic community ambassador sharing the life-changing benefits that Habitat homeownership is having on well-deserving families in our community.
"It has been a privilege to lead Anadarko's Habitat efforts, as it has been a great way for our employee volunteers to give back to the community in a meaningful way," explained Abston. "Our employees enjoy helping families become homeowners who would otherwise not have the opportunity. These value-based volunteers have readily embraced the Habitat mission with a passion for serving others. It has been a very rewarding and life-changing experience for all involved."
"I've enjoyed getting deeply involved in Habitat and am a strong believer in the Habitat mission and its 'hand up, not a hand out' approach. I've also been blessed to meet and work with fellow volunteers and staff that also view Habitat to be a personal ministry to serve well deserving families. Perhaps the most gratifying aspect has been maintaining and nurturing the relationships with our house build families. It's thrilling to see them succeed by converting their Habitat house into a safe and secure home that transforms the life of the homeowner and their children. It's also been satisfying to hear what it meant for them to have worked alongside our Anadarko volunteers in building their house. Knowing we are positively influencing a homeowner and their children, along with providing hope for the future, makes the house build workdays well worth the effort.
"I've seen first-hand over the years how owning a home in the Habitat neighborhood has contributed to the success of these families. It's truly heartwarming to hear from homeowners how their sons and daughters are thriving in their classes and engaging in school activities, after escaping the bullying and negative surroundings of their previous living environment and school district. The kids also see the discipline and dedication their parent or parents put forth as a Partner Family, and it sets a wonderful example of hard work and hope. It shows them that their dreams are achievable through prayer, commitment and a helping hand from others."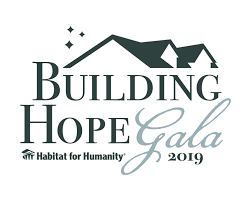 During one of the builds, Abston learned that the single mother's teenage son, who didn't have an adult male role model, had become sidetracked during his senior year of high school. Ever-increasingly interested in cars, girls, and soccer, the mother indicated that the young man would not graduate in May. "Our build team quickly rallied and showed him that we cared," said Abston. "Through the remainder of the house build, we encouraged the young man to gain the right focus and emphasized the importance of getting his diploma, even if it involved summer school. I was thrilled to receive a call from the mother that summer saying that her son had completed his school work and would be walking across the stage to receive his diploma in August. She was so excited and so was our build team."
Vicki Johnson, Executive Director of Habitat for Humanity of Montgomery County, added, "Larry is an absolute natural choice as the 2019 Gala Honoree as the affiliate marks its thirtieth anniversary. His longstanding commitment and contributions over the past decade have made a tremendous impact on the affiliate and the families we serve. He has been a true ambassador and visionary for the Habitat mission in Montgomery County, as well as an inspiration and blessing to our Gala volunteers, staff and Partner Families. Moreover, Anadarko has been an outstanding corporate partner over the past twenty years in funding and building nineteen houses, providing initial infrastructure development funding for the Cedar Creek neighborhood, and donating $500,000 towards the capital campaign for the new ReStore, Habitat for Humanity of Montgomery County's nonprofit home improvement donation center and resale store."
Abston continued, "I'm very humbled to be named as the Honoree of this year's Gala. I encourage others to become more deeply involved with our local Habitat for Humanity affiliate, whether it's volunteering on a house build or at the ReStore, sponsoring, participating on a Gala committee, or serving in a leadership role. Whatever capacity you choose, don't underestimate the influence you can have on a family through an encouraging word or your volunteer actions. By providing a helping hand toward homeownership one family at a time, this local nonprofit is making a much-needed difference and is allowing the dreams of well-deserving families in our community become a reality."
The 2019 Building Hope Gala – "Making Dreams Come True" is presented by LGI Homes for the second consecutive year. Anadarko is again a significant corporate sponsor of the Building Hope Gala. Sponsorship and underwriting opportunities can be found at HabitatMCTX.org/gala.
Habitat for Humanity is a faith-based nonprofit organization that provides affordable, sustainable homes to hard-working families and individuals. As one of the fastest growing counties in the country, there is an increasing need for affordable housing in our community. Because of the work of our local Habitat for Humanity affiliate, hundreds of Montgomery County's most vulnerable children have a secure place to thrive and we strive to help more families every year.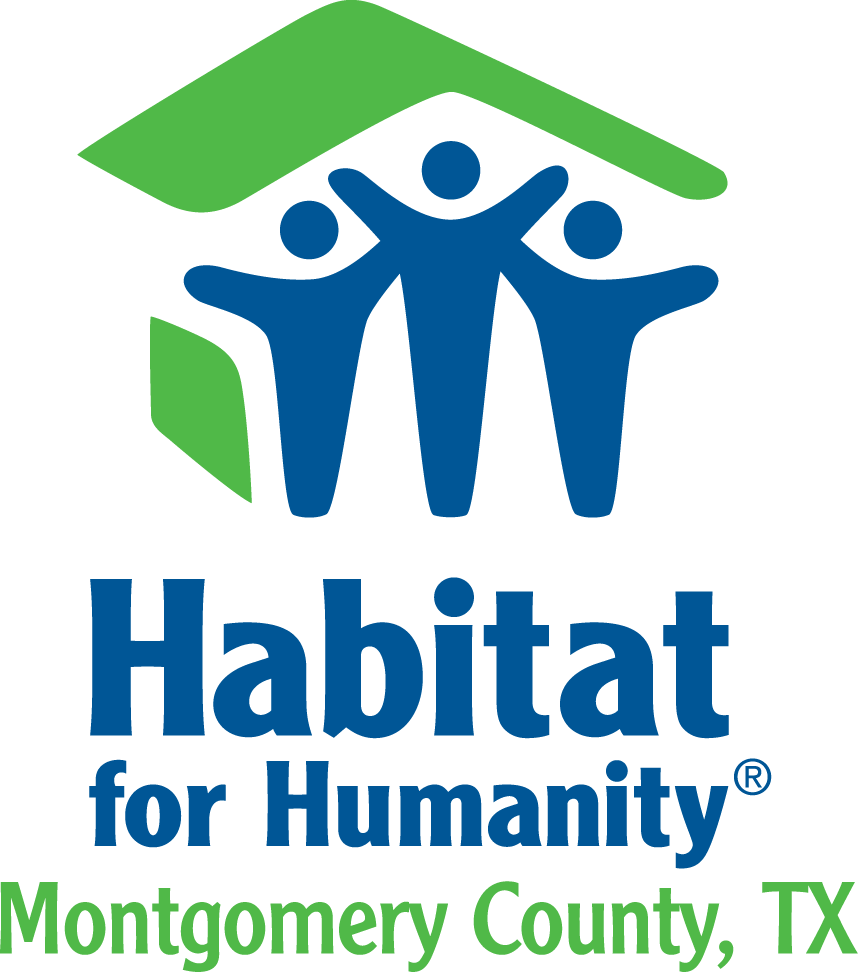 The Habitat for Humanity affiliate in Montgomery County, a faith-based nonprofit ministry, offers low-income families hope for a better future through a self-help solution. In an effort to facilitate decent, affordable homes in partnership with those in need, Habitat for Humanity provides permanent housing solutions to low-income working families, helping them to become homeowners and break the cycle of poverty. Homeownership in a Habitat neighborhood transforms both the homeowner and their children, as Habitat's helping hand approach positions the family for future success.
Qualified Partner Families are required to earn at least 350 hours of 'sweat equity' through building the homes of other Partner Families and then their own house. The 'sweat equity' becomes their down payment, and Habitat provides a zero-interest mortgage which the homeowner repays over 20 years. Homeowner monthly principal payments are used to fund the building of additional Habitat homes in our local community. For more information, visit www.habitatmctx.org or call (936) 441-4663.