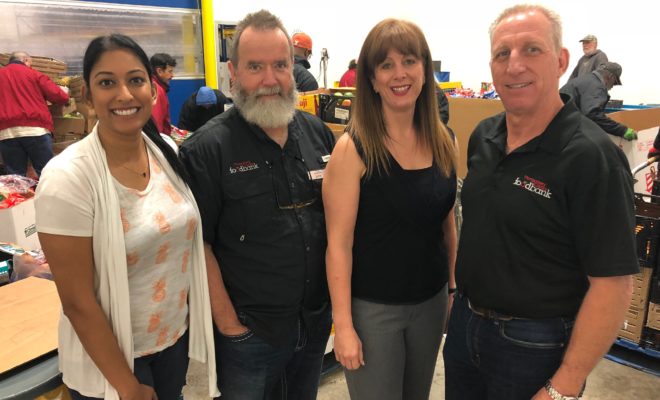 News
A Tour of the Montgomery County Food Bank
By |
Hello Woodlands had the amazing opportunity to tour the Montgomery County Food Bank facility located just off 242 on One Food For Life Way.
The Montgomery County Food Bank collects and distributes more than 8.1 million pounds of food each year, equating to 6.6 million meals to low-income children, adults, and seniors living in Montgomery County, Texas, and currently serves an average of over 35,000 individuals each month.
Join us by watching the video tour below and on the Hello Woodlands Facebook page!

As you see during our tour, the Montgomery County Food Bank acts as a clearinghouse for food items donated and purchased for distribution to charities assisting the poor and victims in crisis. The Montgomery County Food Bank is a 501(c) (3) Non-Profit Organization, a partner with the Houston Food Bank, and a member of the Texas Food Bank Network and a member of Feeding America.
John Kreger, Director of Sourcing and Industry Partnerships, took us inside and shared more about the Produce Rescue Center:
"I was with the Houston Food Bank for 11 years and over the years we had semi-loads of produce show up that were maybe 25 percent decay and we would turn them down because we didn't have the man power to go through it. I had an advisory board there with DOW Chemical, and I always told them my dreams. [They] came to me and said they had a grant that could help with the Produce Rescue Center. So that started it. We brought it here to the Montgomery County Food Bank, so we're actually receiving those loads now in house and we sort them mainly with volunteers. We have one manager. The produce that is cleaned out and is bad goes to Living Earth so nothing goes back to the landfill. With Living Earth the produce is composted. Then we make 30 pound boxes that we ship out to our agencies. So as a result of our Produce Rescue Centers and the work that they all do, a lot more individuals are receiving produce in Montgomery County now."
Jennifer Bruse of Hello Woodlands talked with Allison Hulett, President and CEO of the Montgomery County Food Bank, during our visit. Watch the interview:
Hunger Facts in Montgomery County
Over 85,000 food insecure people, which is 17% of the population.
About 32,000 children are food insecure.
Only 52% of food insecure people are likely to be eligible for SNAP, WIC, and free school meals.
How can you get involved and volunteer?
"There are two things that are really important about the Montgomery County Food Bank volunteering experience," said John Tindall, Director of Volunteer and Community Engagement. "We can take volunteers as young as 7 years old on up so it's a great family volunteer destination and there are very few in Montgomery County. Another thing that we can do for the companies and corporations who are interested in team building and things like that – we can accommodate groups as large as 150 volunteers at a time. So companies can use us to integrate with their social give back programs."
In the video, you will also get the see the spacious break room that is available for volunteers and to companies who would like utilize the space for meetings and activities.
Montgomery County Food Bank relies on volunteers to feed more than 35,000 people each month. Learn more about volunteering and sign up at https://mcfoodbank.org/volunteer-signup/
You can also get involved by participating and attending an upcoming special event, such as the Food For Life Gala. Join us on Saturday, April 7 as we "Celebrate A Giving Community" at The Woodlands Resort to benefit Montgomery County Food Bank. Learn more and purchase tickets at https://bit.ly/FoodForLifeGala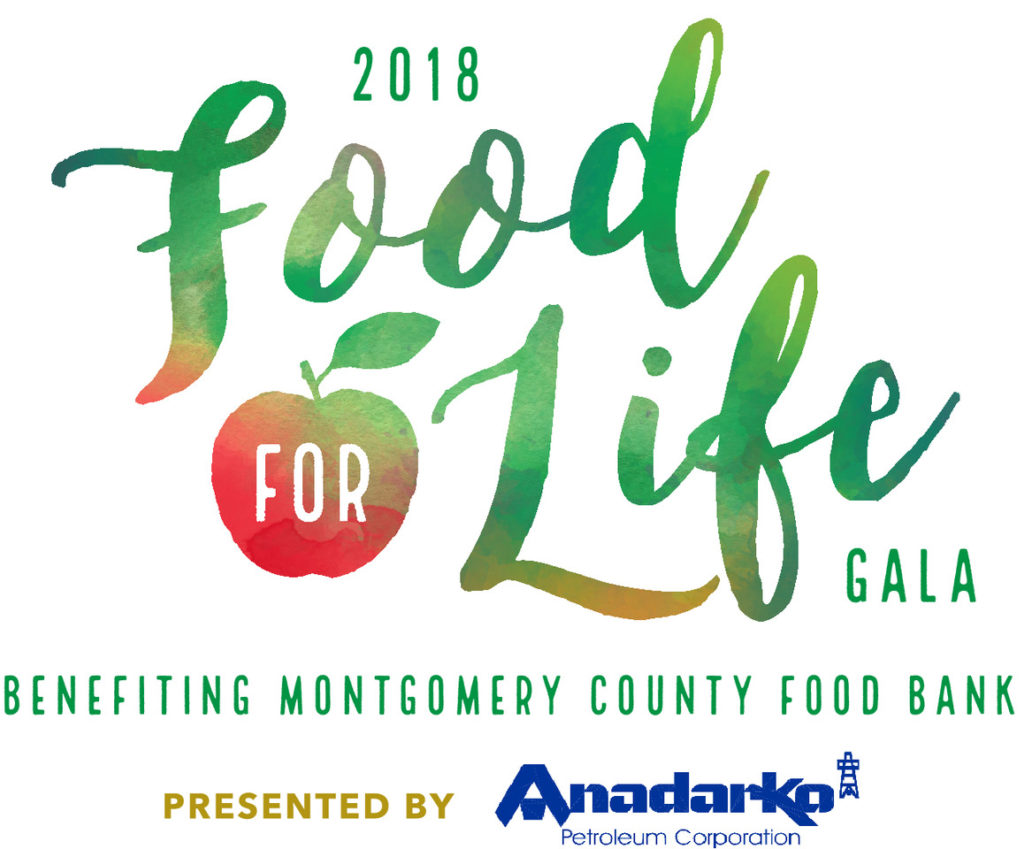 Special thank you to the Montgomery County Food Bank team for having us and to Bina Patel, Director of Marketing and Communications, for arranging our visit!
For more information about the Montgomery County Food Bank and ways to get involved, visit mcfoodbank.org.