News
Traffic Stop leads to Meth arrest in Magnolia
By |
On October 2, 2019 Deputies with the Montgomery County Precinct 5 Constable's Department made a traffic stop on the 37253 block of Little Thorn in Magnolia, Texas.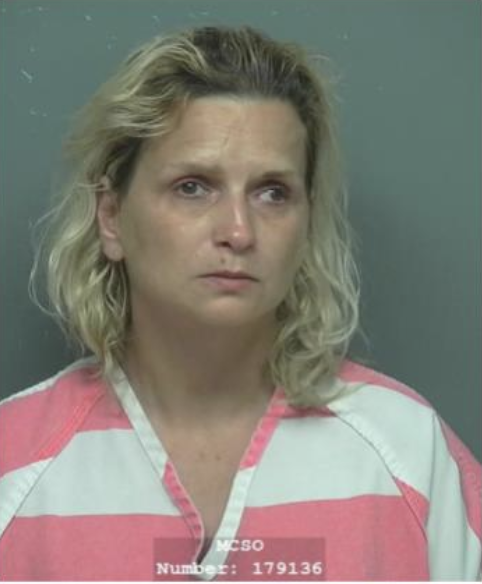 Deputies made contact with the driver and passenger of the vehicle. The passenger was later identified as Brandy Seeley of Magnolia, Texas. Deputies could see that Seeley was extremely nervous. The driver was asked if there was anything illegal in her vehicle and she stated that he did not have anything in his vehicle. The driver gave the Deputies consent to search her vehicle at that time.
The Deputies then removed the passenger from the vehicle. The Precinct 5 narcotics K-9 and handler arrived on the scene. The narcotics K-9 conducted an open air sniff around the vehicle and gave a positive alert for the odor of narcotics on the passenger side of the vehicle. The Deputies began conducting a search the of vehicle with the drivers consent in conjunction with the positive K-9 alert and were able to find a clear plastic baggie containing a crystal-like substance. The substance was tested using a field test kit and it did show positive for methamphetamine. The substance was weighed on a digital scale and showed to be 3.5 grams. Also found was a plastic container with several pills inside. The pills were identified as Phentermine Hydrochloride and Tramadol. Seeley was not able to produce a valid prescription.
Seeley was then arrested for possession of a controlled substance in penalty group 1 between 1 gram and 4 grams, third degree felony and possession of a controlled substance penalty group 3 less than 28 grams for the pills.
Deputies took Seeley to the Montgomery County Jail and released her to Jail staff.
Constable Chris Jones commented, "The Precinct 5 Constable's Office will continue to aggressively pursue drug traffickers in and around Montgomery County. We will not stand by while this poison is spread throughout our community. With your help and support we can continue to make Montgomery County a great place to live."
If you are aware of any illegal activity please contact the Precinct 5 Constables Office at 281-259-6493 or visit our website CONSTABLE5.ORG to provide an anonymous tip.
Source: Chief Chad Walling, Montgomery County Precinct 5 Constables Office