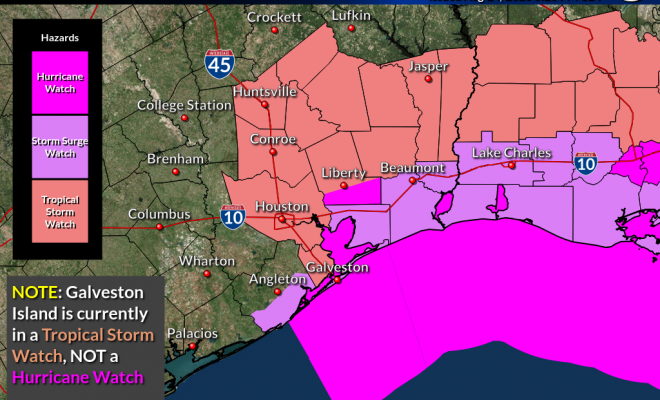 Photo Credit: US National Weather Service Houston-Galveston Texas
Weather
Tropical Storm Watch in effect, TS Laura becomes Hurricane
By |
The US National Weather Service Houston-Galveston Texas shared the following updates
Wednesday, August 26, 2020
7 AM CDT Update: Laura is now a Cat 3 hurricane, the first MAJOR hurricane in the Gulf in the month of August since Harvey (2017). No changes to the track with landfall still near the TX/LA border.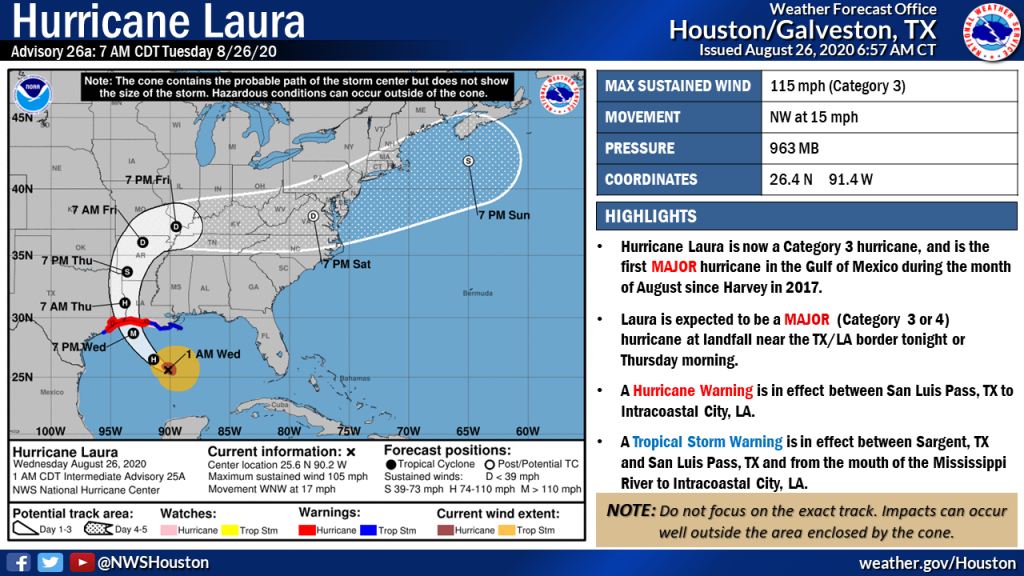 Tuesday, August 25, 2020
7:25 a.m.: Based off of aircraft data, Tropical Storm Laura has now become Hurricane Laura with maximum sustained winds of 75 mph.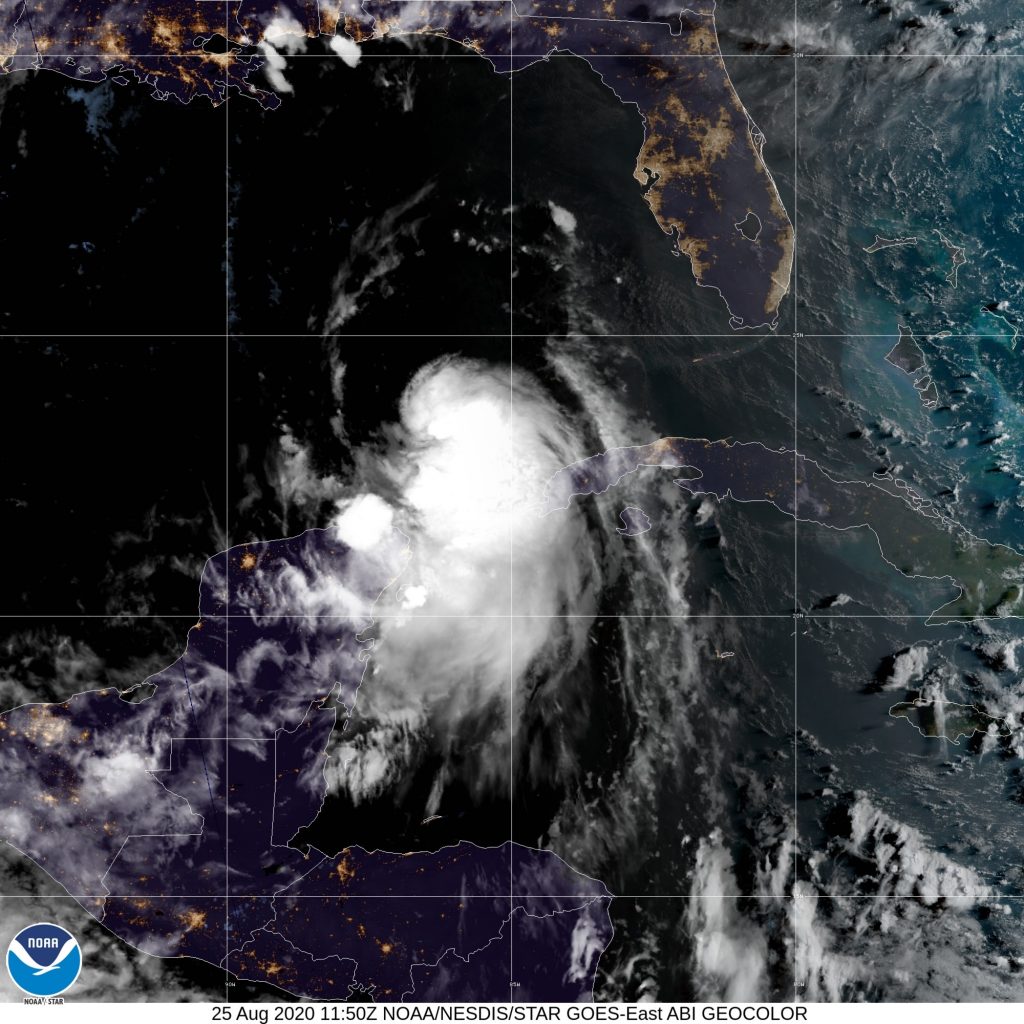 4 a.m. Update: Tropical Cyclone Marco has weakened and is expected to dissipate by early Wednesday.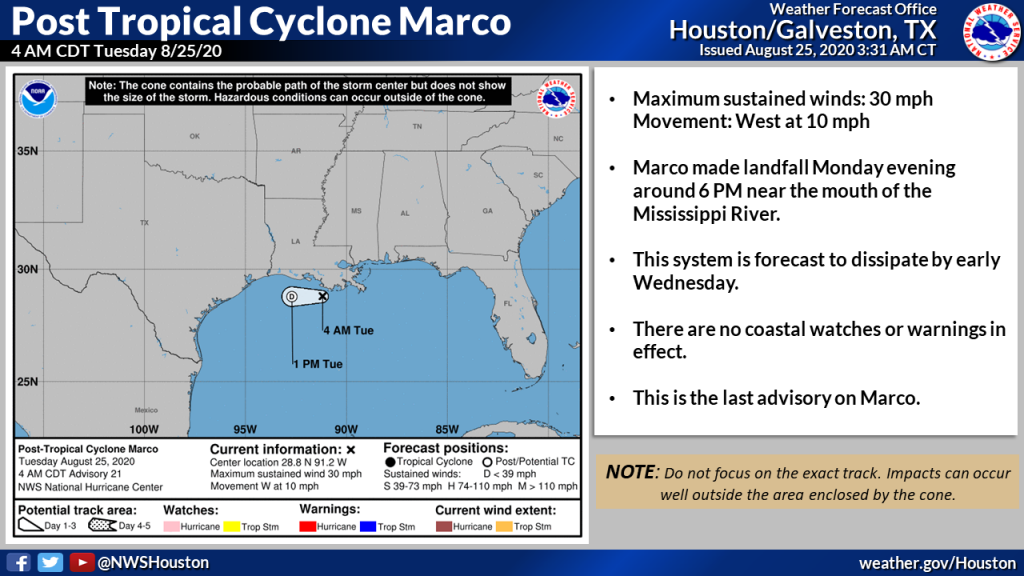 4 a.m. Tropical Update for Tropical Storm Laura: Laura is forecast to become a MAJOR hurricane by mid week and Hurricane Watches have been extended west to include Galveston Island and coastal Harris county. More information to come.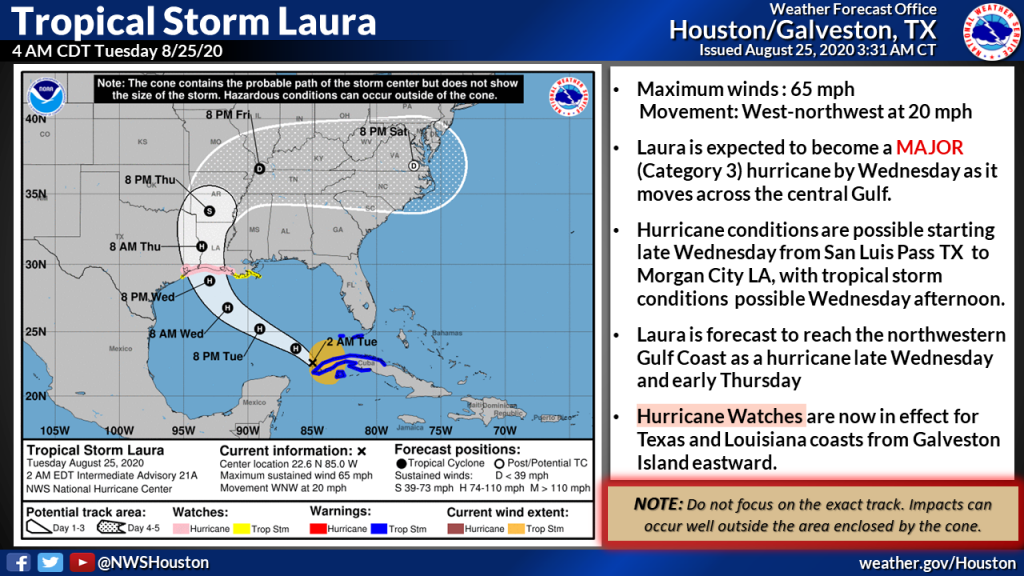 Hurricane, Tropical Storm and Storm Surge Watches have been issued for parts of the Houston area. Montgomery County is currently under a Tropical Storm Watch. A watch means Be Prepared!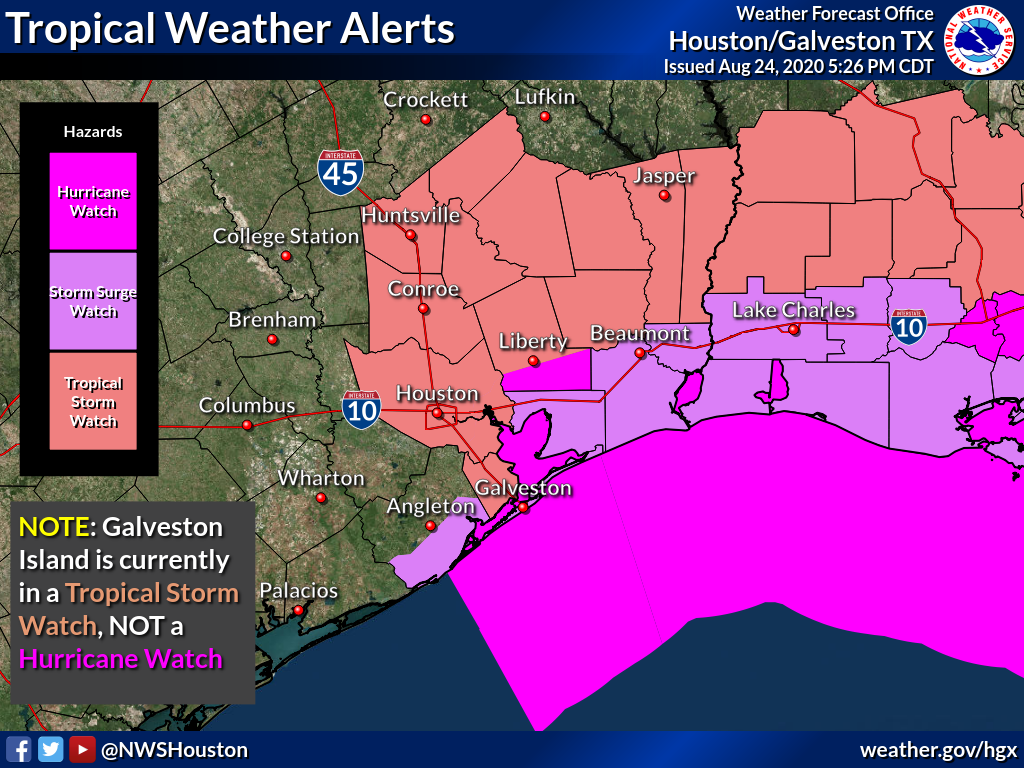 For more information and updates visit:
weather.gov/houston
hurricanes.gov
Source: US National Weather Service Houston-Galveston Texas