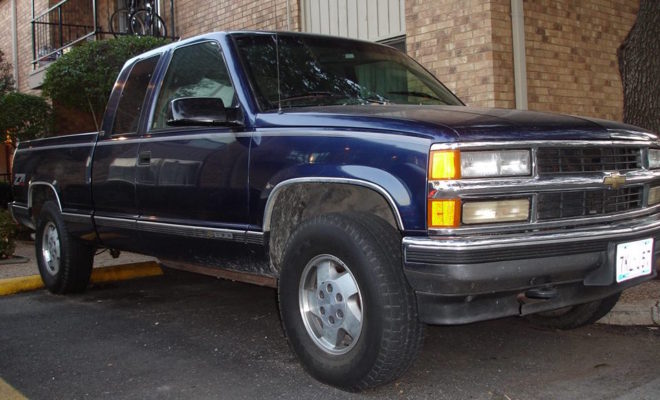 News
Truck stolen from Conroe Vehicle Repair Shop
By |
On September 18, 2017, a 1995 blue Chevy Silverado with the Texas license plate #9351AG was stolen from a home vehicle repair shop in Conroe, Texas.
The truck has clear coat damage on the top of the cab and white cabinet panels in the bed of the truck. The rear windshield displays a white Moss Haven homeowner's association sticker.

If anyone has information on the whereabouts of this truck or suspect information, please contact the Montgomery County Sheriff's Office at 936-760-5800 or Crime Stoppers at 1-800-392-STOP (7867) and refer to case#17A281108.
Source: Lieutenant Scott Spencer, Executive Division, Montgomery County Sheriff's Office