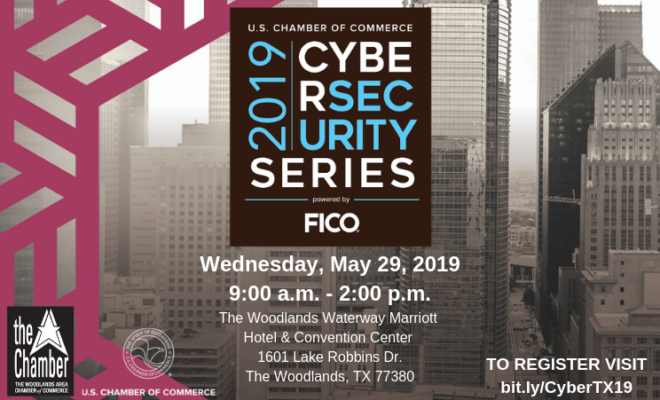 Business
U.S. Chamber & Woodlands Chamber Partner for Cybersecurity Forum
By |
THE WOODLANDS, TX – The U.S. Chamber of Commerce, in partnership with The Woodlands Area Chamber of Commerce, will host the Cybersecurity Series: Greater Houston on Wednesday, May 29 from 9:00 a.m. to 2:00 p.m. at The Woodlands Waterway Marriott Hotel & Convention Center, located at 1601 Lake Robbins Drive in The Woodlands.
The rapidly evolving cybersecurity landscape has been marked by more sophisticated attacks aimed at compromising and acquiring sensitive data as well as the disruption of organizational operations. Facing these growing threats, the importance of cyber insurance as a risk mitigation/risk transfer tool continues to grow for organizations of all sizes. This forum will focus on recent developments in cyber insurance. Topics will include the evolving science of cyber risk quantification in cyber insurance, understanding the risks of global supply chains, new solutions for small and medium size businesses, NIST and other Cybersecurity Framework programs, as well as government initiatives to limit businesses exposure through the formation of broad partnerships to combat the most complex cyber threats.
For more information and to register for this free event, please visit https://bit.ly/2019CyberSecuritySeries. Sponsorships and speaking opportunities are available. Please direct inquiries to Vince Voci at VVoci@USChamber.com or Amy Weaver at AWeaver@USChamber.com.
Cyber Series Houston Tentative Agenda
9:00 a.m. – 9:30 a.m. Registration and Networking
9:30 a.m. – 9:40 a.m. Welcoming Remarks JJ Holie, President and CEO, The Woodlands Chamber of Commerce (tentative)
9:40 a.m. – 10:00 a.m. Role of the Department of Homeland Security in Cybersecurity, Jeanette Manfra, Assistant Director for Cybersecurity, Cybersecurity and Infrastructure Security Agency, Department of Homeland Security (pending).
Cybersecurity is a top priority for DHS. Cyber threats are increasing in frequency, scale, and sophistication. Cybersecurity must be a partnership between government and industry. Manfra will discuss how DHS executes its mission as the central federal interface for the private sector in responding to and recovering from cyber threats. Spaulding will also detail how DHS is improving and expanding its capability to send and receive cyber threat information to the private sector.
10:00 a.m.–10:20 a.m. Assessing Business Cyber Risk, Doug Clare, Vice President, Cyber Security Solutions, Fair Isaac Corporation (confirmed), in conversation with Mingyan Liu, Ph.D., Professor, University of Michigan (pending) or Stephan Savage, Ph.D., University of California San Diego (pending)
Information security has long been a field where the dialogue is written in absolutes. Responsible organizations strive for perfect security, and consequently business leaders have grown to think of security as something you either have or you don't. But as with most other complex, multifaceted disciplines, security is relative. Businesses best manage those activities that are effectively measured. Maximizing the security outcomes of an enterprise rests on the ability to understand and manage trade-offs in a landscape of changing threats. This discussion will dive into risk quantification and benchmarking tools to risk management executives.
10:20 a.m.–10:50 a.m. Main Street Focus: Practical Tools for Managing Cyber Risk, Adam Sedgewick, Senior Information Technology Policy Advisor, National Institute of Standards and Technology, U.S. Department of Commerce (confirmed)
TBD, Title, Organization (small or midsized business who is best-in-class on cybersecurity)
TBD, Title, Organization (white hat hacker)
Stephen Wright, Founder & President, Wright Business Technologies (confirmed)
TBD, Title, Organization (company who has been hacked), in conversation with TBD.
10:50 a.m.–11:10 a.m. The Threat Next Door: Protecting Yourself from Partner Companies, Dr. Maarten van Wieren, Managing Director, Cyber Security Solutions, Deloitte (pending), in conversation with Valerie Abend, Managing Director Security, Accenture (pending)
Businesses reliance on third-party ecosystems and complex supply chains, coupled with increased cyber threats, is forcing risk professionals to manage third-party risk at a new level. Point-in-time risk assessments no longer provide enough timely, relevant data to support effective risk management efforts. This discussion will focus on third-party risk intelligence solutions that enrich internal assessment data with external information and analysis.
11:10 a.m.–11:30 a.m. Why is Cybersecurity Important? Tauseef Ghazi, Principal, Risk Advisory Services, RSM US LLP (confirmed)
11:30 a.m.–11:55 a.m. Luncheon Keynote TBD
11:55 a.m.–12:15 p.m. Tackling Complex Cybercrimes
TBD, Special Agent, FBI
TBD, Special Agent, Secret Service
TBD, DOJ/US Attorney, in conversation with TBD.
This isn't your typical law enforcement briefing. Federal authorities put the threat to business in plain language to enlighten you regardless of your level of technical proficiency. This discussion provides key insights based on case studies and analysis of current and emerging cyber threats to U.S. companies. This presentation will demonstrate why every business, big or small, needs a plan and ongoing vigilance, and he provides the resources to get started.
12:15 p.m. Closing Remarks, Vincent Voci, Cyber Policy Director, Cyber, Intelligence, and Security Division, U.S. Chamber of Commerce (emcee)
12:15 p.m. – 2:00 p.m. Networking Lunch and Meet the Speakers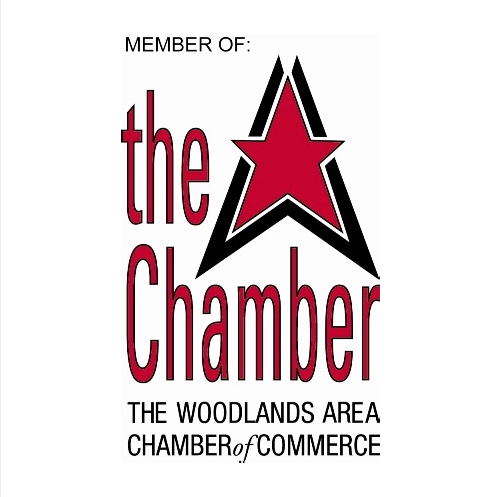 As the largest business organization in the Houston region, The Woodlands Area Chamber of Commerce is committed to advocating for businesses, creating marketing and networking opportunities, serving as a professional and community resource and supporting charitable causes. For more information, please visit www.woodlandschamber.org.