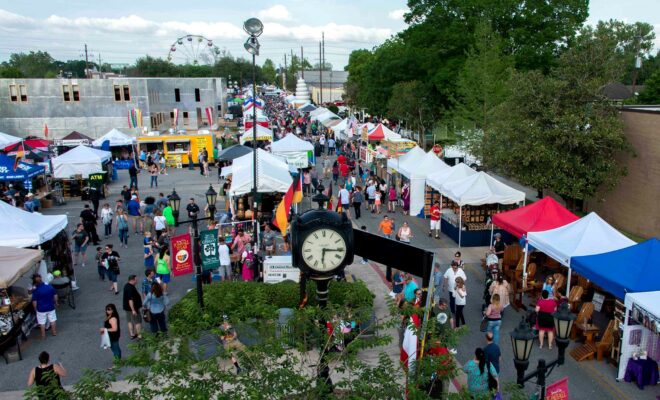 entertainment
Upcoming Festivals, Fairs & Community Events in The Woodlands Area
By |
Festival season has begun! Discover local festivals, fairs, and community events happening now through the end of April.
March 25-27, 2022 – The Tomball German Heritage Festival – Located in the heart of Tomball, this festival features four stages of live music and performances, over 120 street vendors, carnival rides, ethnic and festival food and drinks, German dancing, street performers, free admission and parking, and more! Learn More
March 25-April 3, 2022 – The Montgomery County Fair & Rodeo – At the fair, enjoy family attractions, BBQ cook-off, carnival, concerts, el dia de la familia hispania, and a 65 & older show. At the rodeo, you'll find the CPRA rodeo, youth rodeo, ranch rodeo, dos chicas barrel racing, clash of the counties, team roping, and so much more! Learn More
March 26, 2022 – Montgomery Music & Mudbugs Festival – Come on out for a fun filled day of live music, crawfish, food trucks, kids zone, vendors and more! Learn More
April 2, 2022 – Health, Wellness and Fitness Expo – Bring your family, friends or workout buddy and visit health and fitness vendors at a health, wellness and fitness pop up event at Market Street. Check out the free health screenings available, shop local wellness vendors, or join in on our kid-friendly activities! The event will take place rain or shine and is open to the public. Learn More
April 7-10, 2022 – Conroe Crossroads Music Festival – The inaugural Conroe Crossroads Music Festival presents more than 40 shows featuring a variety of music genres in locations throughout Conroe. Shows run simultaneously at the various venues with nighttime shows starting at approximately 6 p.m. and ending at closing time. There will also be daytime activities that are free and open to the public. Learn More
April 9, 2022 – The Great Garden Festival – Nature's beauty will be on full display on Saturday, April 9 from noon to 3 p.m. during The Great Garden Festival at Woodforest Development at The Palm Information Center, 251 Central Pine Street, with activities inspired by Mother Nature. Event goers can take photos with creatures from a living forest, sample treats from an edible garden, sip a frozen flower mocktail, pick up a free native tree sapling, and craft nature-themed projects. Admission to The Great Garden Festival is FREE! Learn More
April 9, 2022 – Cars 'n Crawfish – Come out for a great cause and support local dog rescue group Good Lif3 Bully Rescue! The 2nd annual family friendly Cars 'n Crawfish will be held at Sawyer Park Icehouse from 11:00 a.m. to 5:00 p.m. Learn More
April 9-10, 2022 – Fidelity Investments The Woodlands Waterway Arts Festival – The Woodlands Waterway Arts Festival is a jewel of the Texas fine arts tour and ranked among the top arts festivals in the country. Set along the scenic banks of The Woodlands Waterway and in Town Green Park, festival guests have the unique opportunity to enjoy a vibrant outdoor art gallery with music, food and kid's activities while shopping for art created by fine artists from around the world and nation. Selected artists display unique original artwork ranging across a variety of mediums at the festival. Learn More
April 9-10, 2022 – Waterway Square Mural Celebration – Celebrate the completion of one of the largest art murals in Texas – a 35,000-square-foot work, created by an internationally renowned artist, with activities for the entire family including music, giveaways, food carts, and more from noon to 4:00 p.m. at the Waterway Square Garage across from The Westin. Learn More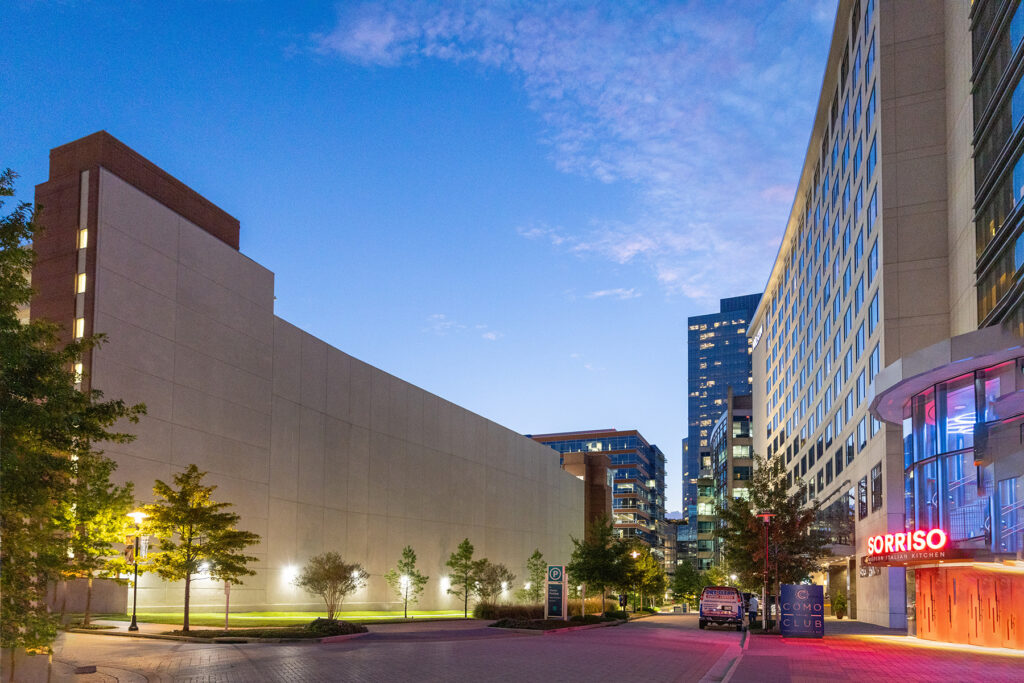 April 9-10 & 15-16, 2022 – Easter Farm Days – Let your family Easter adventure begin at P-6 Farms at the Easter Farm Days celebration! Easter Farm Days includes: Easter Bunny visits, Easter egg hunts, roller coaster rides, Easter photo-ops, festival foods, vintage park rides, farm animals, and more. Learn More
April 16, 2022 – 17th Annual Easter Egg Hunt & Vendor Market – Come Celebrate Easter and Spring with 7 Acre Wood and all its barnyard friends at this free event. Hunt for Easter eggs, visit the petting zoo, play mini-golf, play in Tombstone the mini western town, zip down the zip-line, play on the playground, and so much more. Tickets may be purchased for: Photos with the Easter bunny, pony & train rides, carnival games, concessions, face painting, and more. Learn More
April 16, 2022 – Harper's Preserve Easter Event – The Harper's Preserve Easter Event at Club Palmetto in the new South Village Recreation Center from 1 to 5 pm, will feature free photos with the Easter Bunny, a Unicorn Snow Cone truck, Easter Egg hunts (divided into age groups) and door prizes. Learn More
April 22, 2022 – Earth Day Celebration – Bug Out at Village Books from 4 to 5 p.m. with their Earth Day celebration focused on everything fantastically creepy and crawly! Learn More
April 23, 2022 – Spring into Safety Event – Meet your Spring First Responders, see fire trucks, police cruisers, ambulances and more. Safety gifts/bags provided while supplies last. The event is from 10 a.m. – 2 p.m. at 26302 Preston Ave., Spring 77373 in Old Town Spring. Learn More
April 23, 2022 – Crawdads for 'Merica – Teams from all over Texas and Louisiana will compete in this boil-off at Southern Star Brewing Company to see who is 'Merica's Best Crawfish Team! You will have the chance to eat each team's crawfish as well as vote in the People's Choice Award. Live music, concessions, vendors, and kids' activities will round out the event while you enjoy your beer and Crawfish! This event will raise money for the nonprofit Casualties of War-Houston, benefitting Veterans, law enforcement, first responders, and their families. Learn More
April 24, 2022 – Sundae in the Park – Enjoy free ice cream and pizza, and meet Township, Fire and Sheriff's Department representatives at Tapestry Park, 31 E Tapestry Park Circle, from noon to 4:00 p.m. Learn More
April 29-30, 2022 – Magnolia Showdown BBQ Cook-Off – The annual Magnolia Showdown BBQ Cook-Off is taking place at Unity Park in Magnolia with cookers from all over Texas gathering to compete. This event is sanctioned by Lone Star Barbeque Society. Learn More
April 29-May 1, 2022 – The 22nd Annual Montgomery Antiques Festival – Historic downtown Montgomery Texas will host dozens of antiques dealers who will be offering formal and informal furnishings, repurposed items, art, jewelry, vintage clothing, rugs, toys, yard art, unique accessories, and much more! Learn More
April 30, 2022 – Jazz Fest at Grand Central Park – Swing over to Grand Central Park from 1 to 5 p.m. for smooth jazz showcasing Houston's most exciting and innovative local artists, including Shari Lavo, Tianna Hall and Jaime Casco. Complementing the performances will be a Second Line Parade led by the Boomtown Brass Band, a balloon artist, face painters and more. Food, wine and beer will be available for purchase so you can feed your love for music and your family. Learn More
April 30, 2022 – World Tai Chi Day – Come out to Market Street in observance of World Tai Chi Day from 9:00 am to noon and enjoy demonstrations and mini lessons by Woodlands Tai Chi. This event is open to the public! Learn More
April 30, 2022 – 7th Annual Sterling Ridge Fishing Festival – Kids and adults can gather together and spend a morning fishing and enjoying nature at Pepperdale Park from 9:30 a.m. to noon. There will be awards for biggest fish and most fish caught in three age groups. After having fun and catching fish, there will also be the opportunity to clean up the park and pond. Learn More
April 30, 2022 – Spring Fine Arts Show at Market Street – Free and open to the public, the Spring Fine Arts Show at Market Street is one of the most popular gatherings for artists in The Woodlands where families can browse for great buys, enjoy live music, and participate in artist demonstrations. Amateur and Professional artists will showcase their paintings, photography, jewelry, metal works, sculptures, digital art, mixed media and other works of art from 10 am – 7 pm. Learn More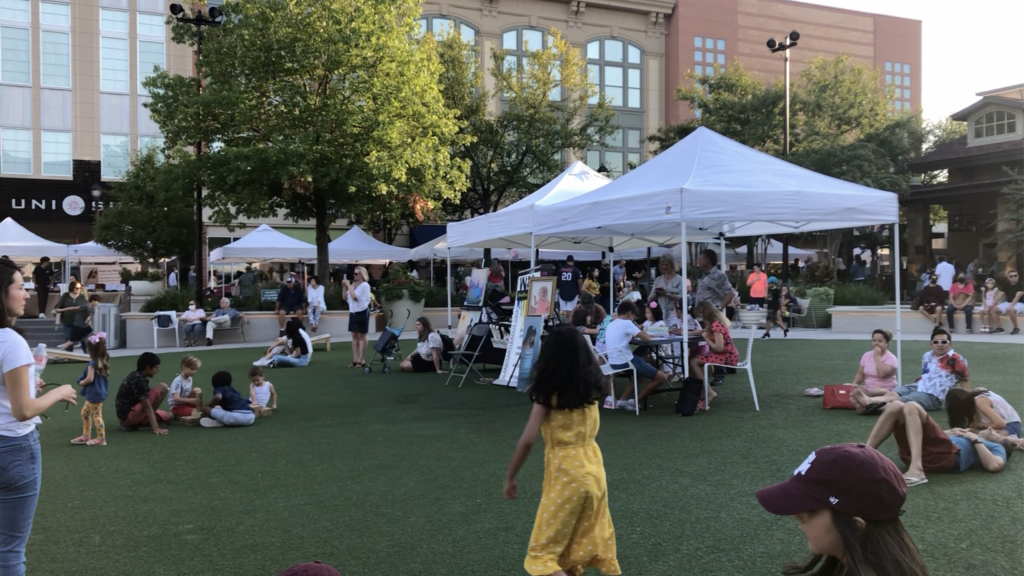 April 30, 2022 – Conroe Kidzfest – Conroe's premier family festival is free to the public offering a variety of activity villages, interactive games, stage performances, water activities, inflatables and more from 10:00 a.m. to 5:00 p.m. in downtown Conroe. Learn More
April 30, 2022 – Montgomery County Safety Expo – Join local first responders as they share information about their agencies and their jobs, watch demonstrations, and learn about safety in the county. The expo will be held at Woodforest Bank Stadium from 11 a.m. to 2 p.m. Learn More
Looking for more things to do? Discover outdoor markets at www.hellowoodlands.com/local-outdoor-markets-2022 and be sure to check out the Hello Woodlands calendar for more upcoming events!