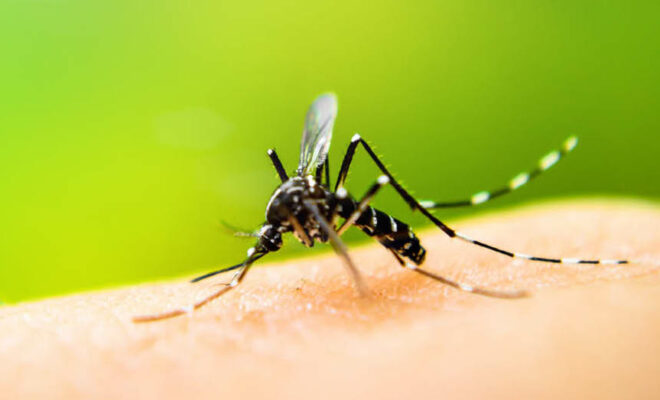 Home & Garden
Using the 7 T's to Combat Mosquitos
By |
Spring means warmer weather and burgeoning plants. It also means the return of some pests, like mosquitoes. Mosquitoes aren't only a nuisance, they are also a danger to you and your loved ones and can carry diseases that are dangerous to the people and pets that you love. Mosquito Squad's experts came up with the 7 T's, helpful tips to protect your family and home from mosquitoes.
The 7 T's of Mosquito Control
TIP – Get rid of standing water in your outdoor spaces. Standing water may be in your child's plastic toys, areas underneath downspouts, plant saucers, or dog bowls. Other areas may include traps, gutters, and flat roofs.
TOSS – Remove excess grass, leaves, firewood, and grass clippings from your yard.
TURN – Turn over larger yard items that could hold water, like children's portable sandboxes, plastic toys, or birdbaths.
REMOVE TARPS – If tarps stretched over firewood piles, boats, or sports equipment aren't taut, they may be holding water that you should remove.
TAKE CARE – Take care of home maintenance needs that can lead to standing water. This includes cleaning out gutters, making sure downspouts are adequately attached, keeping your grass cut low, and checking irrigation systems for leaks.
TEAM UP – Despite taking all precautions in your own home, talking to neighbors is a crucial component of mosquito and tick control. Homes with little space between lots can mean that mosquitoes breed at a neighbor's house and affect your property.
TREAT – Utilize Mosquito Squad's Barrier Treatment around your home and yard.

To find out how to help further reduce mosquitoes and ticks from your yard, contact Mosquito Squad at (713) 599-3666 or visit MosquitoSquad.com. And, be sure to ask about Mosquito Squad's barrier treatment, which helps eliminate up to 85 – 90% of mosquitoes on a property.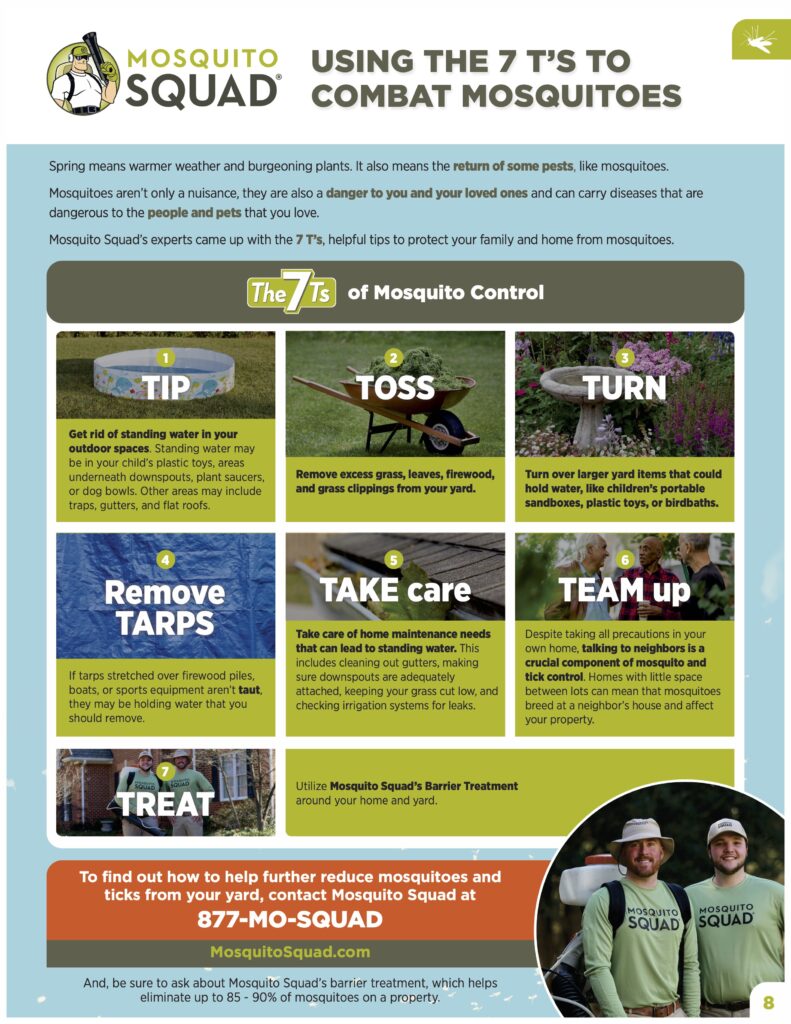 Mosquito Squad is here to help you enjoy your outdoor living space and protect you, your family, your pets, and your yard from mosquitoes! Schedule your recurring services today. Currently offering New Customer Discounts for a limited time only! Mention HELLOWOODLANDS to receive $25 OFF your initial treatment. Free retreatments in between applications. (713) 599-3666 or visit their website here.
Mosquito Squad of Houston proudly serves the The Woodlands Area and Montgomery County. Outdoor fun and relaxation is more important than ever right now, and mosquitoes are both an annoying and dangerous nuisance. They would love to get you scheduled to treat your property for mosquitoes so you and your family can enjoy your outdoor living space comfortably!
Source: Mosquito Squad of Houston