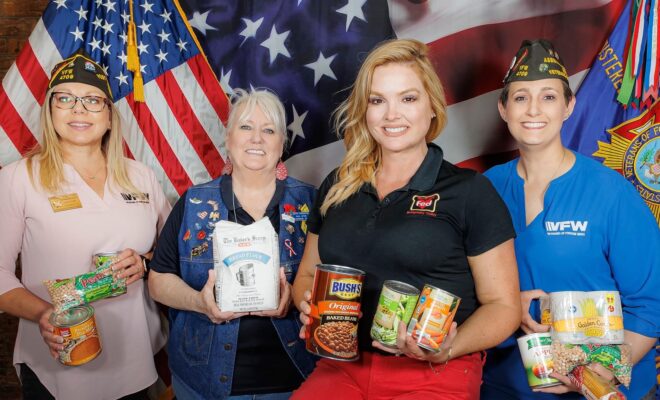 Lifestyle
VFW Post 4709 of Conroe Announces "Uniting to Combat Hunger" Campaign through Keep US Fed Montgomery County
By |
MONTGOMERY COUNTY, TX – The pandemic has had a far-reaching impact on our nation and community for families already struggling to put food on the table. One in six in Montgomery County are considered food insecure, defined as "not being able to have access to enough nutritionally adequate foods to live an active and healthy life."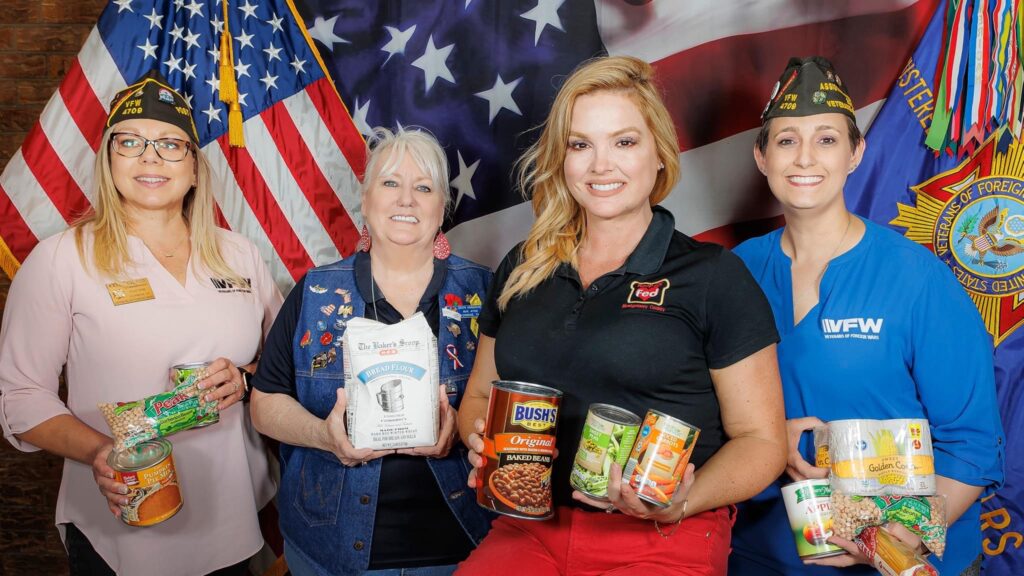 The VFW believes this is something no one should worry about, including our nation's servicemen and women. Nationally, 25 percent of active-duty military and Reserve members have had to rely on food bank donations to feed their families, including one in four Iraq and Afghanistan War veterans. The VFW Foundation established "Uniting to Combat Hunger" (UTCH) in 2018 as a campaign to raise awareness, help fight food insecurity and strike a knock-out blow against hunger.
The match is in three sections: dollars, pounds, and hours. The foundation will match every dollar raised for the UTCH campaign (either to Keep US Fed Montgomery County or the local VFW) and go directly to our Conroe VFW Post 4709. Every pound of food collected at the post will be donated to Keep US Fed Montgomery County to distribute to their 38 nonprofit partner recipient organizations feeding our hungry neighbors, reported back, and then matched dollar per pound. Lastly, the foundation will provide a match for every hour that the VFW Post/Auxiliary members volunteer to address food insecurity in our community.
"Our veterans have served and fought to preserve and protect this country. It's no surprise they continue to serve in the fight against food insecurity through the Uniting to Combat Hunger campaign," says Tiffany Baumann Nelson, Executive Director of Keep US Fed Montgomery County. "We are honored to partner with our hero servicemen and women to alleviate hunger in our community."
VFW Post 4709 could receive up to $5,000 in the matching grant. Marcey Phillips, Texas VFW District 17 & Post 4709 Junior Vice Commander from the Montgomery County VFW Post 4709, is "eager to use this opportunity to help the hungry of Montgomery County and raise grant funds to further assist the Veterans and families of our community. This is truly win-win cooperation with two powerhouse Montgomery County non-profits!"
You can bring non-perishable food donations directly to the post between 4-8 pm, seven days per week, at 1303 W Semands Ave. Conroe, 77301 from now until July 31. To make a financial donation that will be matched, visit www.keepusfedmoco.org/veterans-of-foreign-wars-vfw, www.vfw4709.org, or email event@vfw4709.org.

Montgomery County Veterans of Foreign Wars (VFW) Post 4709 is a 501(c)19 Veterans Service Organization in Conroe, Texas, and was founded in 1945. Their mission is to foster camaraderie among United States Veterans of overseas conflicts, to serve our Veterans, the military, and our communities, and to advocate on behalf of all Veterans. VFW Post 4709's vision is to ensure that Veterans are respected for their service, always receive their earned entitlements, and are recognized for the sacrifices they and their loved ones have made on behalf of this great country. They put the interests of their members first, treat their donors as partners, promote patriotism, and honor military service. They care for Veterans and their families, serve their communities, and respect the diversity of Veteran opinions. To learn more about The VFW Post 4709, visit www.vfw4709.org, like them on Facebook @vfwpost4709, and follow them on Instagram @vfw4709.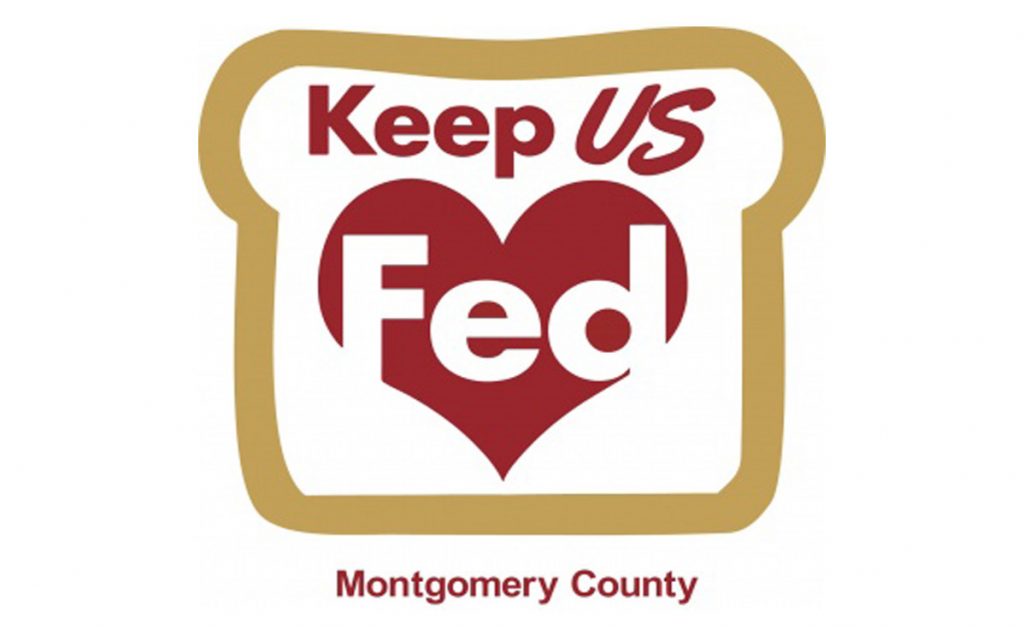 KUSF is a non-profit 501(c)(3) that partners with food donor organizations, such as grocers, local restaurants, hotels, and The Montgomery County Food Bank. Certified food handler volunteers pick up the excess food, weigh, sort it, and then pack it for safe delivery to their partner recipients, such as shelters, group homes, and food pantries serving food insecure residents of Montgomery County. Since 2015, KUSF has rescued and redistributed over 4.5 million pounds of donated food to alleviate hunger and reduce food waste in Montgomery County. To learn more about Keep US Fed, go to www.keepusfedmoco.org, like them on Facebook @KeepUSFedMoCo, or follow them on Instagram @keepusfed.