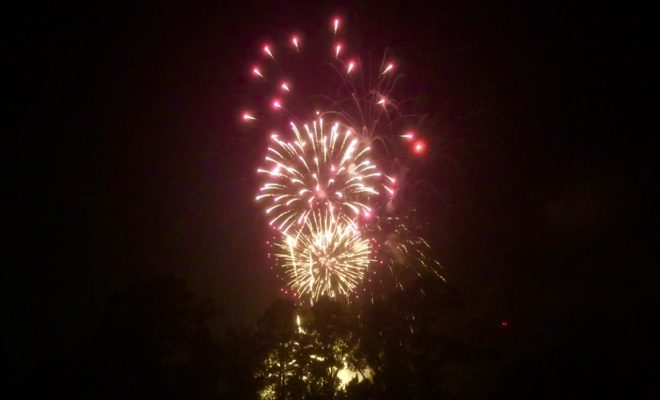 Events
VIDEO: 4th of July Fireworks Extravaganza in The Woodlands
By |
After a rainy day, areas of high water, and event cancellations throughout Montgomery County, the Fireworks Extravaganza still was able to display a beautiful fireworks show to thousands of residents at two launch locations in The Woodlands on July 4, 2018.
The Woodlands Township staff worked closely with its contracted fireworks vendor to ensure the main show on Lake Woodlands and Rob Fleming Park are able to continue as scheduled at approximately 9:30 p.m.
Due to heavy rains and high lake levels, Northshore Park was closed with access restricted for spectators; however, the fireworks could still be viewed on the Lake Woodlands Bridge, Alight Solutions parking lots, Waterway extension at Lake Front Circle, Rob Fleming Park.
Learn more about the fireworks display and locations here.
Miss the fireworks show? Hello Woodlands captured the Fireworks Extravaganza from the Lake Woodlands launch location from Hughes Landing. Watch the show below and on our Facebook page:
Watch the Grand Finale of the Fireworks Extravaganza:
On behalf of the Hello Woodlands team, we hope you and your family had a Happy 4th of July!