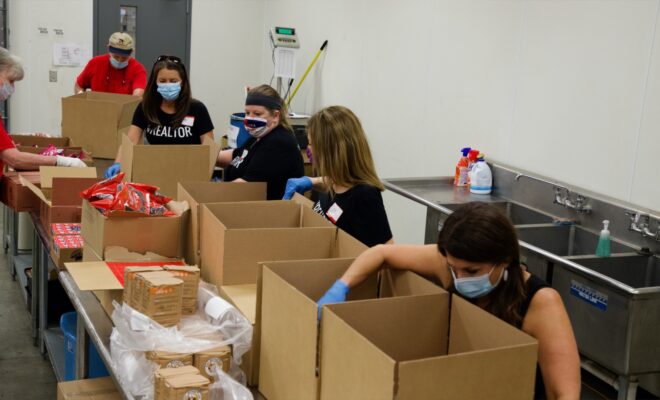 Photo Credit: Rod Prado, Hello Woodlands
News
VIDEO: Behind the scenes of Volunteering at Montgomery County Food Bank with The Matthews Team
By |
Go behind the scenes of volunteering at the Montgomery County Food Bank (MCFB) with The Matthews Team RE/MAX Legends and meet MCFB President and CEO Kristine Marlow to discover why giving back your time helps our community.
Watch the video:
Photography and Videography by Rod Prado, Produced and Edited by Jennifer Bruse (Hello Woodlands)
Volunteering at Montgomery County Food Bank
Whether you're an individual, family, organization or corporation the Montgomery County Food Bank (MCFB) has volunteer opportunities daily that need to get filled, such as filling boxes to be distributed at the Mobile Markets every week. Learn more at https://mcfoodbank.org/volunteer-with-us-conroe-tx/
There are many ways to get involved and give back such as food drive or fund drive, making a donation at the upcoming Holiday Food Drive, and making a donation online. Learn more about how to help at https://mcfoodbank.org/how-to-help-conroe-tx/
Save the date! The Montgomery County Food Bank's Holiday Food Drive will be held on Friday, December 4 from 8:30am to 4pm at The Woodlands United Methodist Church and Conroe Founders Plaza where you can donate non-perishable food items. Learn more at https://mcfoodbank.org/holiday-food-drive/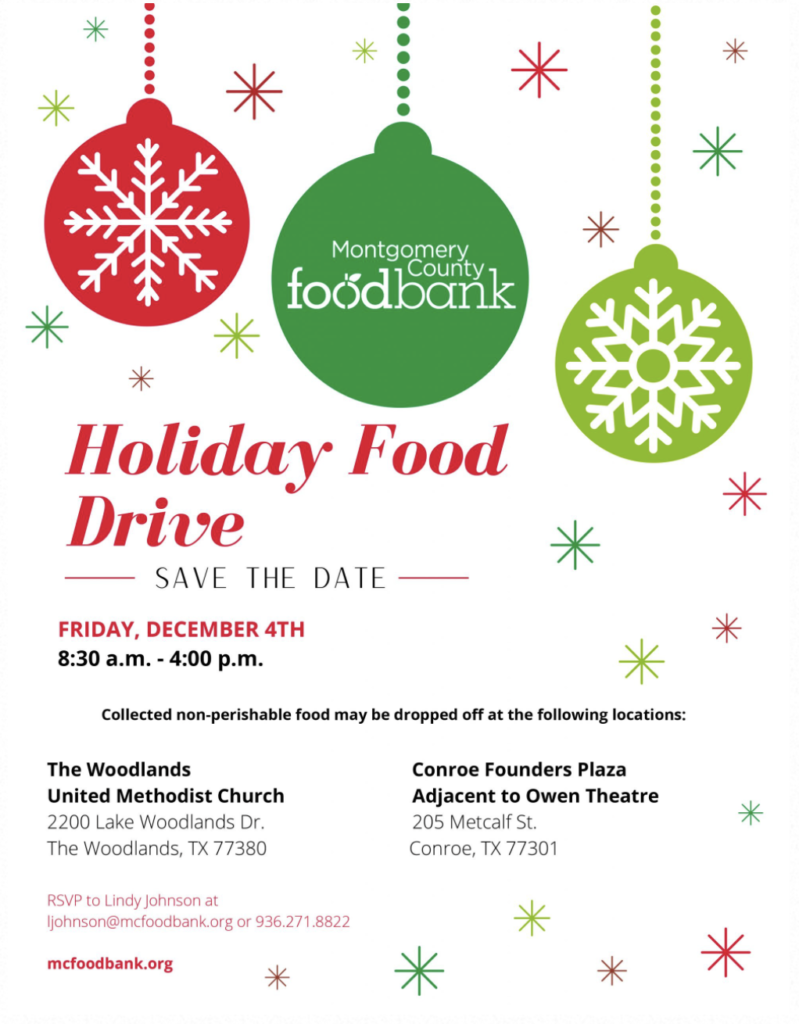 About The Matthews Team RE/MAX Legends
Beth Lovell, Broker/Realtor® of The Matthews Team, shared, "Our company RE/MAX Legends was founded on giving back to the community that serves us and we feel it's very important to help those in need that are right in our backyard. It's been a great experience and our team has had a great time. We plan to continue to do this on a regular basis now knowing how big the need is and how many people are affected by hunger and need of food in the area."
The Matthews Team has over 25 years of real estate experience and has earned numerous prestigious awards and distinctions in the industry, including "#1 RE/MAX Team in Texas for over 20 years." Their team uses a creative and aggressive approach designed to help you close your real estate transaction quickly and smoothly.
They work with relocation clientele, empty-nesters, retirees, first-time home buyers and everyone in between. Whether you are buying or selling, they know that the process can seem overwhelming on your own. Every great journey needs a compass – let the Matthews Team guide you through your next real estate adventure!

Learn more at ronnieandcathy.com