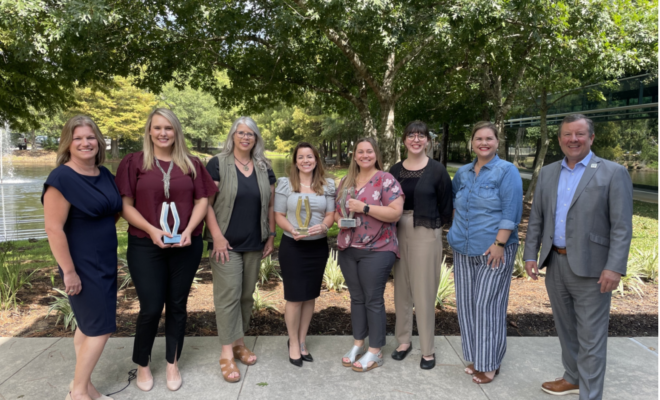 Lifestyle
Visit The Woodlands Receives Three Viddy Awards
By |
THE WOODLANDS, TX – Visit The Woodlands was recently honored with Viddy Awards for three video projects created to help promote The Woodlands as an ideal destination for meeting planners and leisure travelers.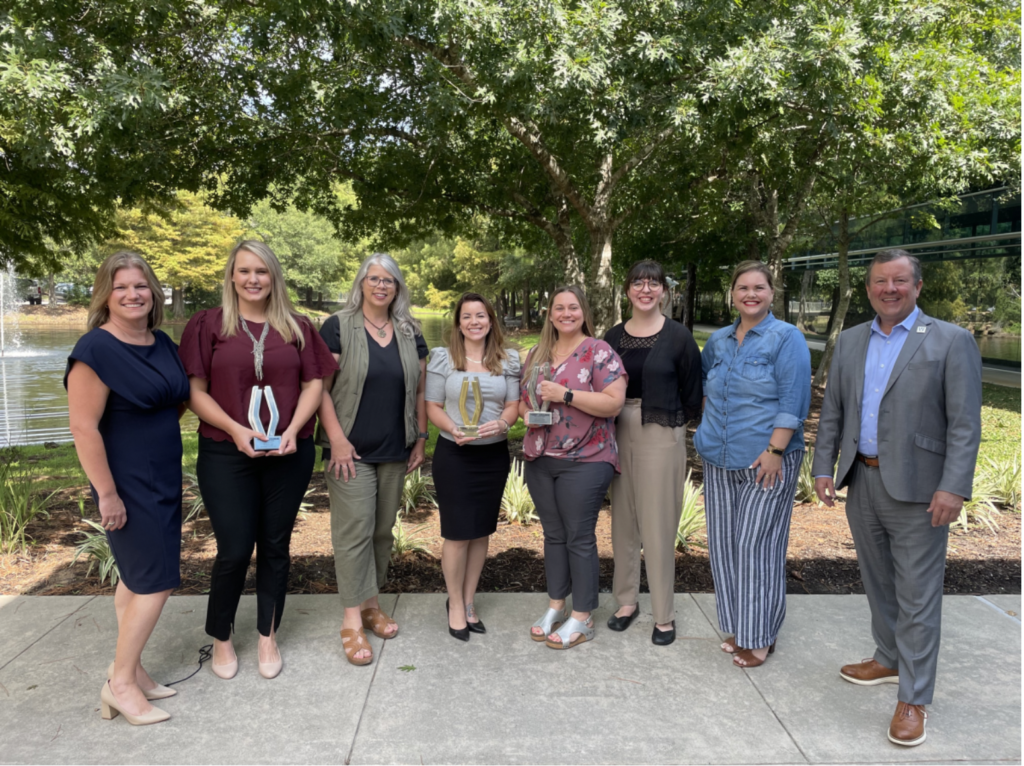 The Viddy Awards shines a spotlight on "video excellence in a digital world" and is judged by the Association of Marketing and Communication Professionals. With thousands of entries from over 100 countries, it's one of the largest competitions in the history of film and video. This year, Visit The Woodlands received one gold award for a short-form destination video, and two platinum awards for informational hotel site tour videos and a new video campaign. 
GOLD AWARD: FASHION FORWARD SHORT-FORM DESTINATION VIDEO 
The Viddy Awards honored Visit The Woodlands with a Gold Award for its new destination video, which was released last August. The video was developed from footage that was taken during a photo and video shoot the previous May. Visit The Woodlands worked with a fashion-forward videographer to capture the footage and create a destination video that was intentional, captivating, and action-inspiring. The footage was also used to develop shorter 0:06 second, 0:15 second, and 0:30 second videos for the Fashion Forward Video Branding Campaign, which won a Platinum Viddy Award. 
PLATINUM AWARD: FASHION FORWARD VIDEO CAMPAIGN 
The Fashion Forward Video Campaign featured videos that were 0:30 seconds or less, tailored to different audiences and interests. Videos were shared as Instagram Ads that targeted audiences looking for a couples getaway, shopping experience, or family vacation. Other 0:15 and 0:30 second videos were shared as Meta Ad on Facebook, Google Videos on YouTube, and a TV Ad that aired several times on NBC during The Chevron Championship, which was held in The Woodlands this year. 
PLATINUM AWARD: INFORMATIONAL HOTEL SITE TOUR VIDEOS
The Hotel Site Tour video series was created to help meeting planners when they're researching destinations for their event or conference. This video project began in 2020, when COVID-19 prevented Visit The Woodlands' Sales Team from bringing meeting planners to The Woodlands for site visits. Since then, these videos have become key tools for the Sales Team when talking to meeting planners outside of The Woodlands. Each video focuses on a different full-service hotel in the area, featuring information about meeting spaces, amenities, and accommodations.
"It's a great honor to have our team's work recognized by the Viddy Awards," said Nick Wolda, President of Visit The Woodlands. "Video projects like these help us achieve our mission: to establish The Woodlands as a beautiful, lively, and welcoming destination for first-class businesses and leisure travel."

The Woodlands Convention and Visitors Bureau (dba: Visit The Woodlands) is the official destination marketing organization responsible for promoting The Woodlands to drive demand for both hotel and retail tax collections. Our mission is to establish The Woodlands, Texas as a beautiful, lively, and welcoming destination recognized regionally, nationally and internationally for first-class business, convention and leisure travel.