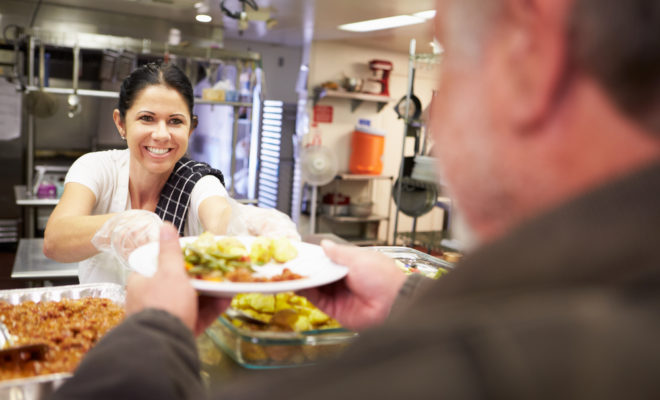 Events
Ways to Volunteer and Give Back on Thanksgiving Day
By |
As we gather together with family and friends to give thanks and enjoy a bountiful feasts, many right here in our community are hungry and need our help. This Thanksgiving Day, plan to give back, volunteer your time, and join nonprofit organizations to help to those in need.
Here are a few ways to volunteer this Thanksgiving in Montgomery County:
Volunteer to help feed those in Need:
The Salvation Army in Conroe: "A Feast with Friends for Those in Need" on November 23 from 10:30am to 2pm at The Salvation Army in Conroe located at 304 Avenue E, Conroe, Texas 77301. A Thanksgiving meal for anyone hungry! Learn more and Volunteer
The Nathaniel Center in Kingwood: Noah's Kitchen is joining forces with several incredible partners to bring a warm Thanksgiving lunch to those affected by Hurricane Harvey and those also wishing to join from the Kingwood community at 804 Russell Palmer Rd, Kingwood, Texas 77339. Learn more.
Breakfast for Seniors: Meals on Wheels Montgomery County is delivering breakfast bags on Thanksgiving morning at 10:30am. Sign up to help deliver breakfast.
Run for a Cause: 
28th Annual YMCA Run Thru the Woods: A local Thanksgiving morning tradition, YMCA Run Thru the Woods has supported local non-profits with the goal of strengthening The Woodlands, Spring and Oak Ridge communities for 27 years. The event brings thousands of community members together for entertainment and runs/walks designed for all ages. Register here.
Walk a Shelter Dog:
Thanksgiving Day Dog Walking: Come on out early to get your turkey trot on and help walk the shelter dogs too at the Montgomery County Animal Shelter from 8 to 10 a.m. Learn more. 
…and so much more! Did we miss an event or a way to give back? Please email our team at info@hellowoodlands.com to add an activity to the list.
From our family to yours, we hope you have a Happy Thanksgiving!