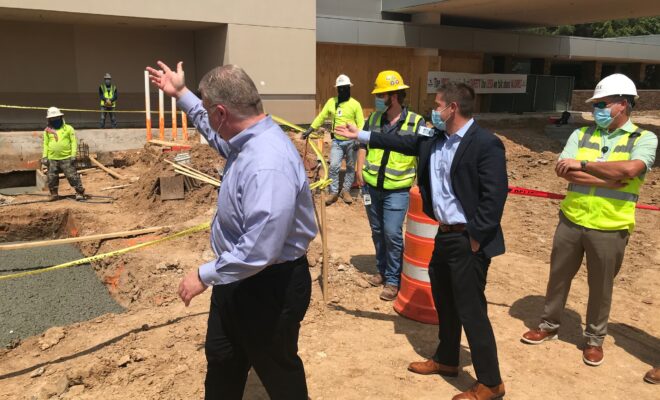 Photo Credit: Memorial Hermann
News
Well Wishes for Third Patient Tower at Memorial Hermann The Woodlands
By |
Memorial Hermann The Woodlands Medical Center leadership gathered for an informal ceremony to commemorate the pouring of the concrete foundation for the campus' new 332,510-square-foot, eight-floor South Tower. The third patient tower is the centerpiece of a major campus expansion and renovation set to open in early 2022.
As the concrete was poured, the team threw coins down into the foundation so that they would be embedded into the project for good luck and prosperity as the construction continues.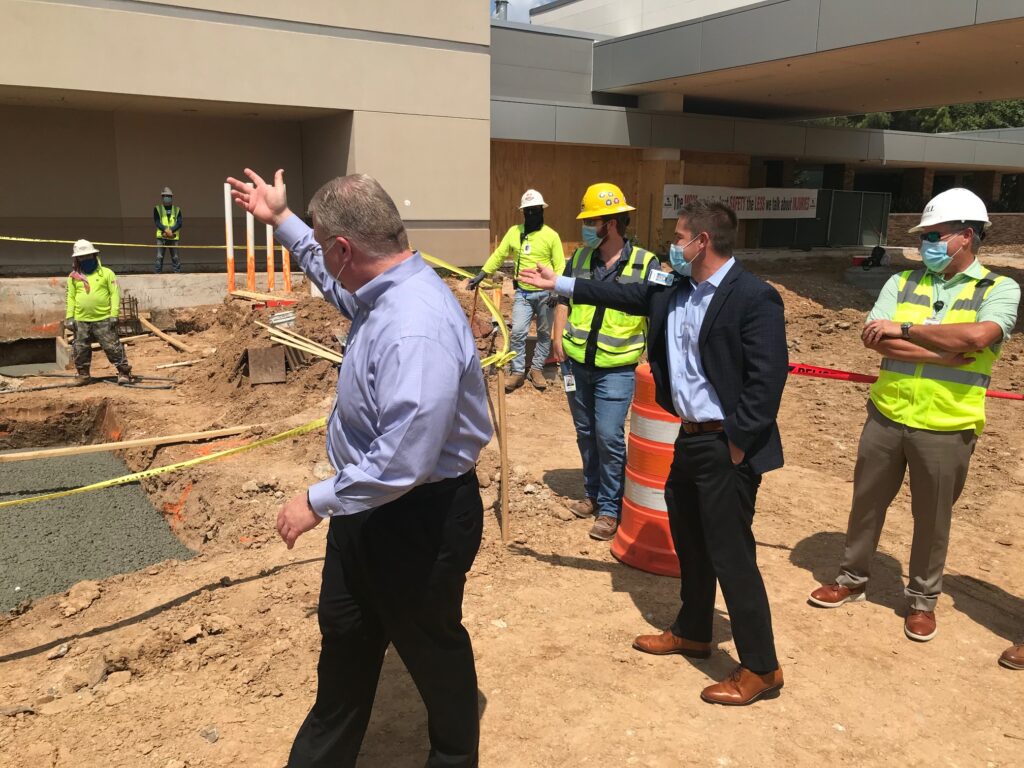 Pictured (from L to R) are VP and Chief Financial Officer Randy Reid and VP, Operations Jason Glover throwing their coins into the freshly flowing concrete.
Did you know?
A total of 4,250 cubic yards of concrete will be poured for the South Tower foundation.
This equates to a total of 425 truckloads of concrete.
The deepest part of the South Tower foundation is 8-feet and the shallowest is 4-feet; each footing for the South Tower is 90-feet deep!
Source: Memorial Hermann