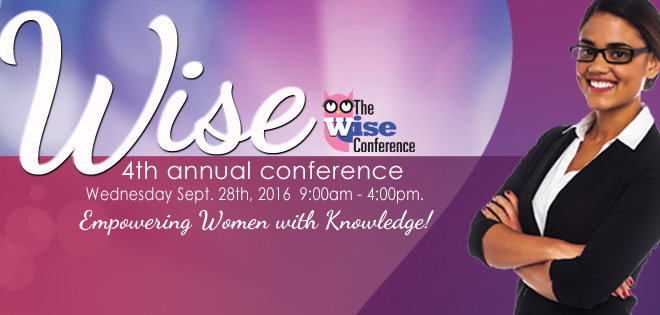 Business
Last Week To Purchase WISE Conference Tickets
By |
The Woodlands, TX  — Due to high-demand, ticket sales for the 2016 WISE Conference on Wednesday, September 28, 2016 have been extended until September 15. Individual tickets are $69* and can be purchased online at www.theWISEconference.com. Tickets will not be sold at the door.
"With the conference being two weeks away, we fully anticipate to sell out in tickets," said Dawn Candy, the 2016 WISE Conference Coordinator. "The committee this year has planned a jampacked conference with some of the most influential business women in the community speaking and on the executive panel. Also, with the addition of the scholarships bring awarded, and, not to mention the two charity recipients, this year is going to be unlike any other!"
The all-day conference is catered to professionals with a desire to learn more about work-life balance through motivational speakers and educational demonstrations. There will also be a number of vendor booths set up with local businesses and nonprofit organizations speaking with the 300 expected guests throughout the day.
"We are thrilled that all of the vendor booths have already sold out for the conference," said Candy. "It is foretelling to what an impactful conference this year will be with the maximum amount of exposure and networking opportunities for guests."
To get involved with the WISE Conference before the event, follow the conversation on Facebook at @TheWISEConference.
*Base ticket price is $69 with $2 online purchasing fee.
About the WISE Conference:
The WISE Conference is a cooperative effort between The Woodlands Chapter of WOAMTEC, MCABW and Business Women's Forum. WISE—Women Inspiring Supporting Empowering caters to professionals with a desire to learn more about work-life balance. The 2016 conference theme is Empowering Women with Knowledge. The 2016 conference will be from 9AM to 4 PM on Wednesday, September 28, 2016 at the Lone Star Corporate College in the Lone Star Community Building. For more information and to purchase tickets, please visit, thewiseconference.com