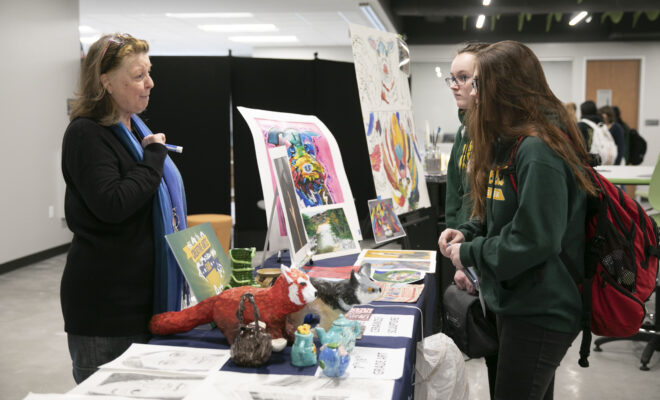 Photo Credit: The Woodlands Christian Academy
News
Woodlands Christian expands Creative Arts Course Offerings
By |
The Woodlands Christian Academy hosted a Creative Arts Fair to introduce the new electives included in their 2022-2023 course catalog. This event was designed as an opportunity for Warrior students to learn more about the new courses before making their selections. There were opportunities to try their hand at the different mediums within these new offerings which include Worship Arts Leadership, Game Makers, Robotics & Coding and VOCE, a brand new choir program.
In addition to the new creative opportunities, new academic courses will be offered in the fall. These include Biotechnology and Applied Principles of Bioengineering, Engineering Applications in Earth and Space, and HOSA – Future Health Professionals. "We are thrilled to continue expanding educational opportunities for Warrior students, especially those that allow them to explore their creative interests and tap in to their God-given gifts and talents," said Mr. Clark, high school principal.
Known for its rigorous academic program, the school offers college preparation starting in 8th grade and SAT/ACT test prep for 9th-11th grade. One hundred percent of graduating seniors are admitted to colleges or universities. Woodlands Christian is now enrolling grades PreK – 12th for the 2022-2023 school year.
Advertisement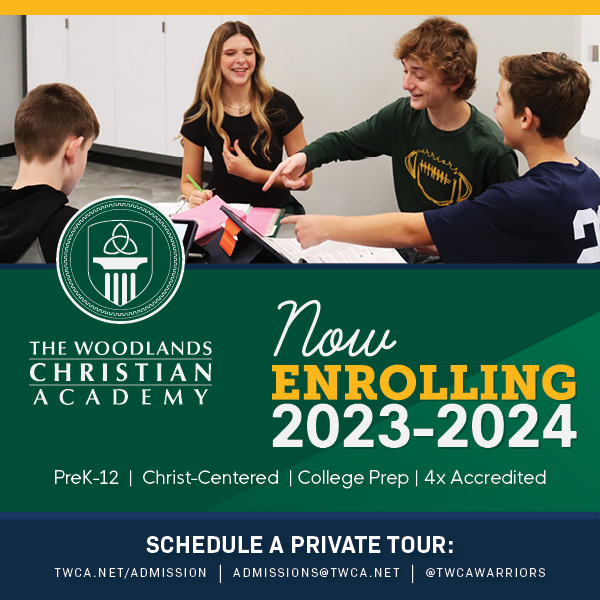 The Woodlands Christian Academy is a PreK – 12th grade college preparatory school that integrates learning with biblical faith and challenges students to reach their highest potential – spiritually, academically, physically and socially. For more information visit twca.net.
Source: The Woodlands Christian Academy