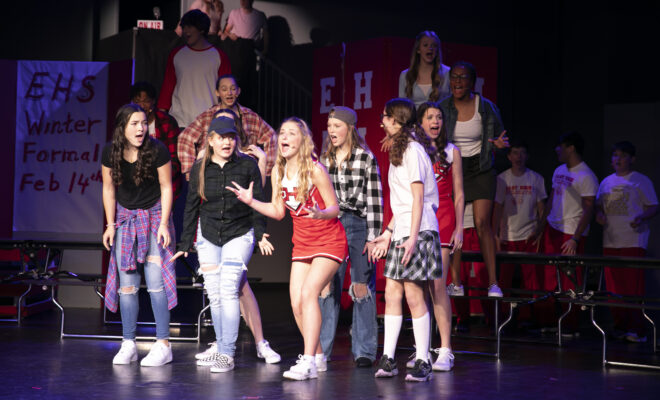 Photo Credit: The Woodlands Christian Academy
News
Woodlands Christian Students astound in High School Musical
By |
The Woodlands Christian Academy's middle and high school theatre department performed "High School Musical:The Musical" to a sold out crowd to close out their 2021-2022 production season. All three shows were sold out and and had parents and students alike laughing and singing along to the nostalgic Disney hit.
Theater teacher and production director, Mr. Palvin Williams, said, "after months of rehearsals and last minute changes, these students put on an amazing performance. I'm so proud of them!"
Woodlands Christian offers a rigorous academic program and encourages students to use their gifts and talents creatively. The Fine Arts department has experienced tremendous growth over the last year with the addition of a dance program and graphic & photography class. Woodlands Christian is now enrolling grades PreK – 12th for the 2021-2022 school year.
Advertisement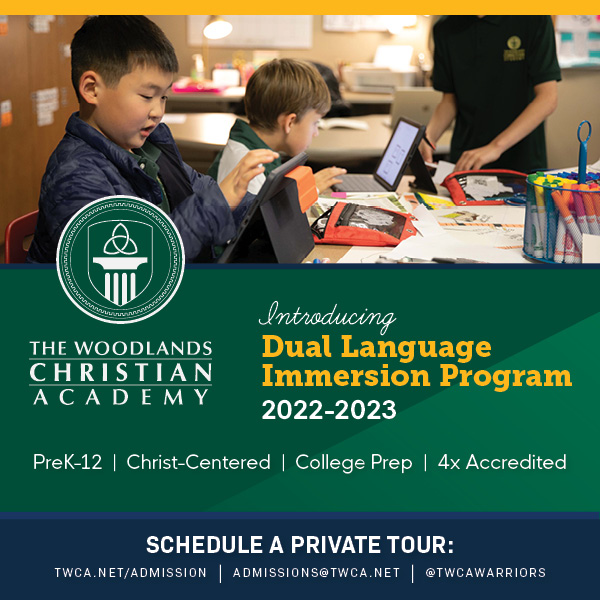 The Woodlands Christian Academy is an independent, Christ-centered college preparatory school that integrates learning with Biblical faith and spiritual growth, and challenges students to reach their highest potential – intellectually, creatively, physically and socially – for the glory of Jesus Christ. For more information visit twca.net.
Source: The Woodlands Christian Academy