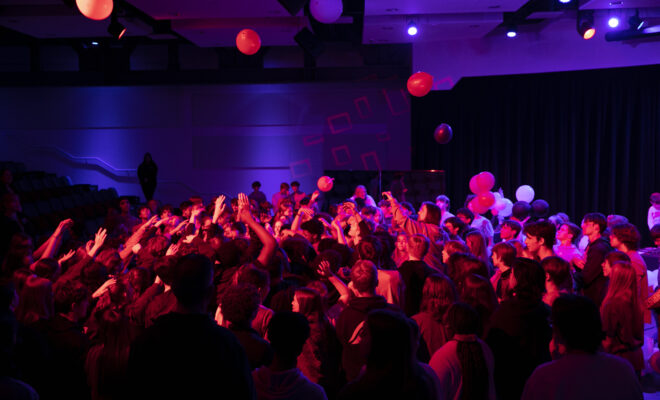 Photo courtesy of The Woodlands Christian Academy
News
Woodlands Christian celebrates God's love during week of Valentine's
By |
On February 13-17, The Woodlands Christian Academy hosted LOVE Week, an annual event for high school students to focus on God's love and grow in their personal faith journey.
The week-long event kicked off with a powerful worship service led by Bristol House Music followed by a message from Rebelbase Ministries, encouraging students to embrace God's love and peace.
Guest speakers Brittani de la Mora from Love Always Ministries and Joshua Broome from Finding Hope Inc., shared a message with the high school students to lead lives of spiritual purity that begins in the heart and overflows into their life. De la Mora and Broome, who were both previously in the adult film industry before becoming Christians and now work in ministry, split the students into gender-specific groups, where they shared their personal testimonies and answered questions related to sex, pornography and referred everything back to the Bible.
Throughout the week, students participated in practical applications. They prayed for one another, engaged in student-led worship, and led groups on evangelism.
The week concluded with a special concert featuring popular Christian rapper Hulvey. He shared his personal testimony and performed some of his most popular songs, getting students energized and ending the week on a high note.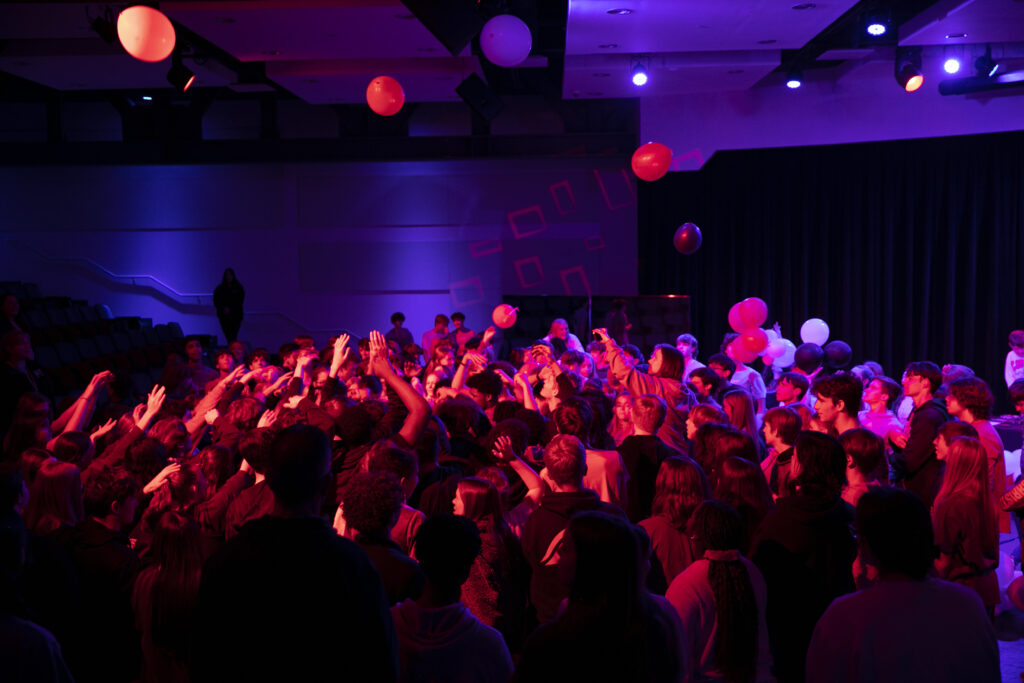 "The whole point of LOVE Week is for our students to understand God's love for us and for us to love God," said Aaron Marez, Coordinator of Spiritual Development at TWCA. "I was surprised that the overwhelming response from the students was appreciative and complimentary. So many students have shared about the wisdom, insight, and encouragement they gained through the week."
Woodlands Christian is committed to providing its students with an education that is rooted in faith and grounded in academic excellence. Through events such as LOVE Week, the school aims to provide students with the spiritual foundation to become servant leaders who impact the world. Woodlands Christian is now enrolling grades PreK – 12th, with a waitlist, for the 2023-2024 school year.
Advertisement
The Woodlands Christian Academy is an independent, Christ-centered college preparatory
school that integrates learning with Biblical faith and spiritual growth, and challenges students to
reach their highest potential – intellectually, creatively, physically and socially – for the glory of
Jesus Christ. For more information visit twca.net.
Source: The Woodlands Christian Academy