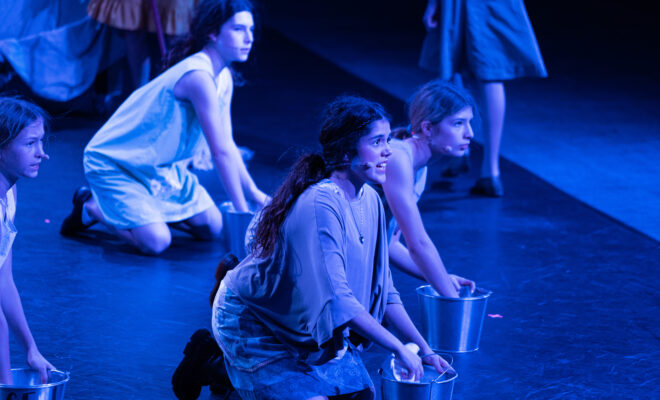 Photo Credit: The Woodlands Christian Academy
News
Woodlands Christian Students perform Annie to sold out crowds
By |
Middle and high school musical theatre students at The Woodlands Christian Academy performed an astounding production of Annie. Accompanied by a live orchestra, the show ran for four nights, beginning February 1, with sold out audiences in the Ruth Auditorium.
The cast was led by 8th grader, Sadie Marcotte, who shined in her honest and emotional portrayal of Annie, the show's main character. A group of seniors were cast in the remaining lead roles – Kaitlyn Olson fully transformed into the devious Miss Hannigan, Katie Wise dazzled as Grace, and Jacob Rios committed to task of playing the show's stern but gentle giant, Mr. Warbucks.
Directed by theatre teachers, Palvin Williams and Susie King, the entire Fine Arts department contributed which Phil Sweger, the director of the department, believes lends to the elevated level of production.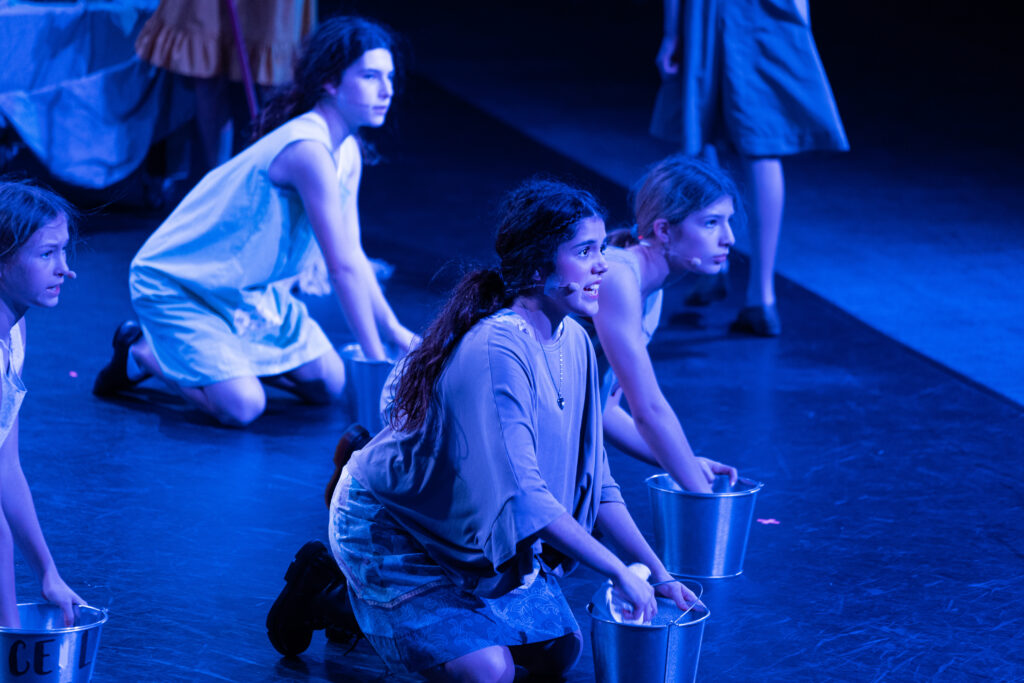 "Between the students, orchestra, dance instructor, even the art department helped with the set design – we all came together to make this musical happen, and that's why it's such a success! Not just in terms of the final product, but to get everyone collaborating and sparking creativity – that is what it's all about!"
Woodlands Christian is one year into a two-phase capital campaign to fund a Fine Arts Education Complex, complete with an outdoor amphitheater, band, choir and dance rooms, and a black box theater. As the caliber of performance continues to rise, both teachers and students look forward to the expanded possibilities this new construction will allow.
Woodlands Christian offers a rigorous academic program and encourages students to use their gifts and talents creatively. The Fine Arts department has experienced tremendous growth over the last year with the addition of a dance program and graphic & photography class. Woodlands Christian is now enrolling grades PreK – 12th, with a waitlist, for the 2023-2024 school year.
Advertisement
The Woodlands Christian Academy is an independent, Christ-centered college preparatory school that integrates learning with Biblical faith and spiritual growth, and challenges students to reach their highest potential – intellectually, creatively, physically and socially – for the glory of Jesus Christ. For more information visit twca.net.