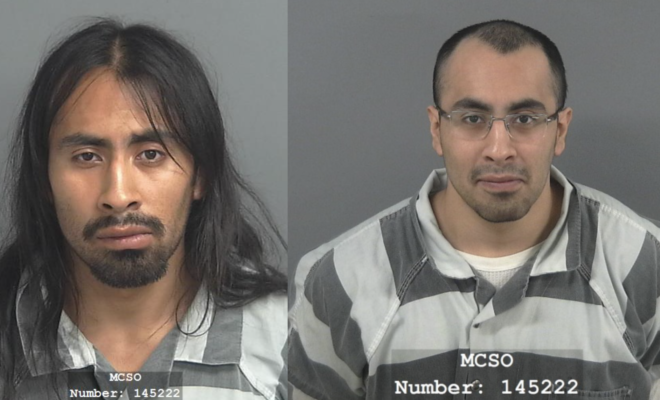 News
Woodlands Massage Therapist Sentenced to 18 Years in Prison for Sexual Assault of Client
By |
Conroe, Texas – On October 18, 2018, in the 9th District Court of Montgomery County, Texas, a jury found Mario Rubio (age 28, of Houston, Texas) guilty of Sexual Assault. On October 19, 2018, the jury sentenced him to 18 years in prison. Judge Phil Grant presided over the trial. Assistant District Attorneys Lisa Stewart and Brent Chapell represented the State of Texas.
Rubio's Sexual Assault trial began Monday, October 15, 2018. Sexual Assault is a second-degree felony carrying a punishment range of between 2 and 20 years in prison and up to a $10,000 fine. Rubio pleaded true to an enhancement paragraph alleging prior criminal history, making his range of punishment between 5 and 99 years or Life in prison and up to a $10,000 fine. However, because that enhancement involved a juvenile adjudication to prison, Rubio was eligible for probation from the jury.
On September 7, 2017, Montgomery County Sheriff's Office Deputies and Detectives responded to a call from the Massage Heights—Alden Bridge location in The Woodlands, Texas. The 49-year-old victim reported that Rubio, employed by the business as a Massage Therapist, digitally penetrated her at the end of the massage session without her consent. Detective Sergeant Kevin Williams and Detective Dana Smark interviewed the distraught victim who gave a detailed account of what happened during the massage. Rubio spoke with detectives at the scene and denied that anything out of the ordinary occurred during the massage. The victim had a sexual assault examination at Memorial Hermann Hospital in The Woodlands that same day.
At trial, the victim took the stand and faced Rubio.  The victim, a long-time client of the business, recalled the details of the sexual assault and how Rubio seemed to undrape her to expose her in a way that was unusual. At trial, Massage Heights—Alden Bridge representatives testified that in July of 2017, another customer made a complaint that Rubio had touched her inappropriately during a massage.  Rubio was given one hour of training on draping the clients and continued to work at the location. The jury heard from the client that first reported him in July of 2017, who detailed how Rubio exposed her more than other massage therapists and touched her genitals at the end of the massage session.
After hearing emotional testimony by the victim and considering all the evidence, the jury found Rubio guilty of Sexual Assault on Thursday, October 18, 2017. During the punishment phase of trial, the jury heard about the felony Theft conviction that increased Rubio's punishment range, multiple misdemeanor convictions for Burglary of a Motor Vehicle, Evading Arrest or Detention, and Criminal Trespass, as well as a felony charge for Aggravated Robbery with a Deadly Weapon. Rubio was given a six-year deferred probation for the Aggravated Robbery with a Deadly Weapon charge in Harris County, Texas, and after multiple violations of probation and two extensions, was early terminated in October of 2016. Rubio was licensed by the State of Texas as a Massage Therapist in March of 2017.
During closing arguments of the punishment phase, Prosecutor Brent Chapell urged the jury to reject the defense's request for probation: "He's asking for a second chance, but he's had that. He's also had a third, a fourth, a fifth, and a sixth. He's asking you for yet another chance, and it's time to put a stop to it."
Rubio will have to register as a sex offender for life.
Assistant District Attorney Lisa Stewart shared, "It's no small feat to testify in front of a jury of strangers and detail such an intimate violation. The courage of the victim in this case was awe-inspiring. We're grateful to the jury for delivering justice to the victims and helping protect our community."
Source: Kelly Blackburn, Assistant District Attorney, Chief – Trial Bureau, Montgomery County District Attorney's Office