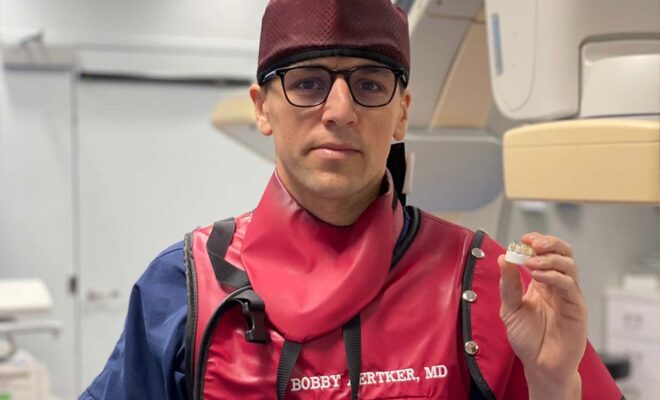 Health
Woodlands North Houston Heart Center Achieves Milestone of 100 TAVR Procedures
By |
THE WOODLANDS, TX – Robert Aertker, MD, performed the 100th transcatheter aortic valve replacement (TAVR) procedure this morning at St. Luke's Health—The Woodlands Hospital, a significant milestone for the medical community in North Houston. Dr. Aertker is an interventional cardiologist at Woodlands North Houston Heart Center.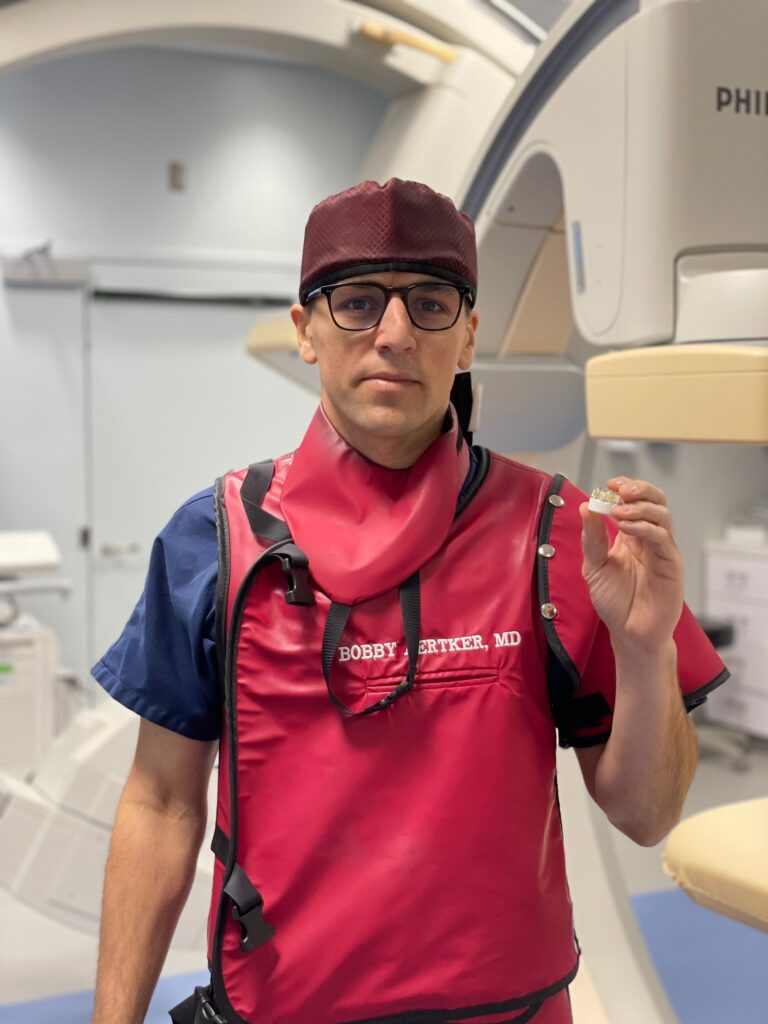 "Completing 100 TAVR procedures is an incredible achievement for Woodlands North Houston Heart Center," said Vincent Aquino, MD, interventional cardiologist and Chief of Cardiology at St. Luke's The Woodlands Hospital and an assistant professor at Baylor College of Medicine. "Dr. Aertker, Dr. Bruce Lachterman, Dr. Mark Mettauer, and the team are passionate about offering new hope to patients with aortic stenosis through TAVR. We are committed to offering patients the most advanced treatment option for valve replacement in a safe, compassionate environment at The Woodlands Hospital."
TAVR is a minimally invasive cardiac procedure for patients with aortic valve stenosis at low, intermediate or high risk for standard valve replacement surgery. In a traditional open-heart surgery, the old valve has to be removed and replaced. During a TAVR surgery, the old valve is pushed to the side when the new valve is inserted. TAVR patients typically go home the next day and experience minimal scarring.
The heart valve team treats the entire spectrum of patients from low to high-risk candidates and from different age groups, including patients older than 90 years. The team has also performed multiple "valve in valve" procedures to treat patients with failing surgical valves.
"We are very pleased with the growth of the valve program. Procedural volume is important to the success of the program, however what I am most proud of is our track record of quality outcomes," said Dr. Aertker, who is also an assistant professor at Baylor College of Medicine. "The most recent review of our outcome data shows outstanding clinical outcomes and safety. This is a reflection of choosing the right patients for the right therapy. We have put together a great team to ensure optimal outcomes for our patients."
Woodlands North Houston Heart Center has a long-standing history of providing the most advanced care to the local community. The group boasts a number of firsts in The Woodlands and North Houston area. A sampling of what the group has brought to the community to enhance patient care includes being the first to:
Perform percutaneous transluminal coronary angioplasty
Implant the Watchman FLX left atrial appendage occluder
Implant the Edwards Sapien 3 transcatheter aortic valve replacement
Implant the Micra AV leadless pacemaker
Perform an endovascular aortic aneurysm repair (EVAR)
Have a dedicated advanced heart failure specialist to care for the most complex heart failure patients, including patients with heart transplants and left ventricular assist devices (LVAD's)
The Woodlands North Houston Heart Center is affiliated with Baylor College of Medicine. Baylor boasts the highest National Institutes of Health (NIH) funding in Texas. This collaboration connects patients with the most advanced therapies and research available.
St. Luke's Health is a fully-integrated network that provides care to the communities in Greater Houston, East Texas, and the Brazos Valley through 16 acute care hospitals and over 270 access points including numerous urgent care centers, freestanding emergency departments, and clinics conveniently located across the region. With a team of 11,000 employees and caregivers and more than 5,000 physicians, St. Luke's Health is dedicated to a mission of enhancing community health through high-quality, cost-effective care. A joint venture with Baylor College of Medicine, St. Luke's Health operates Baylor St. Luke's Medical Center in the Texas Medical Center, a leading academic health center with quaternary care and advanced specialists. St. Luke's Health is part of CommonSpirit Health, a nonprofit, Catholic health system dedicated to advancing health for all people. CommonSpirit was created in February 2019 through the alignment of Catholic Health Initiatives and Dignity Health. Learn more at StLukesHealth.org.