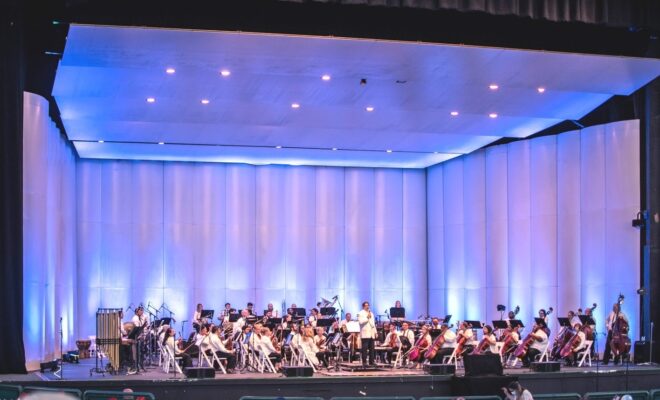 Art & Culture
Woodlands Symphony Opens Season 8
By |
THE WOODLANDS, TX – The Woodlands Symphony "has everything you need, satisfaction guaranteed" as they open Season 8 with a free fun filled family friendly concert at Rob Fleming Pavilion in Creekside Village on Saturday October 2nd. The Woodlands Symphony performs "All You Need Is Love," an evening of symphonic and authentic recreations of favorite Beatles songs with Beetle, Houston's #1 tribute band to the Fab Four. Experience music from Magical Mystery Tour, Sgt. Peppers, The White Album, and an exact reenactment of the second side of Abbey Road as the WSO and Beetle team up for a night of nonstop hits.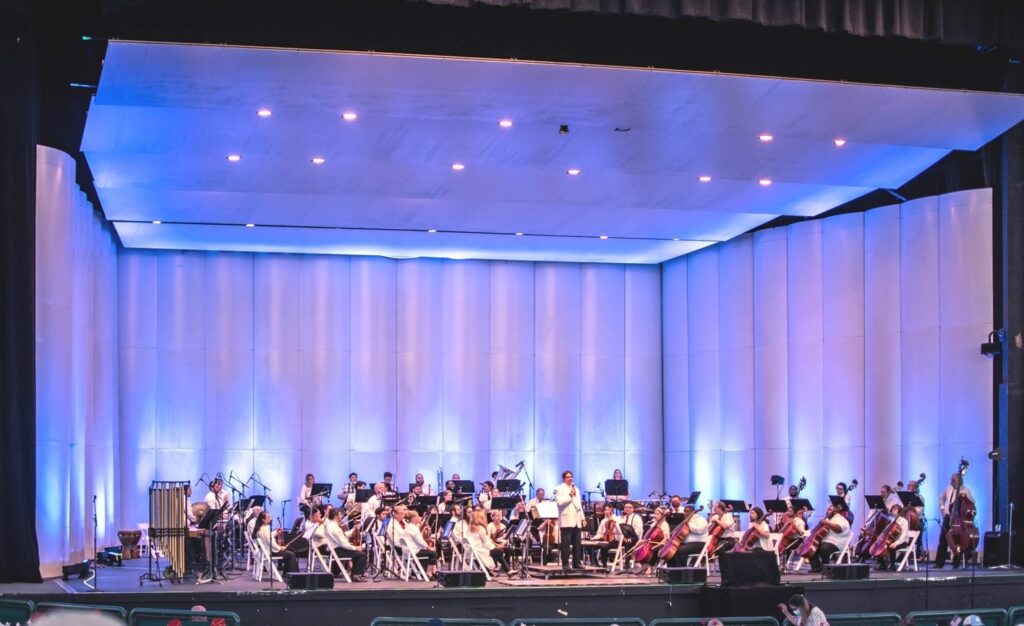 Music begins at 7:00 PM with gates opening at 6:00 PM. The park at Rob Fleming Pavilion allows bringing your own cooler, beverages (no bottles), snacks, blankets and chairs to spread out on the beautiful lawn that will comfortably accommodate up to 2,000 music enthusiasts. Come early and visit The Woodlands Symphony tent for pictures with your favorite Beatles members (life size cut-outs) and a huge Abbey Road banner for you to pose in front of.

To add to the festivities, The Woodlands Township Arts in the Park will host a best dressed Beatle/hippie contest starting at 6:30 PM with prizes for both adult and youth participants. At the end of the concert find out if you bought the winning raffle ticket for the Abby Road 6'x9′ backdrop or one of the four life size Beatles cut out figures.
The Woodlands Symphony will present a second free concert on Sunday, December 19th at The Woodlands First Baptist Church, "A Classic Christmas." Joined by The Woodlands Boys Choir, the orchestra and chorus will give away 1,000 free tickets throughout the community.
These two back-to-back free concerts, along with their last free event on July 3rd at The Woodlands Pavilion, have been possible thanks to The Woodlands Township, The Howard Hughes Corporation, Woodforest Band, Woodforest Wealth Strategies, David Wegandt Law Firm, Richmond Realty and the loyal individual supporters of the orchestra. Please consider assisting The Woodlands Symphony in presenting more of these fabulous free events and "pay it forward" at: paypal.me/WoodlandsSymphony.