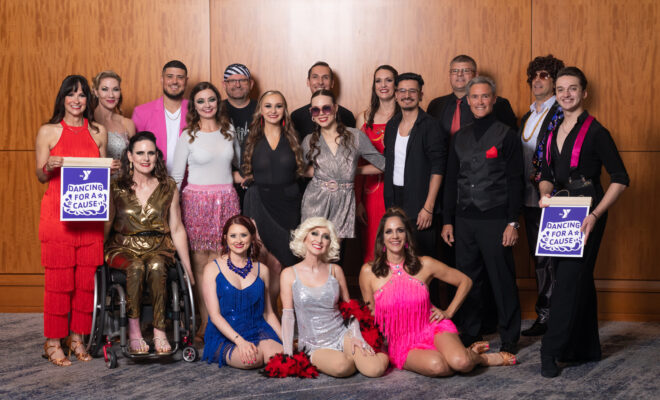 entertainment
YMCA Dancing with The Woodlands Stars 2023 Winners
By |
THE WOODLANDS, TX – After a three year hiatus due to the pandemic, the dance floor was again shining brightly as local community stars Danced for a CAUSE. The Woodlands Family YMCA is excited to announce that more than $68,000 was raised at the annual YMCA Dancing with The Woodlands Stars held at The Woodlands Waterway Marriott on April 28, along with many new friends for the Y.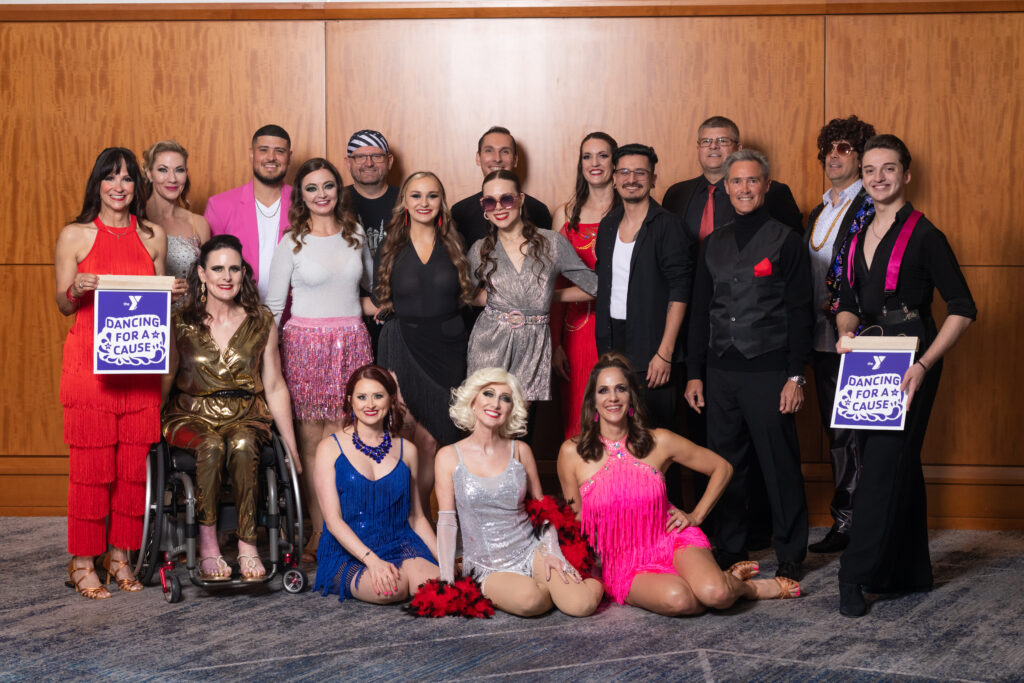 This annual event featured local leaders as the live dance entertainment. The Woodlands Fred Astaire Dance Studio partnered with the Y to provide the dance partners, lessons and choreography for the community stars.
Each year, volunteers take to the dance floor to compete for votes, shine the light on the Y's Cause and raise funds for The Woodlands Family YMCA. Every dollar raised from the purchase of tables, seats, auction items and votes goes to the YMCA Annual Be the Change Campaign, which makes community strengthening Y programs such as swim lessons, after school care and youth sports available to everyone regardless of age, income or background.
Over the past decade, more than ½ Million dollars has been raised, on this special night in April, to keep the YMCA's mission at work to serve the needs of the families living in the communities of Montgomery County and bring real change to issues affecting our neighbors. The Y is so much more than a Place . . . We are about PEOPLE and a PURPOSE with a commitment to HELP remove the limits, barriers and obstacles to Re-Imagine Opportunities . . . lessons, after school care and youth sports available to everyone regardless of age, income or background.
"Every dollar donated helps us keep the YMCA Available to All. Every dollar donated will help the YMCA serve an additional child and Multiply Our Impact in 2023 and make a real difference for people living in our community. Everyone, regardless of financial resources, should have access to the Y programs and services to help them reach their fullest potential," said Roxanne Davis, YMCA Community Liaison and event director. We are very excited by the success of our eighth annual YMCA Dancing with The Woodlands Stars and extremely grateful to all of our sponsors, patrons, and the generous community stars who stepped into the spotlight to make this fun and cause-driven event possible."
The dancers who raised the most funds, Dancing for a CAUSE and took home top honors were:
First Place Overall Winner: Dr. Lucian Rivela and dance partner Olga Kobleva
Runner Up: Victoria Ginavan and dance partner Peyton Clark
Honorable Mention: Zak Galindo and dance partner Olga Kobleva
The esteemed panel of judges featured Judy Olson, Miguel Lopez and Roderick Crawford who selected the winners in the following categories.
Best Use Of Music: Shane Wise and partner Peyton Clark
Super Showmanship Award: Mandi Brown and partner Jesus Cortez
Crowd Pleaser: Jenny Bailey and partner Jesus Cortez
Best Costume: Will Warren and partner Olga Kobleva
Judges Award: Scott Harper and partner Peyton Clark
Most Enthusiastic: Heather Lozada and partner Peyton Clark
Most Entertaining: Missy Flanagan and partner Jesus Cortez
Most Creative: Jessica Ludvigsen and partner Ben Seifert
Best Choreography: Dr. Lisa Serice and partner Olga Kobleva
Best Overall Technique: Haley Garcia and partner Ben Seifert
Other highlights included an encore performance and video from YMCA Bright Life Adaptive Needs Group and a special performance featuring The YMCA Sassy Seniors.
Together we Strengthen Community. Our generous Sponsors for the event included Rivela Plastic Surgery Center as the Presenting Sponsor; Galindo Barber and Coffee Shop as Video Sponsor; St. Luke's Health The Woodlands, Chesmar Homes and Texas Children's Hospital The Woodlands as Galaxy Sponsors. The Star Sponsors included Blanton Advisors, Quadvest and BroadAcre.
Thank you to our esteemed emcees Barry Blanton and Zach Richmond and to our live auctioneer, Bruce Bramlett. A special thank you to our Community Partners for their support: The Woodlands Waterway Marriott, The Fred Astaire Dance Studio in The Woodlands, Battleship Texas Foundation, Andy Audio and Bella Media.
To learn more about the YMCA Annual Be the Change Campaign, which ensures that everyone, regardless of age, income or background has the opportunity to learn, grow and thrive at the Y, visit ymcahouston.org.
If you are interested in sponsor opportunities or dancing as a community star at The 9th Annual YMCA Dancing with The Woodland Stars 2024 event contact Roxanne Davis, rdavis@ymcahouston.org or 281-681-6730.