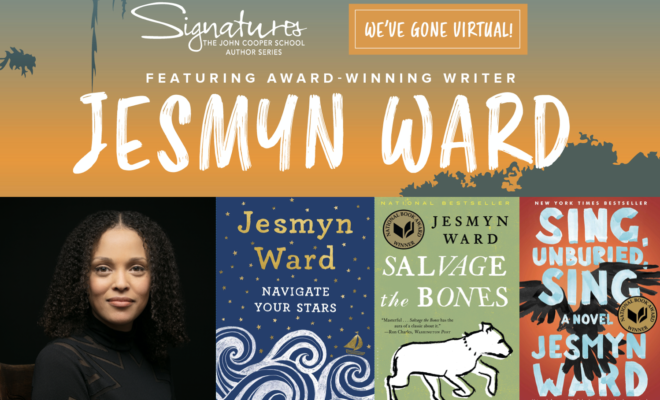 Events
16th Annual Signatures Author Series going Virtual on December 4
The John Cooper School Fine Arts Council has announced that the 16th Annual Signatures Author Series will be a virtual experience on December 4, featuring international bestselling author Jesmyn Ward.
"We feel that a completely virtual experience is the best approach for this year's event, and we are very excited about the opportunities that going online will provide," said Signatures Co-chair Lisa Hollingsworth. The 2020 virtual event also features a raffle drawing and new virtual sponsorship opportunities. A VIP Meet and Greet will be held for major sponsors and their guests prior to the keynote presentation at noon, and every guest will receive a signed book
"The Signatures series is always a highly anticipated event and now that we've gone virtual, guests can attend from their own home," said Co-chair Malin Melin. "We are very pleased to be able to expand the capabilities for people to hear Ms. Ward, whose poetic style of writing illuminates tales of hope and struggle."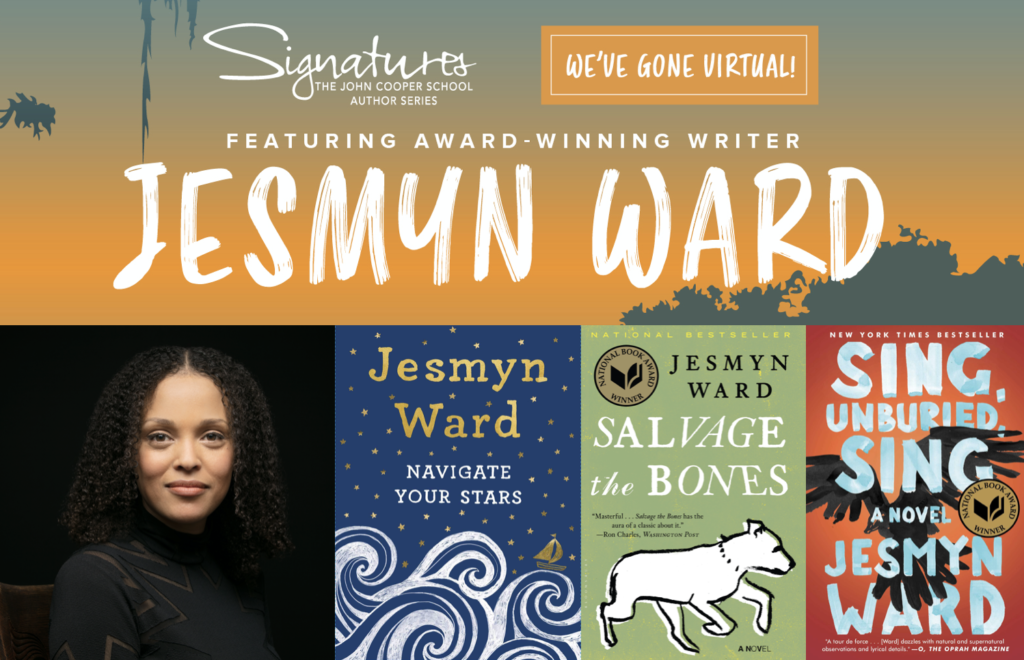 Ward has received two National Book Awards for novels that are set on the Gulf Coast. Salvage the Bones is a personal story of how one family endured Hurricane Katrina and Sing, Unburied, Sing gives an intimate portrait of three generations of a family in an epic tale.
Ward received her MFA from The University of Michigan and is currently a professor of creative writing at Tulane University. Her most recent book, Navigate Your Stars, is an uplifting book based on the 2018 Commencement speech she gave at Tulane about the value of hard work, perseverance and the importance of respect for oneself and for others. Ward is also the editor of a critically acclaimed anthology, has authored a memoir and is currently working on two new novels that are set in the south.
As is tradition, a portion of the proceeds from the 2020 event will go to a local charitable organization. "This is going to be a fascinating way to hold our annual literary event and we are very excited to offer an enhanced and unique experience this year," said Cooper's Director of Advancement Troye Skipworth.
For information log on to www.johncooper.org/signatures or call the Advancement Office at 281-367-0900 ext. 2441.
Source: The John Cooper School