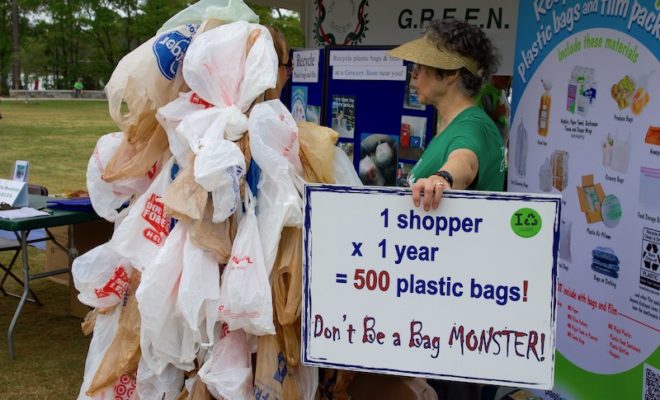 Events
Residents join together for community-wide Clean up and Celebration
By |
On Saturday, March 24, 2018, residents joined together for the 8th annual community wide stewardship project, called the Earth Day GreenUp, for The Woodlands Township.
The morning was an opportunity to connect with neighbors and the outdoors by joining or leading a cleanup crew bagging trash from the streets, pathways and streams. Annually, volunteers remove the equivalent of 4500 pounds or 76 of 96-gallon trash carts.
Volunteers checked-in starting at 8 a.m. at a designated village park before picking up supplies and receive a map to their designated cleanup site.
After the GreenUp clean up, volunteers and the community enjoyed a celebration at Northshore Park from 11 a.m. to 1:30 p.m. The party feature eco booths, kids' activities, free face painting, and live music by the Buck Yeager Band. Volunteers also received a free t-shirt and slice of pizza for being a GreenUp volunteer.
View the LIVE broadcast by Hello Woodlands at the celebration:
View photos from the event on the Hello Woodlands Facebook page!
Earth Day GreenUp is presented by The Woodlands Township Environmental Services Department. For more information, please visit www.thewoodlandstownship-tx.gov/Environment or call 281-210-3800. Learn more about the Earth Day GreenUp event that was held on Saturday, March 24 at https://bit.ly/EarthDayGreenUp