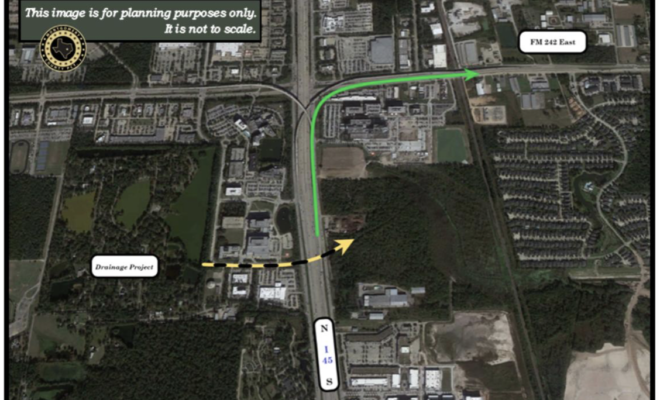 News
I-45/242 East Flyover Connection Construction to Begin
By |
MAGNOLIA, TX – Commuters traveling east from I-45 to FM 242 will have an opportunity to bypass the traffic lights and congestion that occurs in this area with a planned direct connect. The non-tolled flyover has begun its preconstruction phase with the approval from Montgomery County Commissioners Court and discussions with an appointed engineering firm.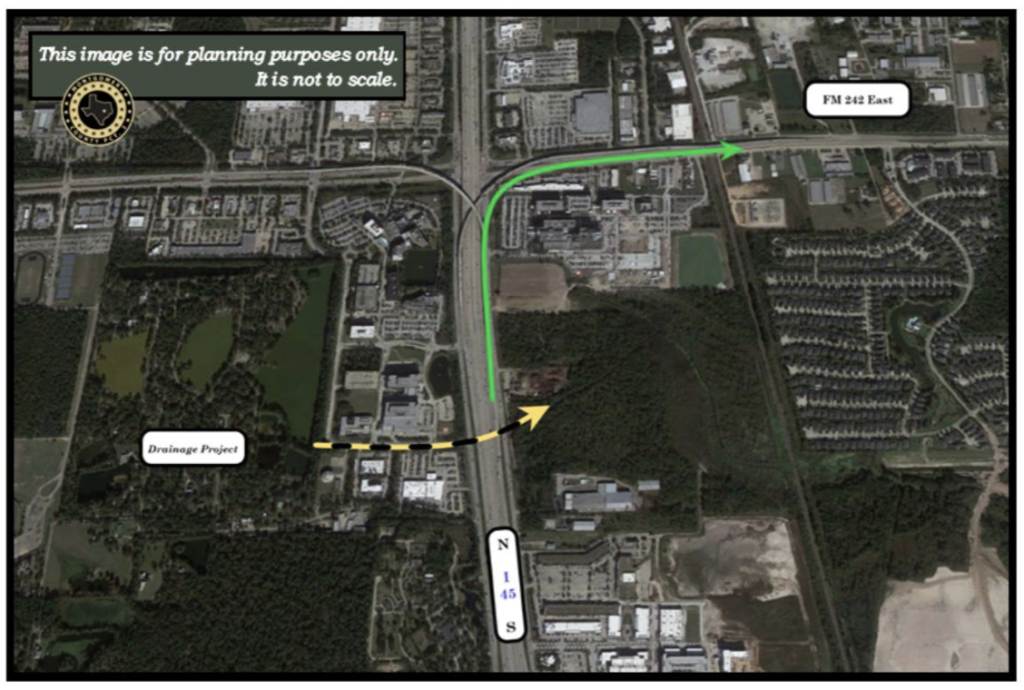 The new flyover will be using the same approach as the current FM 242 flyover, with an added new flyover lane heading east on FM 242. The commuter will have the opportunity to maintain highway speed and merge into the flow of FM 242 traffic, well past the traffic lights and congestion that congregate in this area, which is bordered by multiple medical facilities, businesses, schools and neighborhoods.
"Overall, with the development of the FM 242 east bound direct connect, and the current west direct connect, both of which are non-tolled passages, the expectation is that this will bring relief to the traffic snarls that occur in this area and allow for all vehicles that need quicker access to reach the area hospitals a better chance at saving time to save lives as well as other emergencies," shared Precinct 2 Commissioner Charlie Riley.
"At the same time of the development of the FM 242 east bound direct connect, we will also be addressing a drainage issue that needs attention to provide relief in the area west of St. Luke's Way. The goal will be to give the water a place to flow other than onto the street surface," continued Commissioner Riley. "This had become a safety concern and I'm finding a solution that will alleviate this problem. The healthcare workers, patients and all vehicles that use this area will have a clear road for travel while the drainage of the pond overflow will pass under this area, from west to east, and the water will continue away from the roads and into creeks and ponds that have more greenspace."
These projects will be funded in conjunction with financial support from HGAC. Total expected cost is $30 million. The project timeline is anticipated to take 2 years to complete both the road construction and the drainage work.