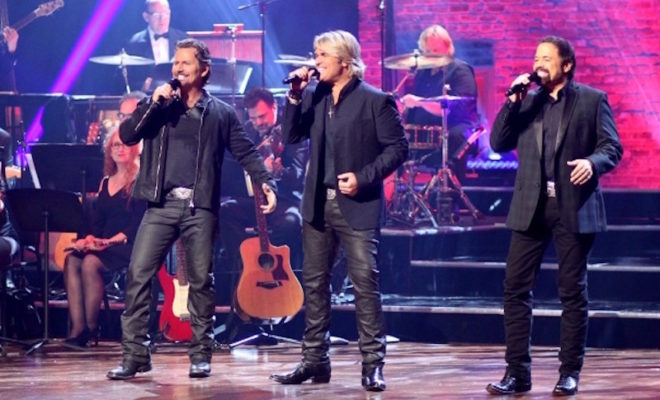 Art & Culture
2nd Annual Rising Stars and Legends of Texas begins March 4
By |
Conroe, TX – The Greater Conroe Arts Alliance (GCAA) presents the 2nd Annual Rising Stars and Legends of Texas in various venues in Downtown Conroe March 4th through March 10th. The event allows GCAA arts organizations the opportunity to perform or present their celebrated uniquely Texan fine art, playwright, songwriter, composer, poet, author, or theatrical presentation to the public in one week.
The Greater Conroe Arts Alliance represents 15 non- profit organizations in the Conroe area. Christian Youth Theatre, Conroe Art League, Conroe Live, Conroe Symphony Orchestra, Crighton Theatre Foundation, Friends of the Flag Foundation, Heritage Museum of Montgomery County, Jazz Connection, Montgomery County Choral Society, Montgomery County Literary Arts Council, Montgomery County Performing Arts Society, Players Theatre Company, Stage Right, The Woodlands Show Chorus, and the Young Texas Artists Music Competition.
Opening performance to kick off RSTL will be a Sunday March 4th matinee performance and feature the 3-time Emmy Award winning "The Texas Tenors" accompanied by members of the Conroe Symphony Orchestra presented by the Montgomery County Performing Arts Society (MCPAS) in partnership with Conroe Live and Crighton Theatre Foundation. The Texas Tenors Symphonic Tour includes music from their new Billboard #1 album "Rise" and selections from their hit PBS special. Singing their repertoire of inspirational original songs by John Denver, The Righteous Brothers, and Puccini, this will be a one of a kind event in Conroe. Get tickets at CrightonTheatre.org.
"MCPAS has been influential presenting many renowned musical artists to Montgomery County for nearly 40 years and we are proud to offer our final tribute to the community with both the Texas Tenors Sunday, March 4th and Cecil Shaw on March 7th", said BJ Ordner, President of MCPAS. "Our mission is to present professional entertainment for the enrichment of the community. Rising Stars and Legends of Texas is our final curtain call".
Events are free to the public with the exception of the Texas Tenors, March 4 and the YTA Music Competition Final March 10. View the schedule of events from March 4 through March 10, 2018 at www.greaterconroeartsalliance.com for most up to date information.
The Conroe Art League also has an International Art Show throughout the week Tuesday, March 6 through Saturday, March 10 at the Madeley Art Gallery.
"Conroe is a unique City with a vibrant Arts Community representing the Cultural, Visual, Performing, and Literary Arts with outstanding amazing talent in each organization", said Annette Spikes, President of the GCAA. "With the Rising Stars & Legends of Texas week long event the GCAA will introduce and celebrate local art organizations and Texas Fine Art. We want our community to celebrate the arts with us during the week of March 4-10."
Learn more about Greater Conroe Arts Alliance by visiting their website at www.GreaterConroeArtsAlliance.com or follow them on Facebook at www.Facebook.com/Greater-Conroe-Arts-Alliance.