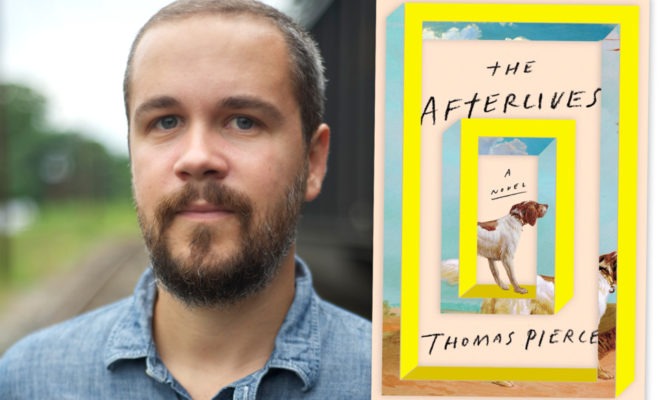 Events
Award-Winning Author Thomas Pierce reading and book signing
THE WOODLANDS, TX – The English Department and the Parents' Forum of The John Cooper School are hosting award-winning author Thomas Pierce at 7 p.m. on campus on Thursday, March 1 in the Ramirez Lecture Hall. A recipient of the "5 Under 35" Award from the National Book Foundation, Pierce will read selections from his debut novel, The Afterlives. A recent feature in The New York Times has called his novel "warm and inventive," and went on to state that "Pierce is brilliant at painting an entire life – encompassing passion, missed opportunities, tragedy – in a few pages."
National Public Radio (NPR) called Pierce "an endlessly incisive and engaging writer" and The Oxford American described his short story collection, Hall of Small Mammals, as "a reminder of what a single short story can do."
Pierce's stories have appeared in The New Yorker, The Atlantic, The Oxford American and Zoetrope. He has reported for NPR and National Geographic Magazine and he currently teaches at The University of Virginia, where he graduated from with an M.F.A. as a Poe/Faulkner Fellow.
On March 2, the author will provide insight in a moderated Q&A format at an assembly for all Upper School students and will join classroom discussions.
"Our English classes are reading selections for Pierce's fiction in anticipation of this event, and we look forward to our students having the chance to interact directly with Mr. Pierce to discuss his work and writing process," said Head of Upper School Steve Popp.
Limited seating is available for this evening event. Click here to reserve a seat.
Established in 1988, The John Cooper School is an independent, college preparatory school for students in Pre-K through Grade 12. Learn more at www.johncooper.org