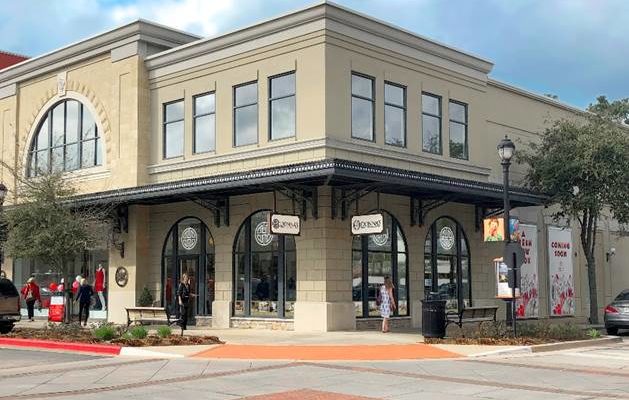 Lifestyle
Donna's Home Furnishings Pop Up at Market Street
By |
THE WOODLANDS, TEXAS — Shoppers ambling through Market Street will now have the chance to stroll through an inspirational furniture and home accessory showroom by Donna's Home Furnishings—an established retailer headquartered in Conroe.
The festivities begin on Friday February 23 when doors open at 10:00 a.m. Owner Donna Dorrell and her staff will be warmly greeting individuals interested in browsing the store. In addition, mimosas will be served in appreciation for stopping by.
Consumers can expect to see a healthy sampling of what is offered at the flagship store in Conroe. Bright creative displays are featured throughout the store through designed vignettes of living spaces—bedrooms, dining areas, and living rooms. Combined with lighting, rugs, floral, and unique pieces, the company showcases new ideas with a fresh perspective.
"The personality of the store is warm and welcoming—it's not a pressure sell environment," shares Donna. "It's very important to us that we listen to your needs and ideas. We want to achieve your goals, not ours. When you visit us we want you to have an enjoyable experience and know you've seen something new."
The new Market Street showroom will highlight many pieces that shoppers can purchase and easily carry with them. In addition, delivery with glove service is accommodated for larger items.
Donna is not a stranger to beautifying spaces. With almost two decades of talent in the industry, she is known for her integrity, as well as her relaxed, engaging vibe and insightful expertise—which is why clients from The Woodlands, Spring and Conroe areas, and as far away as Sugar Land and Rockport, have come to rely on her skill more than once.
Donna knows her customers have a variety of discerning styles from traditional to contemporary, as well as transitional. She states that many times a client has an heirloom or family piece handed down through their family and seeks advice on how to combine it with new styles or pieces.
"We attract clients that keep traditional pieces who don't want to part with them and offer ideas on how to freshen their space with good design and color. This results in an eclectic and timeless look," Donna says. "We're always on trend and are careful to recommend pieces that have a shelf life so you can enjoy them for years to come."
With solid relationships with 75 vendors, most upholstery is 'Made in America' with 8 way hand tied construction. Donna says she chooses quality with good frames and good fabrication.
Occupying the space of a former boutique, Donna's showroom is located at 9595 Six Pines Drive, Suite 605, conveniently located at the East end after rounding the second cross street to the right after entry off Six Pines. "We're your neighbors and look forward to meeting you!"
Donna's Home Furnishings was founded in 2012 as an extension of almost two decades within the interior design industry. The flagship store is located at 5629 W. Davis Street in Conroe, north of The Woodlands, off Highway 105. Their core business caters to any individual needing new furniture, accessories, lighting, rugs, floral, and expert design consultations. For more information visit the website at dhfonline.com or call 936-828-3788.
Source: Michele Caldwell