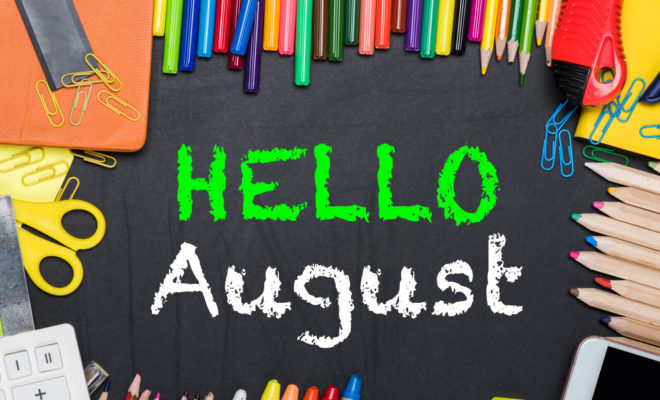 Calendar
31 Things To Do in August
By |
Hello Woodlands's "31 Things To Do" monthly guide highlights events, activities, and things to do this August in The Woodlands and Montgomery County area PLUS ways to give back and support local. Be sure to check back on Hello Woodlands for updates and events!
Please contact the Hello Woodlands team to share information about events, activities, and what's happening in the Montgomery County area by emailing info@hellowoodlands.com.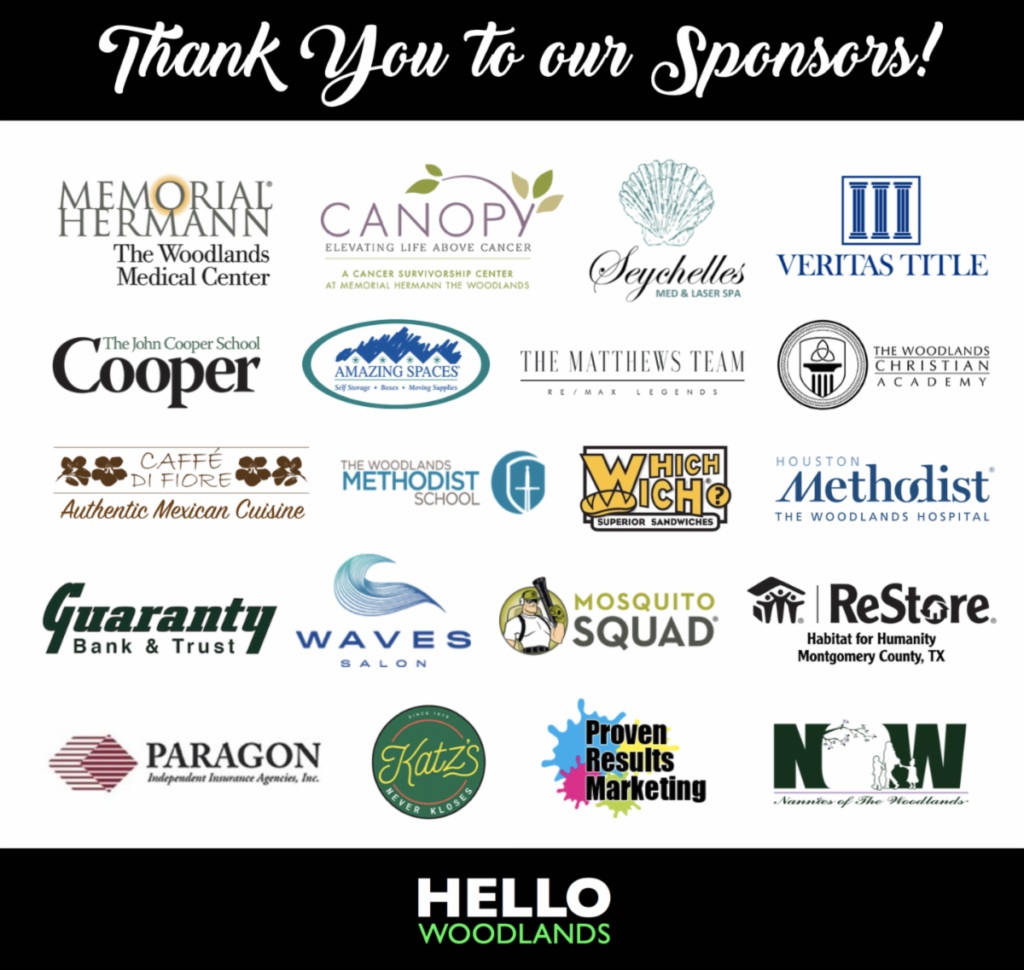 AUGUST 2021
FEATURED EVENTS
*Please note that events, programs and details are subject to change due to the current environment and regulations, orders and recommendations due to COVID-19.
August 27 – Giving Goes Glam – Join us on Friday, August 27 at The Woodlands Waterway Marriott Hotel & Convention Center – doors open at 10:30 a.m. The proceeds from Giving Goes Glam, a fashion show and luncheon event, support the mission of Interfaith of The Woodlands and Junior League of The Woodlands, benefiting thousands of individuals, families and community programs throughout South Montgomery and North Harris Counties. Purchase your ticket today at GivingGoesGlam.org.
August 28 – Montgomery County CycleNation – American Stroke Association, a division of the American Heart Association, is hosting their first ever CycleNation event in The Woodlands on Saturday, August 28 at 9am – 3pm at VillaSport Athletic Club and Spa. CycleNation is a high-energy, team relay-style stationary cycling event raising lifesaving funds for stroke and heart disease and encouraging physical activity for better brain health. Teams of 4-6 members will ride relay style with each team member getting to experience the Les Mills The Trip, a unique ride in a digitally-created world! Learn more and sign up at CycleNation.org/MontgomeryCounty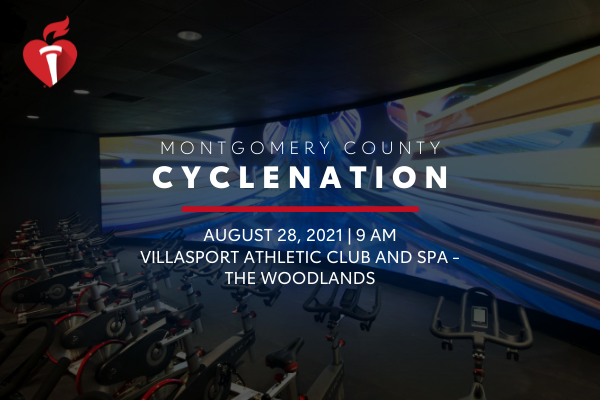 August – Classes and Programs at Canopy Cancer Survivorship Center – Canopy is open for classes and programs! Canopy is a cancer survivorship on the campus of Memorial Hermann The Woodlands. Canopy is open to men and women, no matter where you were treated, and for any kind of cancer. If your life has been impacted, whether you were the patient or the caregiver, you have a safe haven at Canopy. Learn More
THINGS TO DO
*Please note that events, programs and details are subject to change due to the current environment and regulations, orders and recommendations due to COVID-19.
Anytime – Volunteer, Make a Donation, or Get Involved in a Local Nonprofit Organization! – Learn more about nonprofit organizations in Montgomery County by watching our "Nonprofit of the Month" video interviews here.
Thursday–Sunday – Local Farmer's Markets – Visit a local farmer's market in Montgomery County! Learn more about The Woodlands Farmer's Market, Montgomery Sip-and-Stroll Farmer's Market, Isaac Conroe Farmer's Market, Tomball Farmer's Market, Auburn Lakes Artisan Market, Main Street Market, Shenandoah Farmers Market, and more on the Hello Woodlands Calendar. Learn more
August 1-31 – Montgomery County Food Bank Mobile Markets – Mobile Markets are temporary drive thru distribution centers where pre-packaged bags of groceries will be provided to Montgomery County residents in need, while supplies last. Residents can drive up to the Mobile Market, stay in their car, and MCFB's partner agencies and trained volunteers will load the groceries safely into their car. Learn more
August 1-21 – Summer Exhibition at the Pearl Fincher Museum – The Pearl's summer exhibition, The Chaney Family: A Contemporary Art Collection is open to the public through Saturday, August 21. With colorful, engaging works from more than 30 artists—including sculptures, installation art, paintings and photography—it's the perfect outing for individuals and families alike. Museum hours are 10 a.m. to 5 p.m. Tuesday through Saturday, and admission is free. Learn more
August 1 – Cars and Coffee for a Cause – Those who like their morning coffee with a side of fast cars will be pleased to know that The Woodlands Car Club is bringing its monthly Cars & Coffee for a Cause back to Market Street the first Sunday of each month starting at 7 a.m. Learn more
August 4 – Youth Beginner Kayak Training – Youth paddlers can learn the basics of handling a kayak, paddle strokes, and other know-before-you-go information at Burroughs Park. Paddlers will have practice time on the water! Single-person kayaks, paddles, and personal flotation devices are provided. Ages 10 – 17. Learn more
August 5 – Art Exhibit Reception with Artist Veronica Dyer – Visit Glade Gallery for an artist reception for the Art Exhibit "Bold Connections," an exhibition of abstract paintings and sculptures by artist Veronica Dyer curated by Annette Palmer, Thursday, August 5 starting at 6:30 p.m. The exhibit will be on display in July and August. Learn more
August 5 – First Thursday Free Concert Series – Come out and relax to a variety of bands playing in the First Thursday free concert series at Heritage Park. Bring your chairs and blankets. Food trucks onsite. Food and beverages may be brought in. No glass containers. Band will start at 7:00 p.m. Come early and check out the Conroe Market from 6-8:30pm. Learn more
August 5 & 12 – Rock the Row Summer Series – Rock the Row is a free, family-friendly event that features local and regional bands playing a variety of favorites from classic rock and pop to country each Thursday evening from 7 to 9 p.m. in Hughes Landing. Learn more
August 7 – Shake Your Summer Sillies Out with CARS – Shake Your Summer Sillies Out with CARS to celebrate the end of summer and ushering in the new school year at The Woodlands Children's Museum on Saturday, August 7 from 10 a.m. to 12 p.m. Learn more
August 12 – National Night Out 1st Responders Blood Drive – The Woodlands Township Neighborhood Watch will conduct a blood drive to honor our first responders. Donate blood and receive a free t-shirt while supplies last, from 10 a.m. to 2:30 p.m., Friday, August 13 at The Woodlands Township office located at 2801 Technology Forest Blvd, The Woodlands. Cupcakes will be served. Learn more
August 13 – Artreach for Freedom "I Have A Name" Gala – Join Hands of Justice for the 3rd annual Artreach for Freedom Gala on Friday, August 13 at 6 p.m. at the WoodsEdge Community Church. It will be an amazing night of art, photography, film, music and dance surrounding and supporting Anti-trafficking efforts and Survivors in our community. Hear Survivors stories of redemption and hope. Put a face and a name to these stories. Learn how you can help change the life of a Survivor and support Hands of Justice at the same time. Learn more
August 13 & 14 – Candlelight: Songs from Magical Movie Soundtrack – Relive your favorite movie moments like never before on Saturday, August 14 starting at 6:30 p.m. Listen to the most well-known and well-loved songs of all time performed live at the breathtaking concert bathed in candlelight at the Glade Arts Foundation. Learn more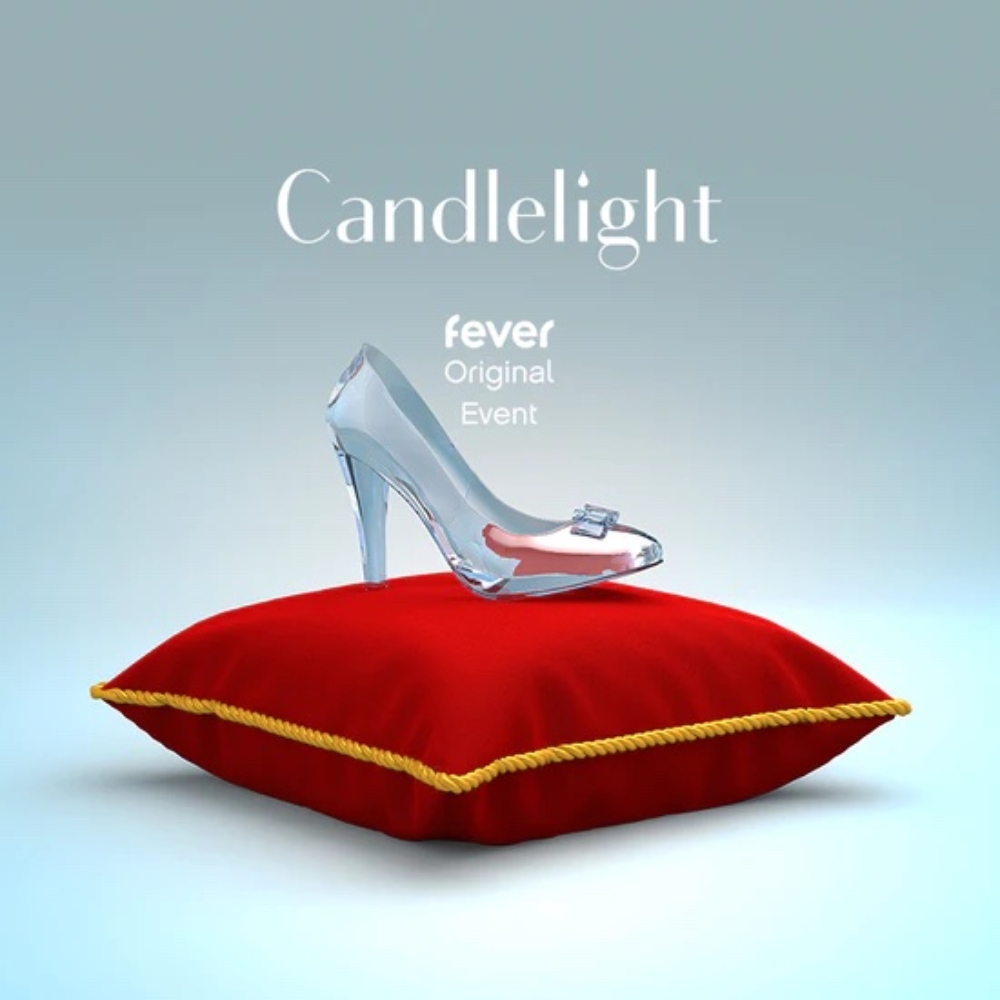 August 14 – 2nd Saturday at the Depot – Join the Tomball Depot for a free socially-distanced movie in the park starting at 8 p.m. Bring your snacks & lawn chairs and get ready to watch Sonic the Hedgehog. Learn more
August 18 – EfTA's Annual Trivia Night – Education for Tomorrow Alliance (EfTA) will offer the Ninth Annual Trivia Night on Wednesday, August 18 starting at 7 p.m. at Dosey Doe in The Woodlands. Join us for an evening of brain-busting fun and friendly competition where guests will be challenged with trivia ranging from geography to pop culture. Learn more
August 19 – Car Seat Safety Check – Make an appointment for a free car seat safety check on August 19 at the Spring Fire Department. Station 78. It's best to bring your children to ensure the seats are appropriate and fit them properly. The inspectors take about 30 minutes teaching parents how to install their children's car seat correctly. Learn more
August 19 – Collaborative Culinary Experience at Glade – Glade Arts Foundation is collaborating with the Executive Chef Clarence Alexander from Kirby's Steakhouse The Woodlands to curate a five course pre fixe dinner paired with the Award Winning wines by David Phinney from California and France. Limited seating engagement. For reservations call 832-557-8781 or email contact@gladeartsfoundation.org. Learn more
August 20 – Family Movie Night on the Plaza – Family Movie Night brings classics blockbusters back to the CityPlace Springwoods Village Plaza. It's a throwback to summers on the baseball diamond with coming-of-age tale The Sandlot on Friday, August 20 starting at 8 p.m. Learn more
August 21 – Platinum Wine Vault Luxury Tasting – If you are a serious collector or serious about tasting some of the worlds must coveted and award-winning wines, then join Wine & Food Week on Friday, August 21 starting at 6 p.m. The Platinum Wine Vault Collector's Tasting at Bayway Cadillac of The Woodlands is where you'll find a curated selection of 60 amazing wines, premium food selections from top culinary talent and some of the most knowledgeable experts in the world of wine. Learn more
August 21 – Annual Chairman's Ball – The Woodlands Area Chamber of Commerce will host the 43rd Annual Chairman's Ball "A Night in Napa" on Saturday, August 21 at The Woodlands Waterway Marriott Hotel & Convention Center. Socialize, Sip, and Celebrate as we honor the accomplishments of Board Chairman Linda Nelson of Memorial Hermann The Woodlands Medical Center and past Chairman Jeff Garrett of Chevron Phillips Chemical Company LP. Learn more
August 26 – Tomball Innovation Lab Virtual Tour and Info Session – Everyone 50 and older is invited to enjoy an afternoon of exhilarating knowledge with your local library! This virtual program provides an in-depth learning experience on different topics led by library staff. A docent from LSC-Tomball Community Library will present the information and be available to answer questions. Don't miss this unique virtual experience that can be enjoyed from your home on August 26 at 1 p.m. Learn more
August 26 – Afternoon Canoeing – Enjoy an afternoon of leisurely paddling on the pond at Burroughs. Paddle partners must live within the same household. Two paddlers allowed per canoe. Equipment is provided and will be disinfected, but participants are encouraged to bring their own U.S. Coast Guard approved personal flotation device if possible. One adult per child (10 and under) required to canoe. Learn more
August 28 & 29 – Montgomery County Home & Outdoor Living Show – The Montgomery County Home and Outdoor Living Show will be held at the Lone Star Convention and Expo Center on Saturday, August 28 and Sunday, August 29. The show can help you find the right professionals for any type of DIY or home improvement project you have. Learn more
August 28 – Night of Hope – Night of Hope Gala will be held on Saturday, August at The Woodlands Resort to support Love Fosters Hope for children and teens in foster care. Love Fosters Hope is a non-profit 501(c)(3) organization that brings hope, healing and a bright future to children and teens in foster care who have been abused, abandoned and neglected. Learn more
August 28 – YES to YOUTH Gala – This year's annual YES to YOUTH Gala to be held on August 28 at The Woodlands Waterway Marriott. Despite the pandemic, plans are on track for the BridgeWay Shelter capacity to expand from 15 beds to 30 beds this year. YES to YOUTH's commitment is to provide crisis intervention, counseling services, suicide prevention, and shelter at no cost to clients, because the ability to pay should never be a barrier to a child or family seeking help. Learn more
August 28 – Dress White Party – Have fun dancing to the music at the Dress White Party at the Sleepy Hollow Multipurpose Building on August 28 at 8 p.m. to benefit Children's Books on Wheels and the "Seeds to Grow" Literacy program. Learn more
August 31 – International Overdose Awareness Day – Mosaics of Mercy is partnering with a local group that is hosting an International Overdose Awareness Day (IOAD) event on Tuesday, August 31 at 5:30 p.m. at Stonebridge Church in The Woodlands. With overdose deaths continuing to rise, we encourage everyone to come to listen to the speakers, get information on local resources, and receive Narcan training. Learn more
GIVE BACK
Due to the current COVID-19 pandemic, nonprofits are in need now more than ever. Organizations are working hard to maintain the quality of care they have always provided to our community.
Hello Woodlands' ongoing series "Nonprofit of the Month," featuring Randy Lovelace of Paragon Independent Insurance Agencies, spotlights several of these nonprofits. Learn more about the nonprofits' missions and meet the people behind them here.
Learn more about the Hello Woodlands Nonprofit of the Month, Sleep in Heavenly Peace, and watch our video interview here.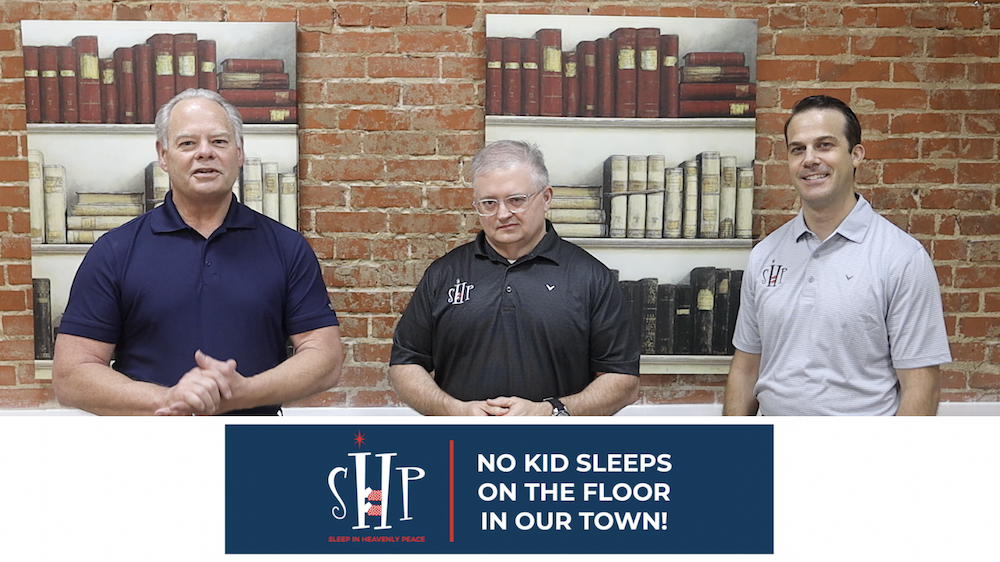 Visit our online calendar, subscribe to our Email Newsletter, follow us on social media at @HelloWoodlands, and check back for a list of 31 Things To Do in September 2021!
Contact us at info@hellowoodlands.com to tell us about updated events and more ways we can share about helping our community, supporting local, and things to do in The Woodlands and Montgomery County.
Thank you for your support!