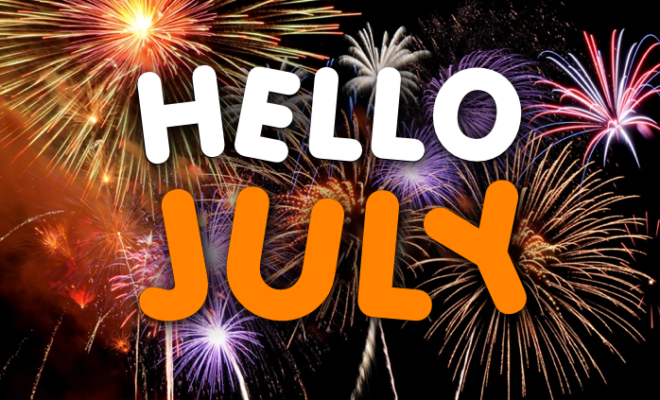 Calendar
31 Things To Do in July
By |
Hello Woodlands's "31 Things To Do" monthly guide highlights events, activities, and things to do this July in The Woodlands and Montgomery County area PLUS ways to give back and support local. Be sure to check back on Hello Woodlands for updates and events!
If there is any opportunity for the Hello Woodlands team to help communicate news, important updates, and/or highlight a story or need, please let us know by emailing info@hellowoodlands.com.
JULY 2021
FEATURED EVENTS
*Please note that events, programs and details are subject to change due to the current environment and regulations, orders and recommendations due to COVID-19.
July 3 – "Stars and Stripes – A Salute to Service" at the Pavilion– Kick off America's birthday celebration and pay homage to our local service heroes at Stars at Night – A Salute to Service. The Pavilion welcomes The Woodlands Symphony Orchestra to the Main Stage, Saturday, July 3 at 8 p.m and sponsored by Howard Hughes Corporation and Woodforest National Bank. This free Independence Eve pops spectacular features the Woodlands Symphony in a selection of patriotic favorites led by Artistic Director, Darryl Bayer. The event will also recognize service stars (teachers, first responders, medical teams and front line workers) during the pandemic. Tickets are not required for this event. Gates open at 6:30 p.m. Learn more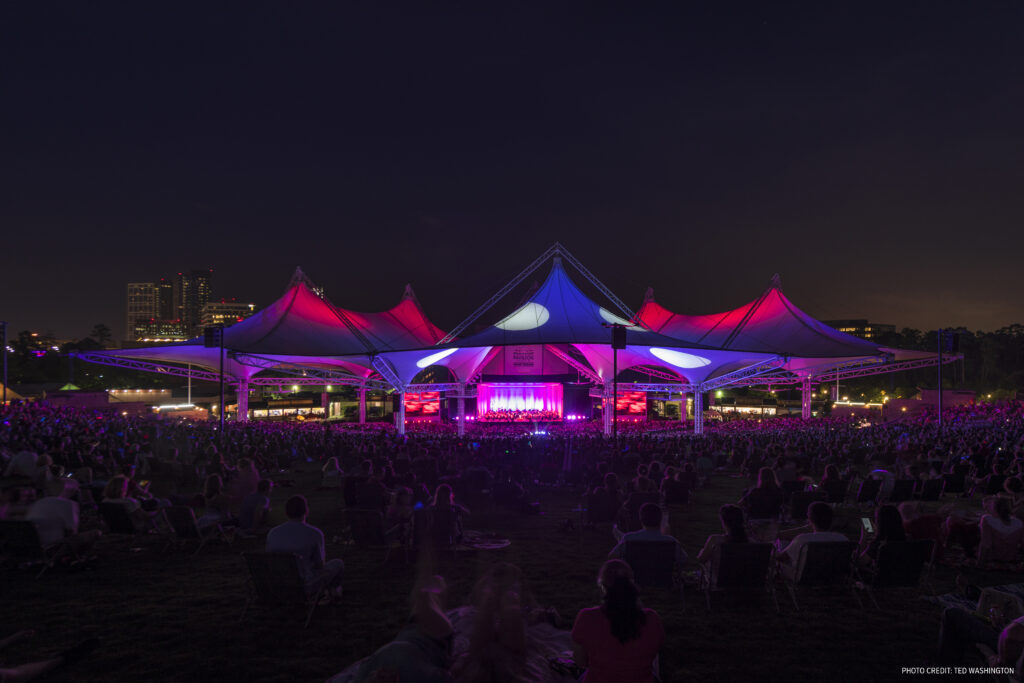 July 17 – 18th Annual Woodlands Family YMCA Kids Triathlon – Annually, hundreds of children experience the challenge and fun of friendly athletic competition as they run, swim and bike to the finish line of the YMCA Kids Triathlon. The Kids Triathlon, presented by Texas Children's Hospital The Woodlands, benefits the YMCA Annual Campaign, which ensures everyone, regardless of age, income or background has the opportunity to learn, grow and thrive at the Y. The event is designed for ages 6 – 12, age on race day, July 17, 2021, for all skill levels. All children must be able to swim several laps of the pool, unassisted. For safety reasons, all athletes are required to wear a bike helmet. Early Bird Registration Fee is $35. Early Bird Registration Deadline is June 17. Register Today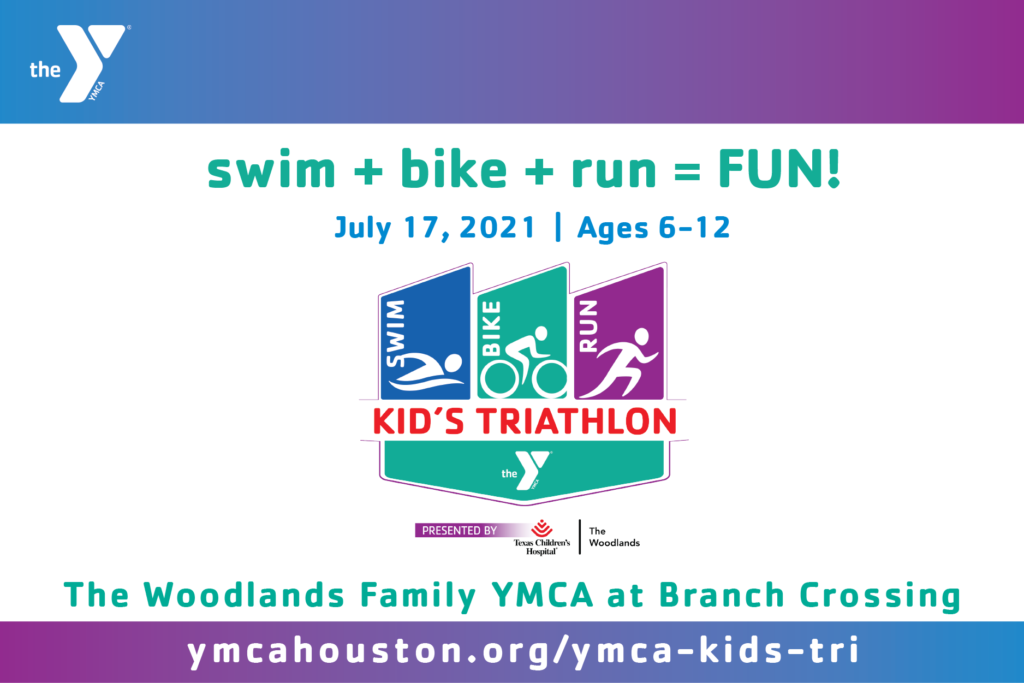 July – Classes and Programs at Canopy Cancer Survivorship Center – Canopy is open for classes and programs! Canopy is a cancer survivorship on the campus of Memorial Hermann The Woodlands. Canopy is open to men and women, no matter where you were treated, and for any kind of cancer. If your life has been impacted, whether you were the patient or the caregiver, you have a safe haven at Canopy. Learn More
THINGS TO DO
*Please note that events, programs and details are subject to change due to the current environment and regulations, orders and recommendations due to COVID-19.
Anytime – Volunteer, Make a Donation, or Get Involved in a Local Nonprofit Organization! – Learn more about nonprofit organizations in Montgomery County by watching our "Nonprofit of the Month" video interviews here.
Thursday–Sunday – Local Farmer's Markets – Visit a local farmer's market in Montgomery County! Learn more about The Woodlands Farmer's Market, Montgomery Sip-and-Stroll Farmer's Market, Isaac Conroe Farmer's Market, Tomball Farmer's Market, Auburn Lakes Artisan Market, Main Street Market, Shenandoah Farmers Market, and more on the Hello Woodlands Calendar. Learn more
July 1-31 – Montgomery County Food Bank Mobile Markets – Mobile Markets are temporary drive thru distribution centers where pre-packaged bags of groceries will be provided to Montgomery County residents in need, while supplies last. Residents can drive up to the Mobile Market, stay in their car, and MCFB's partner agencies and trained volunteers will load the groceries safely into their car. Learn more
July 1-31 – Christmas in July at ReStore – Visit Habitat for Humanity of Montgomery County's ReStore location in Conroe to celebrate Christmas this July! Be sure to look out for feature new items on their Facebook and Instagram daily -follow @HabitatMCTXReStore more updates and details! To learn more about ReStore plus get directions and view store hours, visit www.mctxrestoreonline.com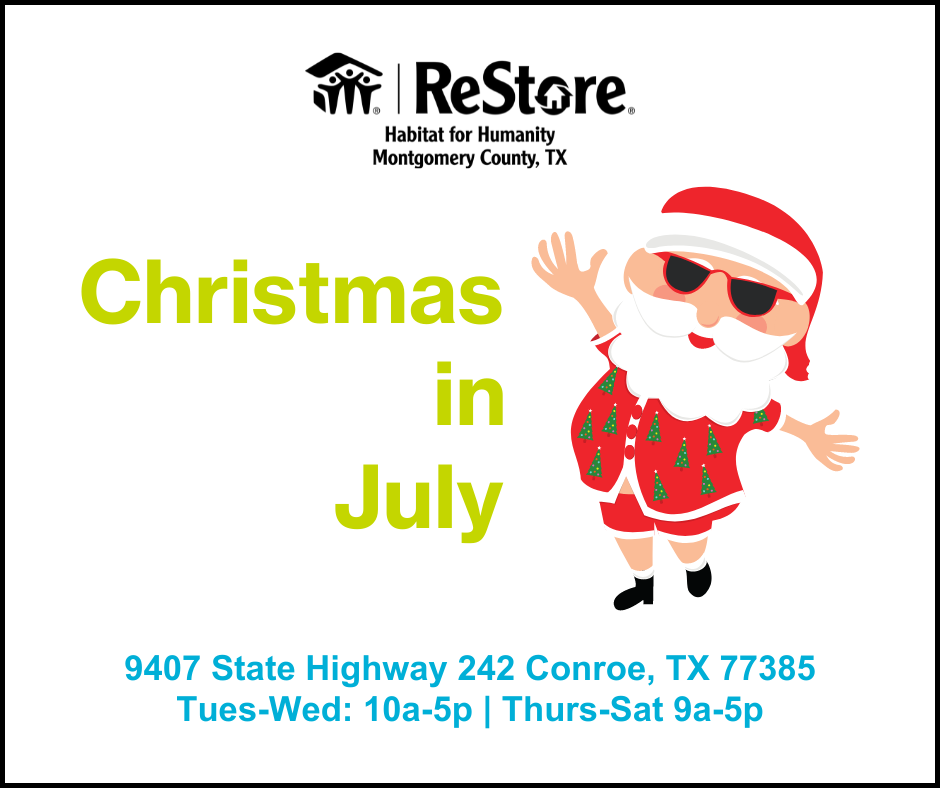 July 1, 8, 15, 22, 29 – Rock the Row Summer Series – Experience Hughes Landing on scenic Lake Woodlands with live music Thursday evenings from 7 to 9pm. Rock the Row features local and regional bands playing a variety of favorites from classic rock and pop to Motown during the summer and fall. Learn more
July 1, 15, 29 – Movies on The Lawn – Stop searching and start enjoying Movies on The Lawn at The Woodlands Mall! From old-school classics to modern favorites, grab your friends and fam and join us all summer long for a relaxing outdoor movie experience. July 1 – Frozen II, July 15 – Enchanted, July 29 – Mean Girls from 7:30 to 9 p.m.. Grab a meal or snack to-go from one of the restaurants in The Mall or in the Food Court. Families are welcome to bring blankets and foldable lawn chairs. Movies will be held in The Courtyard at The Woodlands Mall, weather permitting. Learn more
July 1 – First Thursday Free Concert Series – Come out and relax to a variety of bands playing in the First Thursday free concert at Heritage Park with a performance from Derek Spence – A Tribute to George Strait. Bring your chairs and blankets. Food trucks onsite. Food and beverages may be brought in. No glass containers. Band will start at 7 p.m. Come early and check out the Conroe Market from 6-8:30pm. Learn more
July 1 – Daniel Elliott "After Geography: A Beholder's Share" Art Exhibit – Join Glade Gallery on July 1 at 6:30 p.m. for an exhibition of acclaimed artist Daniel Elliotts stunning oil paintings, meet the artist and view the show, curated by Annette Palmer. Learn more
July 3 – South Montgomery County 4th of July Parade – The annual South Montgomery County 4th of July Parade: Stars & Stripes Forever, will be held on Saturday, July 3, 2021 at 9 a.m. in The Woodlands Town Center presented by Kelsey-Seybold Clinic – The Woodlands & Community Partner The Woodlands Township. Join spectators along the 1.3-mile parade route through Market Street and celebrate with floats including Color Guard, Elected Officials & Dignitaries, Fire Engines, and the most Military of any parade in the Region. Special seating for seniors & handicapped. Learn more
July 3 – Freedom Fest – Everyone loves a parade! What better reason to celebrate than our Country's 245th Birthday! Saturday, July 3 from 9 a.m. – 2 p.m. will be the 6th Annual Freedom Fest in Downtown Historic Montgomery with food, festivities, kid's activities, and a lot of community engagement. Learn more
July 3 – Stars, Stripes & Symphony Concert – The Conroe Symphony Orchestra presents a free patriotic concert, Stars, Stripes & Symphony, on July 3 at 7:30 p.m. at Heritage Place in downtown Conroe. Guest artist, Harvey Dunn, of PaintJam will accompany the orchestra with a special artistic tribute to Independence Day. The concert also includes a Super Hero Cape Parade for kids and a tribute to the Armed Forces. Learn more
July 4 – 24th Annual Red, Hot & Blue Festival and Fireworks Extravaganza – Join The Woodlands Township for the 24th Annual Red, Hot & Blue Festival and Fireworks Extravaganza on Sunday, July 4 from 6 to 10 p.m. Celebrate freedom in The Woodlands with great food, live entertainment and family fun at multiple locations around The Woodlands! The event culminates with one of the largest fireworks displays in the Greater Houston area. Enjoy a variety of activities throughout The Woodlands at the below locations! All sites will feature live music beginning at 6 p.m. with bands playing until the Fireworks Extravaganza at approximately 9:30 p.m. For the comfort and safety of all attendees, oversized beach umbrellas and pop-up tents are not permitted at the Festival. Learn more
July 4 – Tomball's July 4th Celebration & Street Festival – Tomball's July 4th Celebration & Street Festival is filled with entertainment and All-American, award-winning event. Fireworks and food, music and more . . . this red, white and blue celebration is just what you'd expect from small town Texas! Learn more
July 7 – Tanabata Celebration – During the Tanabata Celebration at The Woodlands Children's Museum, families can watch Japanese dance performances at 10:30am, 11:30am, 12:30pm. Enjoy the Reading of The Star Festival at 11am and hands-on art activities. The event is included in the price of admission, which is $7 for adults and children 1 year and older. Learn more
July 7 – Family Movie Night – The Howard Hughes Corporation is hosting a free Family Movie Night at Creekside Park Village Green in The Woodlands on Wednesday, July 7 from 8:30 – 10 p.m. Learn more
July 8 – Candlelight and Vivaldi – Four Seasons at Glade – Whether you're looking for a beautifully unique classical music performance or a romantic candlelit experience, this performance is for you. You don't need to know all things Vivaldi to enjoy the evening, simply sit back and savor the stunning atmosphere and pieces you'll hear. Walk into one of Houston's emblematic buildings where the walls will be flickering by candlelight to create a magical atmosphere. Prepare to be taken into the clouds with Vivaldi's most treasured masterpieces at Glade Cultural Center! Learn More
July 9 – The Woodlands Children's Museum's 11th Birthday Celebration – Storybook Theatre of Texas presents The New Little Red Riding Hood at 11:00am and 1:00pm., and listen to the reading of Happy Birthday Cupcake at noon with Miss Jan. Create paper cupcake art projects in the Muse, and don't forget to sing Happy Birthday at 10:45am, 11:45am, 12:45pm, 1:45pm, 2:45pm. The event is included in the price of admission, which is $7 for adults and children 1 year and older. Learn more
July 9 – Clay Walker – The Homecoming Show with Randall King and Laine Hardy – Clay Walker comes home for a one of a kind night of country music alongside Randall King and Laine Hardy. This show is a part of the Xfinity Concert series and will be held at The Cynthia Woods Mitchell Pavilion. Learn more
July 10, 18, & 25 – Public Safety Open House – Experience the lights and sirens of public safety equipment at different fire stations around The Woodlands. Explore a fire truck, police patrol vehicle and learn more about National Night Out! Food and refreshments will be provided. Learn more
July 15 – Spring Fire Department Blood Drive – The Gulf Coast Regional Blood Bank Mobile Donor Coach will be at Spring Fire Station 71 from 08:30 a.m. to 11:30 a.m. Sign Up
July 16 – Family Promise Benefit Concert – Join Family Promise of Montgomery County for "A Benefit Concert" for unsheltered families and children with a performance with American Idol Finalist Phil Stacey. The concert will be at 6:30 p.m. at Christ Church United Methodist in the sanctuary located at 6363 Research Forest Dr., The Woodlands, TX 77381. Learn more
July 17 – Superhero and Cars Characters Event – Wear your favorite Super Hero costume and enjoy decorating masks and photo ops with Wonder Woman and Spider-Man. Cheri's N'awlins Sneaux Bawls will be available from 10 a.m. – 2 p.m at The Woodlands Children's Museum. Photo opportunities with the characters from CARS are set from 10 a.m. – 2 p.m. Learn more
July 23-25 – Comic Conroe – Galactic Events is bringing the comic, anime, and Sci-fi fans of Montgomery County their very own Comic Con. With help from many Conroe area companies and some very eager volunteers, they will be bringing an exciting and star studded event to the Lonestar Convention Center. Learn more
July 29 – 4th Annual Athena Leadership Award Virtual Luncheon – The ATHENA Leadership Award is presented to woman who is honored for professional excellence, community service and for actively assisting women in their attainment of professional excellence and leadership skills. The event includes a luncheon, speaker and the award. Learn more
July 29 – Lunch & Learn: Avoiding Common Mistakes When Financing Your Small Business – Join USTMAX Center for a Lunch & Learn with guest speaker Mitch Vicknair, CEO of American Finasco and has over 20 years of experience in banking & financial services. The free event will be held on Thursday, July 29 at 12 – 1:00 p.m. at USTMAX Center at 336 N. Main Street Conroe, TX 77301. Lunch will be provided. Attendees can attend in person or via Zoom. Learn more
July 31 – Family Field Day – Come celebrate the end of summer with games, races and fun for the whole family at the beautiful Burroughs Park from 9am-11am! Every kid will go home with a back-to-school goodie bag and there will be chances to win lots of fun prizes). The event is FREE! All attendees are asked to make a donation of any size to Stronger to Serve to support their efforts to spread health & kindness OR bring a pack of 100% juice boxes that they will use for their service projects for kids from low-income families. Learn more
GIVE BACK
Due to the current COVID-19 pandemic, nonprofits are in need now more than ever. Organizations are working hard to maintain the quality of care they have always provided to our community.
Hello Woodlands' ongoing series "Nonprofit of the Month," featuring Randy Lovelace of Paragon Independent Insurance Agencies, spotlights several of these nonprofits. Learn more about the nonprofits' missions and meet the people behind them here.
Learn more about the Hello Woodlands Nonprofit of the Month, Interfaith of The Woodlands, and watch our video interview here.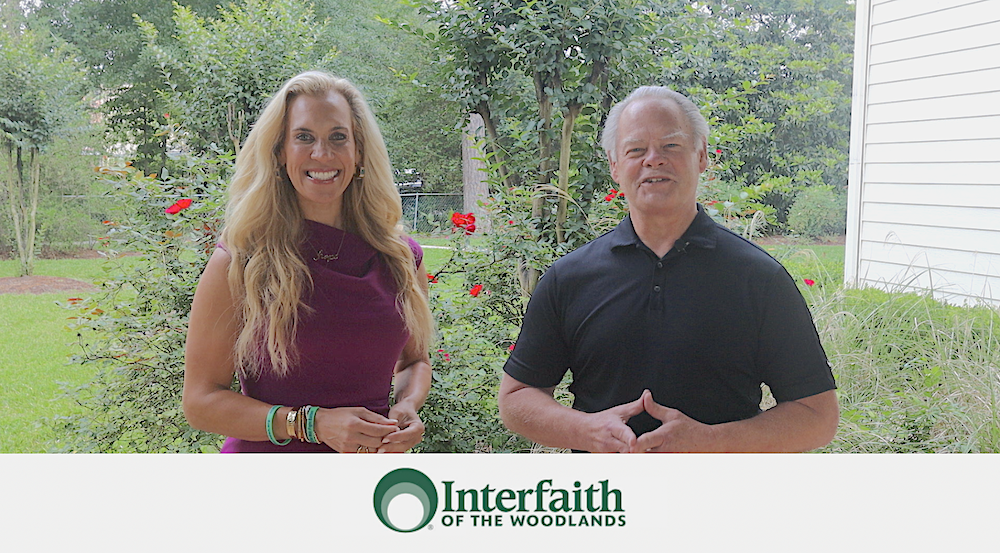 Visit our online calendar, subscribe to our Email Newsletter, follow us on social media at @HelloWoodlands, and check back for a list of 31 things to do in August 2021!
Contact us at info@hellowoodlands.com to tell us about updated events and more ways we can share about helping our community, supporting local businesses, and things to do in The Woodlands and Montgomery County.
Thank you for your support!