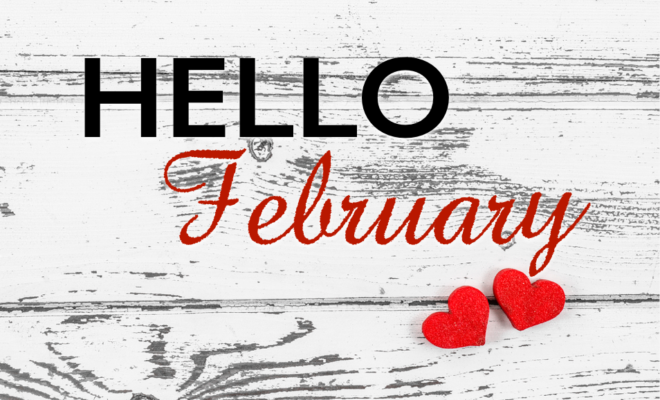 Calendar
31 Things To Do in February
By |
Hello Woodlands's "31 Things To Do" monthly guide highlights events, activities, and things to do this February in The Woodlands and Montgomery County area PLUS ways to give back and support local. Be sure to check back on Hello Woodlands for updates and events!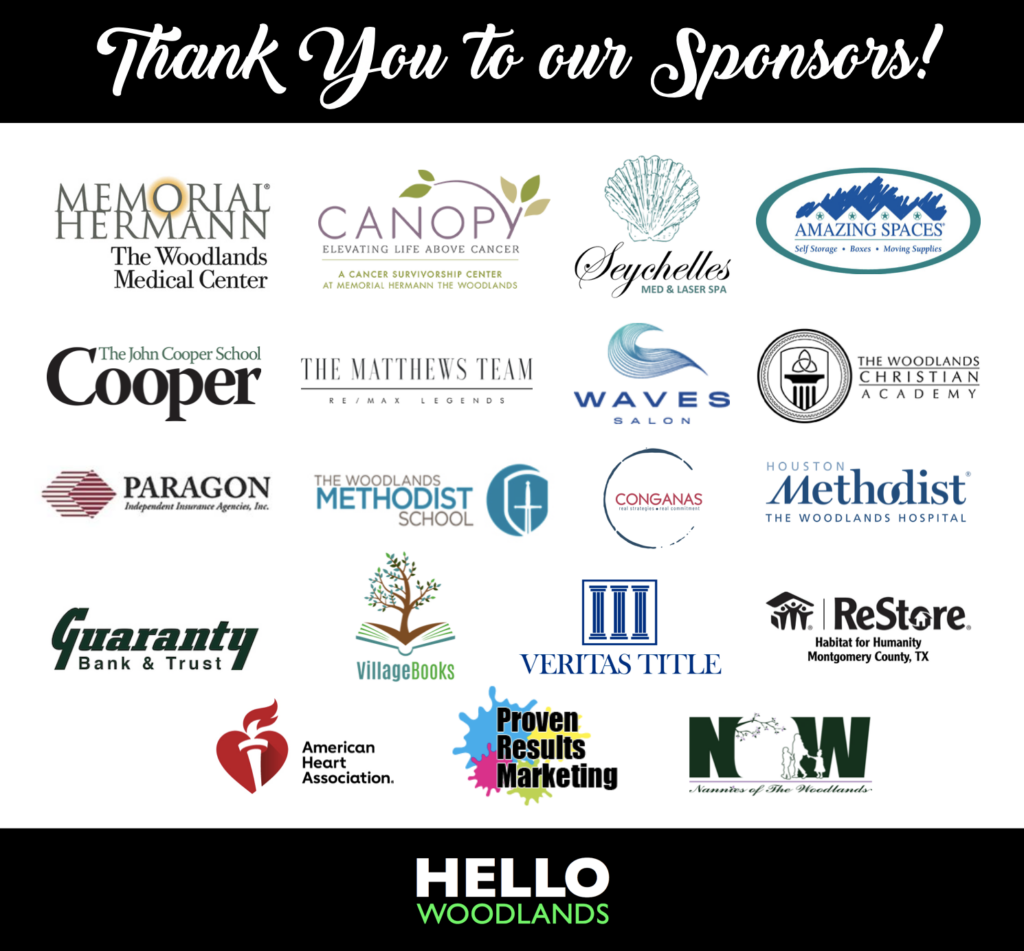 FEBRUARY 2022
FEATURED EVENTS
February 11 – Economic Outlook Conference – The 36th Annual Economic Outlook Conference hosted by The Woodlands Area Chamber of Commerce will be held on Friday, February 11, 2022 at The Woodlands Waterway Marriott Hotel and Convention Center. The Economic Outlook Conference not only features economic experts who share valuable information for business leaders about current events and the future of the economy, it also offered a business expo that provides sponsors and attendees the opportunity to engage in one-on-one conversations. Learn more and register today at https://bit.ly/EOC2022
February 24 – Register for the 2022-2023 school year at ICDC – Interfaith Child Development Center (ICDC) provides quality Early Child Care and Education Programs in a developmentally appropriate learning environment. ICDC serves the needs of the community with a variety of programs for children 18 months through 4th grade. Register for the 2022-2023 school year! Registration for new families opens on Thursday, February 24th at www.interfaithkids.org. For a virtual tour of their newly renovated school or for more information, please contact (281) 292-3617 or send an email to icdc@woodlandsinterfaith.org.
February 2022 – Classes and Programs at Canopy Cancer Survivorship Center – Canopy is open for classes and programs! Canopy is a cancer survivorship on the campus of Memorial Hermann The Woodlands Medical Center. Canopy is open to men and women, no matter where you were treated, and for any kind of cancer. If your life has been impacted, whether you were the patient or the caregiver, you have a safe haven at Canopy. Learn More
THINGS TO DO
Anytime – Volunteer, Make a Donation, or Get Involved in a Local Nonprofit Organization! – Learn more about nonprofit organizations in Montgomery County by watching our "Nonprofit of the Month" video interviews here.
Thursday–Sunday – Local Farmer's Markets – Visit a local farmer's market in Montgomery County! Learn more about The Woodlands Farmer's Market, Montgomery Sip-and-Stroll Farmer's Market, Tomball Farmer's Market, Main Street Market, and more on the Hello Woodlands Calendar. Learn more
January 21 – March 5 – 32nd Annual SCI://TECH – Starting in January, more than 4,500 K-12 students will have the chance to find "Solutions through Science." 32nd Annual SCI://TECH Events kick off on January 21 and run several weekends through March 5. Visit www.efta-us.org/scitech for a full calendar of activities. Registration is open for SCI://TECH 2022 volunteers to support STEM learning with the greatest need on Thursday, January 27 fair judges. More than 1,000 students are registered to participate in the Chevron Phillips Chemical Senior High and the Entergy Junior High Science Fairs scheduled for 7:45 am, 9:30 am, and 2 pm at the Lone Star Convention Center in Conroe. Volunteers can sign up here for one shift or all day! Training is provided on-site, so no experience is necessary! Learn more
February 3, 4 & 5 – High School Musical – The Woodlands Christian Academy Middle and High School Theatre presents High School Musical on stage at the Ruth Auditorium on February 3, 4 & 5 at 6:30 p.m. Learn more and purchase tickets here.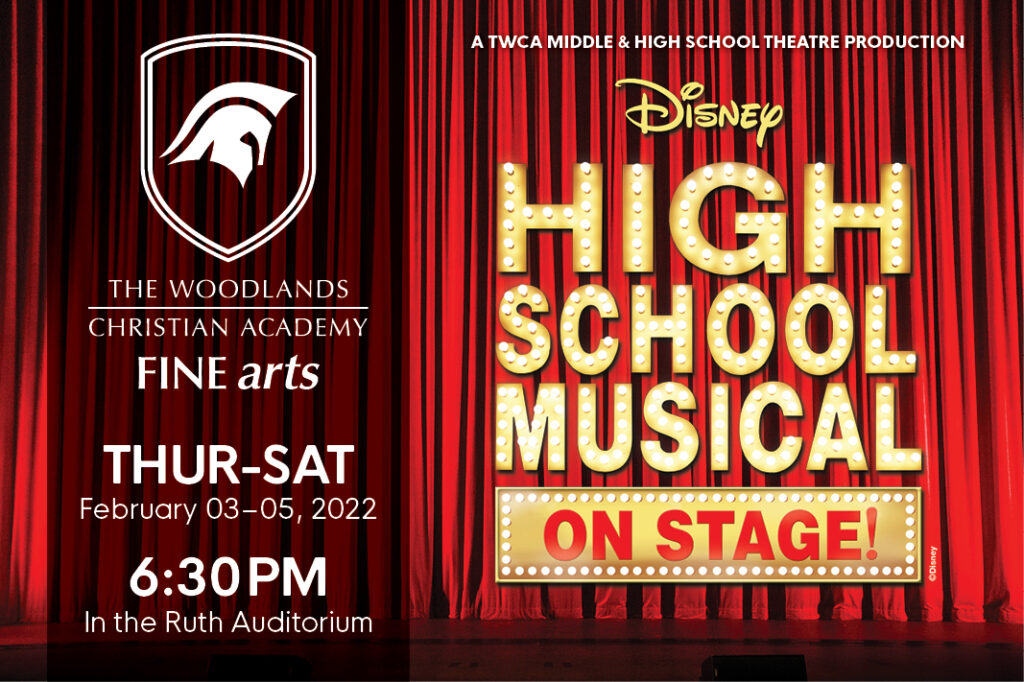 February 4 – National Wear Red Day – National Wear Red Day® is Friday, February 4 and the kick off to American Heart Month. By participating in Wear Red Day, you are joining the fight against the #1 killer of Americans, more than all cancers combined. This February, the theme is "Reclaim Your Rhythm" by creating easy opportunities to help people build healthy habits that work best for their life, giving them the best chance at life. Learn more
February 4-28 – Montgomery County Food Bank Mobile Markets – Mobile Markets are temporary drive thru distribution centers where pre-packaged bags of groceries will be provided to Montgomery County residents in need, while supplies last. Residents can drive up to the Mobile Market, stay in their car, and MCFB's partner agencies and trained volunteers will load the groceries safely into their car. View dates and locations here
February 5 – Montgomery County Fair Scholarship Chili Cook-Off – This cool weather competition at the Montgomery County Fairgrounds will warm us all for the coming Fair with all proceeds going to the MCFA Scholarship Fund. Scholarships are awarded Montgomery County Seniors looking to pursue further education after High School as well as to County youth through their participation in one or more of our Fair programs. The "meat" of the competition will be a from-scratch Chili Cook-Off, but the fun will continue with a cornhole tournament, prizes, and bragging rights! Learn more
February 5, 12 & 26 – Waterway Nights Spring Series – Enjoy live music by local and regional performers Saturdays from 6:30 to 8:30 p.m. in the picturesque setting of Waterway Square. Learn more
February 10 – The Woodlands Township Blood Drive – The Woodlands Township Neighborhood Watch will conduct a blood drive at The Woodlands Township, located at 2801 Technology Forest Blvd in The Woodlands, TX 77381. Learn more
February 12 & 13 – Big Top Vintage Market – The Big Top Vintage Market is a shopping festival in downtown Conroe with 300+ exhibitors, shopping, food trucks, live music, family fun and more. Shop Texas small businesses! Admission is free. Learn more
February 12 – Community Tree Planting – Join The Woodlands Township for the 8th annual Community Tree Planting! All ages are welcome to volunteer and get their hands dirty. Township staff and volunteers will work side by side to help reforest recently cleared areas of Meadowlake Park. Learn more
February 12 & 13 – Candlelight Concert in the Park – Share the love this Valentine's Day and enjoy a candlelight concert in the park with Divisi Strings at Market Street – The Woodlands. Make reservations at one of Market Street's restaurants to enjoy the music from the outdoor patio. Learn more
February 12 – Daddy Daughter Dinner Dance – The Daddy Daughter Dinner Dance is a beloved community tradition that brings fathers and daughters together for a night of fun, games and dancing at The Woodlands Resort. Plan for a FIN-tastic time at the Under the Sea-themed event where every daughter will receive a special gift. Learn more
February 12 – Evening of Excellence Gala – Laissez Les Bon Temps Rouler! The Woodlands Rotary Club's Evening of Excellence gala at The Woodlands Waterway Marriott will celebrate the great work of the club and honor U.S. Congressman Kevin Brady and his wife Cathy. Learn more
February 13 & 14 – Valentine's Swan Boat Ride – Bring along your significant other (or best friend), and experience this special event on Valentine's Day. There's something enchanting about seeing a graceful swan boat surrounded by beautiful lights under the night sky. We will provide non-alcoholic beverages and treats. Our swan boats can fit 2-4 people. All participants must be 16 years or older. Pre-registration is required. Learn more
February 16 – Car Seat Safety Check – The Spring Fire Department partners monthly with Safe Kids Greater Houston to bring Child Passenger Safety Techs to a Spring Fire Station to check car seats. Even when preventable injuries like car accidents are the leading cause of child deaths, one of every five car seats we check are not properly installed when they arrive – but are safe when they leave. Learn more
February 17 – Walk in the Woods: Create Bird Friendly Spaces – Joy Klumpp, Texas Master Naturalist, shares simple steps you can take to turn your backyard, balcony or patio into a bird paradise. Learn how to make your space more attractive to our resident birds as well as migratory visitors by selecting native plants, providing the right feeders and seeds, reducing window impacts and avoiding common predators. Registration is required for this FREE class. Learn more
February 18-20 – Winter Conroe Swap Meet – The Winter Conroe Swap Meet and Car Corral features over 600 vendors at the Montgomery County Fairgrounds. Learn more
February 19 – Go Texan Parade – Celebrate the start of the of the Houston Livestock Show and Rodeo™ at the 57th Annual Go Texan Parade as decorative floats intermingle with hundreds on horseback to fill the streets with hoof beats, marching bands, elected officials, businesses and organizations. Enthusiastic parade spectators can line the streets and sidewalks to be involved in one of the area's most popular celebrations! The parade takes place Saturday, February 19 at 1 p.m. in downtown Conroe. Learn more
February 19 – Muddy Trails 5K – The Muddy Trails 5K offers a fun, festive and zydeco-themed atmosphere, beginning at 3 p.m. at Rob Fleming Park. This multifaceted running event features a chip-timed 5K and the Muddy Bowl Crawfish Cook-Off. Participants enjoy boiled crawfish, live zydeco music, children's activities and more. Learn more
February 22 – Whistle Stop Tour – Ahead of the March Primary Election, The Woodlands Area Chamber of Commerce will host an old-fashioned political rally at the Lone Star College System Office to inform community members about candidates running for office in Montgomery County. The Chamber invites all candidates appearing on the Montgomery County ballot to reserve a sponsorship and give a stump speech. Learn more
February 25-27 – Lone Star Throwdown Car Show – Lone Star Throwdown 2022 will be back at The Lone Star Convention Center with 2,000 cars on display. Learn more
February 25 – Five Who Share Breakfast Awards – The Five Who Share Breakfast Awards is a part of Interfaith's Season of Excellence, a time set aside to highlight individuals and businesses who live out Mr. George P. Mitchell's vision to build a more loving and caring community through service. Chardelle Adelson, Constable Ryan Gable, Alison Henderson, Brian Pellon, and Theresa Wagaman will receive this distinguished honor at the breakfast. The event begins at 7:30 a.m. at The Woodlands Waterway Marriott, featuring several special guests and a performance from Interfaith Child Development Center students. Learn more
February 26 – 16th Annual Empty Bowls Event – Join us for the 16th Annual Empty Bowls Event on Saturday, February 26 from 10:30am to 2pm in The John Cooper School Student Center! The event is sponsored by The John Cooper School National Art Honor Society and includes a silent auction, student art exhibition, crafts and activities. Come out and support your community! Learn more, reserve a bowl of soup for $10, and purchase t-shirts here
February 26 – Outrun Hunger 5K & 10K – Join the fight against hunger by participating in Montgomery County Food Bank's first-ever fun run – Outrun Hunger! All ages and runner experience levels are encouraged to attend this fun, family-friendly event at Grand Central Park. Outrun Hunger's Mardi Gras-themed events include a 5k, 10k, and Second Line (1 mile) Parade. So, dress up in your most festive Mardi Gras attire and meet us at the starting line! Learn more
February 26 – 2K Fun Run/Walk – The Woodlands Marathon will host the annual Pathfinder Pediatric 2K Fun Run/Walk at Town Green Park. Children and individuals are invited to run or walk the 2K course that will traverse the streets of Town Center. Friends, family and spectators will be able to cheer the participants across the finish line. Learn more
February 26 – Touch-A-Truck – Mark your calendars for a free, fun-filled morning for all ages at the annual Touch-A-Truck in The Rob Fleming Recreation Center parking lot. Get up close and personal with all kinds of big trucks, off-road mudders, various first responder vehicles, and more! In the event of inclement weather, event may be cancelled. Learn more
February 26 – For the One – A Night to Honor and Unite – Mosaics of Mercy's first gala "For the One – A Night to Honor and Unite," will honor the courageous journeys of families navigating mental health struggles and addiction related issues on Saturday, February 26 at The Butler House. Learn more
PET OF THE MONTH
Hello Woodlands in partnership with Operation Pets Alive will begin highlighting a "Pet of the Month" that features a local dog or cat available for foster and/or adoption in Montgomery County, Texas. Operation Pets Alive is a non-profit, all-volunteer organization striving to elevate Montgomery County to a No-Kill community through innovative programs that raise community awareness, reduce the number of dogs and cats that enter our shelters, and increase the number of dogs and cats that leave our shelters alive.
For our first Pet of the Month, we are excited to introduce you to Comet! Read more about Comet here
GIVE BACK
Due to the current COVID-19 pandemic, nonprofits are in need now more than ever. Organizations are working hard to maintain the quality of care they have always provided to our community.
Hello Woodlands' ongoing series "Nonprofit of the Month," featuring Randy Lovelace of Paragon Independent Insurance Agencies, spotlights several of these nonprofits. Learn more about the nonprofits' missions and meet the people behind them here.
Visit our online calendar, subscribe to our Email Newsletter, follow us on social media at @HelloWoodlands, and check back for a list of 31 Things To Do in March 2022!
Contact us at info@hellowoodlands.com to tell us about events, activities, and more ways we can share about helping our community, supporting local, and things to do in The Woodlands and Montgomery County area.
Thank you for your support!