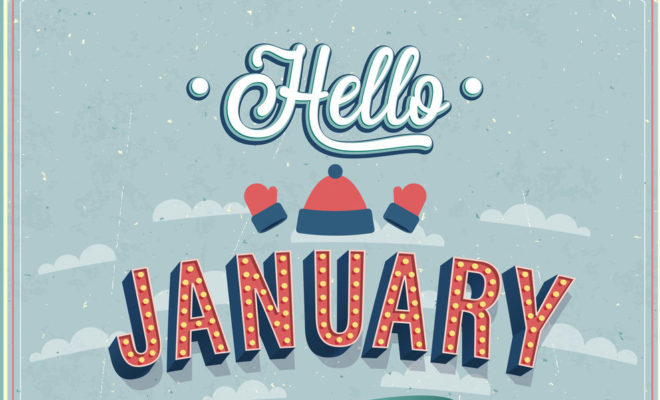 Calendar
31 Things To Do in January
By |
Hello Woodlands's "31 Things To Do" monthly guide highlights events, activities, and things to do this January in The Woodlands and Montgomery County area PLUS ways to give back and support local. Be sure to check back on Hello Woodlands for updates and events!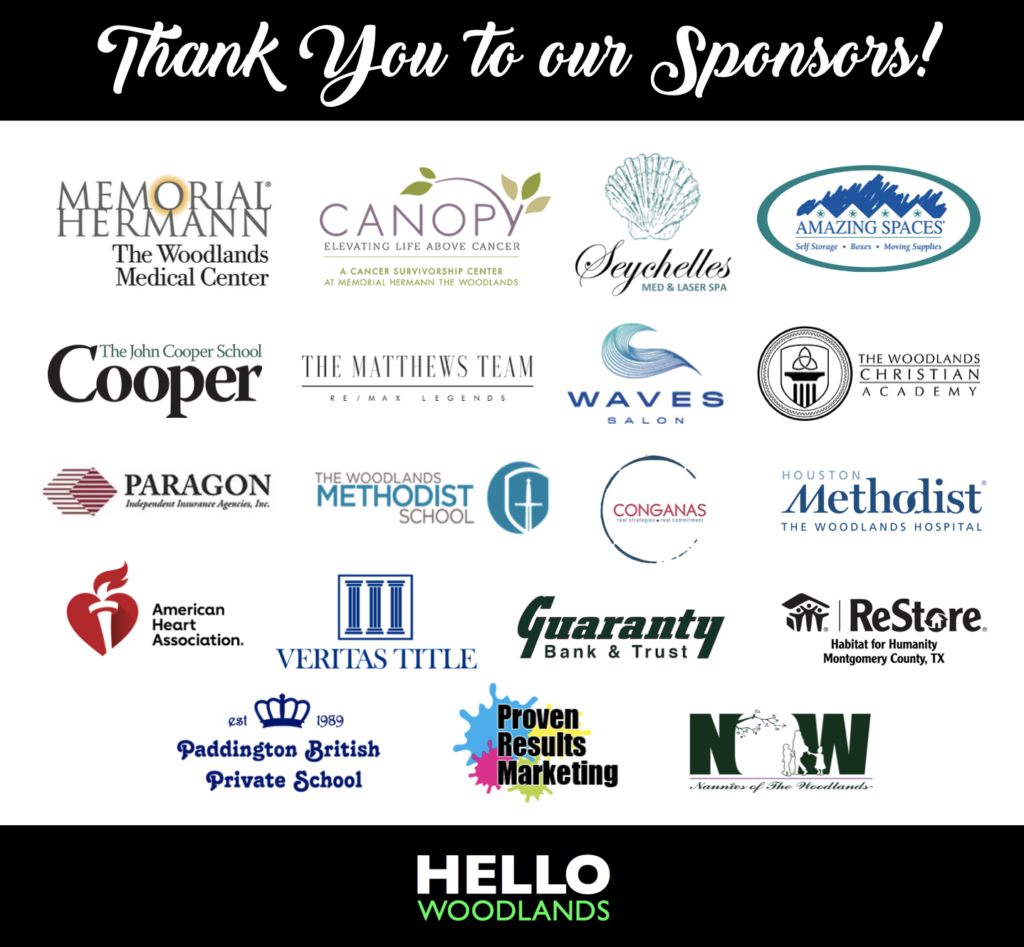 JANUARY 2022
FEATURED EVENTS
January 2022 – Classes and Programs at Canopy Cancer Survivorship Center – Canopy is open for classes and programs! Canopy is a cancer survivorship on the campus of Memorial Hermann The Woodlands Medical Center. Canopy is open to men and women, no matter where you were treated, and for any kind of cancer. If your life has been impacted, whether you were the patient or the caregiver, you have a safe haven at Canopy. Learn More
January 3-28 – Taste of the Town Month – One Month. One Price. One Fabulous Moveable Feast. Taste of the Town Restaurant Month, produced by The Woodlands Area Chamber of Commerce, is a paradise for foodies looking to fulfill their cravings and sample local area cuisine all month long! For one low price, guests can sample mouth-watering appetizers, entrees and desserts at more than 40 of the area's finest establishments. Purchase Tickets
THINGS TO DO
Anytime – Volunteer, Make a Donation, or Get Involved in a Local Nonprofit Organization! – Learn more about nonprofit organizations in Montgomery County by watching our "Nonprofit of the Month" video interviews here.
Thursday–Sunday – Local Farmer's Markets – Visit a local farmer's market in Montgomery County! Learn more about The Woodlands Farmer's Market, Montgomery Sip-and-Stroll Farmer's Market, Tomball Farmer's Market, Main Street Market, and more on the Hello Woodlands Calendar. Learn more
Today – January 17, 2022 – The Woodlands Ice Rink presented by Woodforest National Bank is Open – Glide into the magic of the holiday season at The Ice Rink at The Woodlands Town Center, presented by Woodforest National Bank. Enjoy indoor ice skating at the 21,000 square-foot facility, located at the intersection of Six Pines and Lake Robbins, next to The Cynthia Woods Mitchell Pavilion. The season began Friday, November 19, 2021 until January 17, 2022. Learn more
December 31 – January 1 – New Year's Eve Celebrations
January 2 – The Woodlands Cars & Coffee for a Cause – The Woodlands Cars & Coffee for a Cause at Market Street in The Woodlands, starts Sunday, January 3 from 6:30 a.m. to 10:30 a.m. The Woodlands Car Club was founded in March 2001 by a local group of car enthusiasts to create friendships, fellowship, foster relationships with local business and community, create awareness for and give back to local non-profit organizations in Montgomery County. Learn more
January 4 & 5 – Virtual Admission Open House – Join The John Cooper School for a virtual Middle School (1/4) & Upper School (1/5) Open House at 6:30 p.m. online to learn more about how Grades 6-8 / 9-12 programs can holistically transform your child's life. Programming will include messages from our Director of Enrollment Management, Sean Griffin, Head of Middle School, Charles Williams, Head of Upper School, and 2022 Head-of-School-Elect Stephen Popp. Presentations will be followed by an opportunity to ask questions about the School or application process. Learn More
January 5 – The Woodlands Methodist School Applications Open – Come SOAR with us! The Woodlands Methodist School is currently accepting applications for elementary and middle school for the 2021-2022 school year. PreK, kindergarten and 2nd grade are full, please call for additional information on being added to the waiting list. Applications for the 2022-2023 school year open on January 5, 2022. Find more information, visit twmschool.org and schedule a tour by calling 281-822-8220. Learn More
January 8 – Backyard Compost Class – Join The Woodlands Township for Backyard Compost Class on Saturday, January 8, 2022 at 10am at Parks, Recreation and Environmental Services located at 8203 Millennium Forest Drive The Woodlands, TX 77381. Learn from Montgomery County Master Gardeners the simple, cost-effective way to enrich your lawn and garden with compost made in your own backyard. Compost is the best way to improve soil's health and ability to hold moisture while managing yard trimmings at the same time. No registration is required for this FREE class. Learn more
January 12 – Paul "Bear" Bryant Awards – Through the Paul "Bear" Bryant Awards, college football coaches are recognized for their contributions both on and off the field. Each year, one top performing coach is selected to take home the "Bear" bust trophy and claim the final title of the season: the Paul "Bear" Bryant Coach of the Year Award. The event will be held at January 12, 2022 at the Post Oak Hotel. Learn more
January 17 – Martin Luther King Jr. Day – The Martin Luther King Jr. holiday on January 17, 2022, will mark the 27th anniversary of the day of service that celebrates the Civil Rights leader's life and legacy. Stay tuned for more information about events and updates for upcoming ceremonies! Learn more
January 19 – Car Seat Safety Check – The Spring Fire Department partners monthly with Safe Kids Greater Houston to bring Child Passenger Safety Techs to a Spring Fire Station to check car seats. Even when preventable injuries like car accidents are the leading cause of child deaths, one of every five car seats we check are not properly installed when they arrive – but are safe when they leave. The January 19th event will be held at Station 78 located at 1225 Booker Road from 10am to 2pm. Learn more
January 20 – CycleNation Greater Lake Houston – Ride with the American Heart Association in Greater Lake Houston! The community is coming together for CycleNation at Lake Houston Family YMCA to help save lives from stroke and heart disease. Join us by registering, raising funds and making an incredible impact. Together, we'll put an end to stroke and heart disease. Register Today
January 21 – March 5 – 32nd Annual SCI://TECH – Starting in January, more than 4,500 K-12 students will have the chance to find "Solutions through Science." 32nd Annual SCI://TECH Events kick off on January 21 and run several weekends through March 5. Visit www.efta-us.org/scitech for a full calendar of activities. Registration is open for SCI://TECH 2022 volunteers to support STEM learning with the greatest need on Thursday, January 27 fair judges. More than 1,000 students are registered to participate in the Chevron Phillips Chemical Senior High and the Entergy Junior High Science Fairs scheduled for 7:45 am, 9:30 am, and 2:00 pm at the Lone Star Convention Center in Conroe. Volunteers can sign up here for one shift or all day! Training is provided on-site, so no experience is necessary! Learn more
January 21 – Hope Rising Conference – The Hope Rising Conference will be held on Friday, January 21, 2022 at 8:00 AM – 4:30 PM CST at The Woodlands First Baptist Church located at 11801 Grogan's Mill Rd, The Woodlands, TX 77386. The conference provides help for individuals and families with mental health, addiction, and recovery issues and questions and is for individuals and loved ones who are trying to understand why there is chaos occurring – do I have a mental illness or addiction? Does my loved one have an illness? How do we recover? Learn more
January 22 – Lunar New Year Celebration – Join The Woodlands Children's Museum for their Lunar New Year Celebration on Saturday, January 22 from 10am to 2pm. Celebrate the year of the Tiger and enjoy a Coin Tree art project, Chinese calligraphy, games, and The Houston Lion Kings Dance Troupe. The event is included in the price of admission, which is $7 for adults and children 1 year and older. Learn more
January 24 – Dual Language Immersion Program – The Woodlands Christian Academy is planning to introduce a Spanish dual language immersion track for students beginning in the Fall of 2022. A dual language program at The Woodlands Christian Academy would begin in Pre-K and/or Kindergarten, with the addition of a new grade level each year. English language students who are accepted into this program will acquire bilingual skills and cultural competency through direct instruction by a Spanish speaking teacher. There will be an informational meeting on January 24, 2022 at 6:00 p.m. about dual language immersion education with experts from addalingua. Come with your questions and join the discussion! Please RSVP to Lori Kobler, Lower School Administrative Assistant. Learn more about The Woodlands Christian Academy at https://www.twca.net. Learn more
January 25 – Conroe's 10th Annual Job Fair – Conroe's 10th Annual Job Fair will be held on Tuesday, January 25, 2022 1-5pm at Lone Star Convention Center located at 9055 Airport Rd Conroe, Texas 77303. The Job Fair is presented by the Conroe Economic Development Council and Conroe/Lake Conroe Chamber of Commerce. Conroe's 10th annual Job Fair features jobs in welding, machining, sales, healthcare, engineering, accounting as well as other educational opportunities and community resources. It's free for job seekers to attend. Learn more
January 29 – 46th Annual Arbor Day Tree Giveaway – Join The Woodlands Township for the 46th Annual Arbor Day Tree Giveaway on Saturday, January 29, 2022 at 9am-12pm at Rob Fleming Park. Since 1977 more than 1.5 million seedlings have been shared with residents to plant in their yard, in community open space reserves and in forest preserves. Participate in one of The Woodlands longest standing traditions and help plant trees today for our community to enjoy for years to come. 12 native tree seedlings will be available. Trees can be categorized into canopy and understory trees. Trees that make up the canopy, or upper layer of the forest, typically reach heights that range from 40-90 feet at full maturity. Learn more
January 30 – Boots & Babies Cowboy Gala – The Boots & Babies Cowboy Gala benefiting Baseball for Babies will feature celebrity baseball players, live music by the Scooter Brown Band, a chance to win once in a lifetime auction items, raffle items, and door prizes at Dosey Doe – The Big Barn. Put on your best or over-the-top boots for a chance to win. Learn more
GIVE BACK
Due to the current COVID-19 pandemic, nonprofits are in need now more than ever. Organizations are working hard to maintain the quality of care they have always provided to our community.
Hello Woodlands' ongoing series "Nonprofit of the Month," featuring Randy Lovelace of Paragon Independent Insurance Agencies, spotlights several of these nonprofits. Learn more about the nonprofits' missions and meet the people behind them here.
Visit our online calendar, subscribe to our Email Newsletter, follow us on social media at @HelloWoodlands, and check back for a list of 31 Things To Do in February 2022!
Contact us at info@hellowoodlands.com to tell us about events, activities, and more ways we can share about helping our community, supporting local, and things to do in The Woodlands and Montgomery County area.
Thank you for your support!