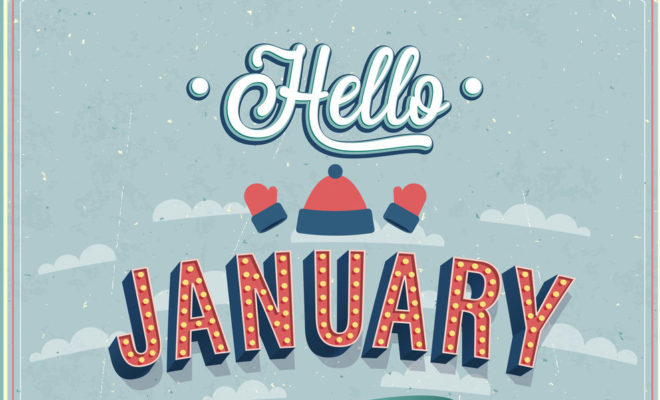 Events
31 Things To Do in January
By |
Hello Woodlands's "31 Things To Do" monthly guide highlights events, activities, and things to do this January in The Woodlands and Montgomery County area that can be enjoyed online or while practicing social distancing PLUS ways to support local and give back. Be sure to check back on Hello Woodlands for updates!
If there is any opportunity for the Hello Woodlands team to help communicate news, important updates, and/or highlight a story or need, please let us know by emailing info@hellowoodlands.com.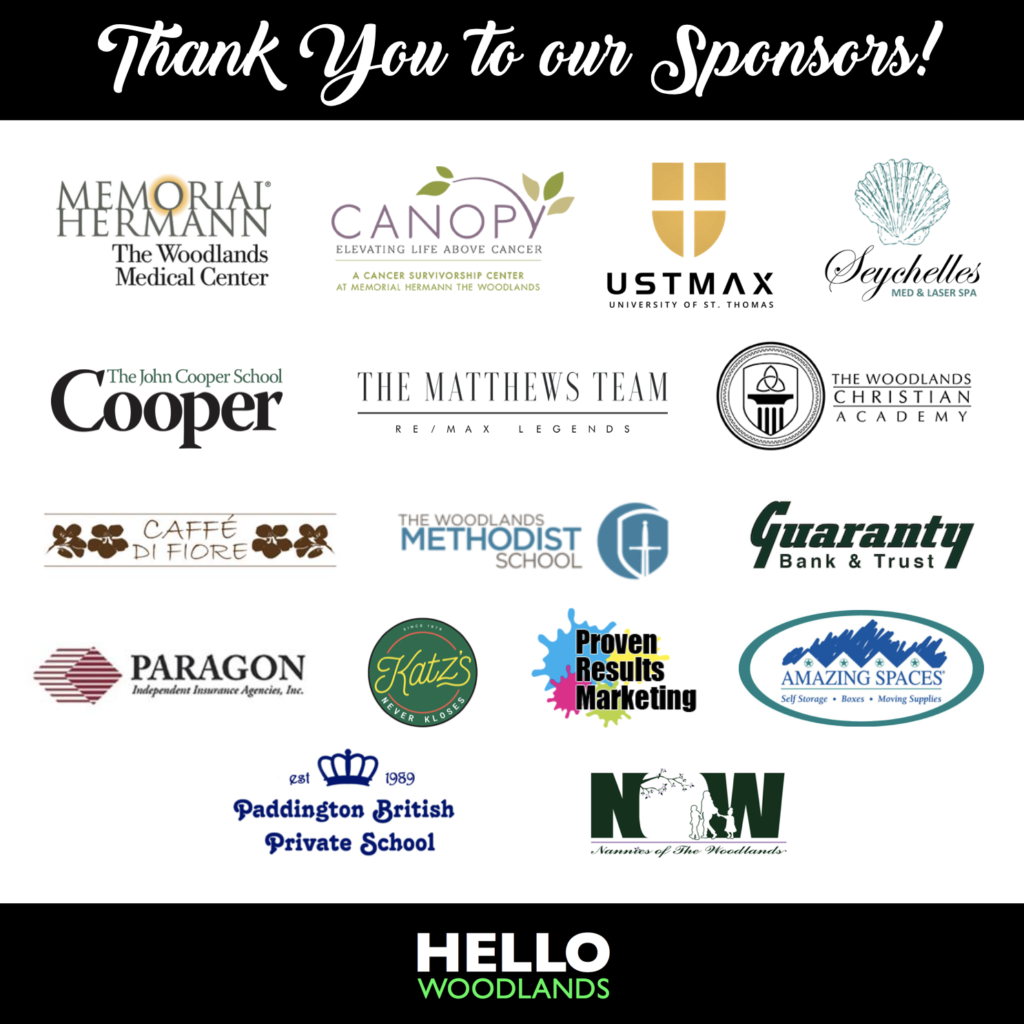 JANUARY 2021
FEATURED EVENTS
*Please note that events, programs and details are subject to change due to the current environment and regulations, orders and recommendations due to COVID-19.
January 4-31 – Taste of the Town – The Woodlands Area Chamber of Commerce will be hosting its 35th Annual Taste of the Town 2021 in a new and different format. Rather than meeting for one night, this year the event will take place on-site at all participating area restaurants during the entire month of January. Ticket prices are only $25.00 per person. Learn more and view participating restaurants.

January 15-22 – SCI://TECH Expo – Register to be a virtual fair judge! Education for Tomorrow Alliance's SCI://TECH engages the business community with local private and public schools, offering 13 science, technology, engineering, and math competitions and events. Run as a partnership of EfTA volunteers and local educators, the SCI://TECH Exposition is one of the largest regional science fairs in the nation reaching thousands of students each year and qualifying students to compete in the Science & Engineering Fair of Houston, as well as state and international competitions. SCI://TECH 2021 will look a little different than in past years, but we will still engage hundreds of volunteers to offer STEM programming for thousands of students. Learn more
THINGS TO DO
*Please note that events, programs and details are subject to change due to the current environment and regulations, orders and recommendations due to COVID-19.
Visit Local Farmer's Markets

Thursdays from 4:30-7:30pm – Montgomery Sip-n-Stroll Farmers Market – Enjoy fantastic handmade products, produce, live music, food trucks, beverages supporting local vendors and businesses in beautiful historic downtown Montgomery. Learn More

Saturdays from 8am to 12pm – The Woodlands Farmer's Market – Located in the Grogan's Mill Shopping Center, The Woodlands Farmer's Market is home to vendors offering locally grown produce, grass fed beef, Texas handmade artisan cheeses, goat cheese, sustainably cultivated coffee, local honey, breads & pastries, no sugar-added baked goods, prepared tamales, Indian cuisine & Mediterranean food, gluten-free options, and seasonal products. Learn More
Saturdays from 9am to 1pm – Farmer's Market on Tamina – Visit the local farmer's market in Magnolia with a family vibe, between 35-50 vendors and a signature complimentary cocktail each week. Learn More
Saturday from 9am-1pm – Tomball Farmer's Market – The market is open year round at 205 W. Main Street in Downtown Tomball, TX. TFM provides a unique family and pet friendly shopping experience that you cannot find elsewhere. Learn More
Advertisement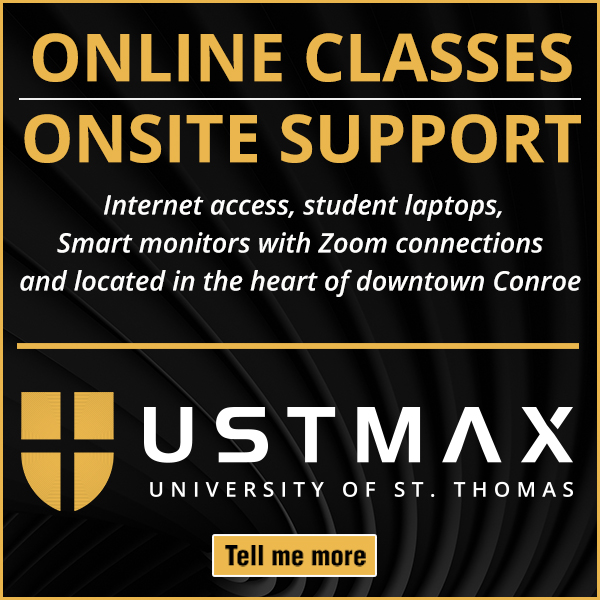 Take a Private Tour of The Woodlands Christian Academy's 40 Acre Campus – With 40 acres and small class sizes, The Woodlands Christian Academy is excited to offer future warrior families a safe, socially distanced private campus tour. Touring campus is a great way to experience Woodlands Christian! The private campus tour will include a brief overview of school history, mission, leadership, philosophy of education, the application process and a walking tour of our beautiful campus. You can view the upgrades made to create a controlled environment and healthy campus. Lower school (Pre-K – 4th grade), middle school (5th – 8th grade) and high school (9th -12th) programs are introduced, providing an excellent overview of a Warrior education. You can also take an online virtual tour here. To schedule a private tour, please contact Director of Admissions, Amanda French at (936) 271-3104.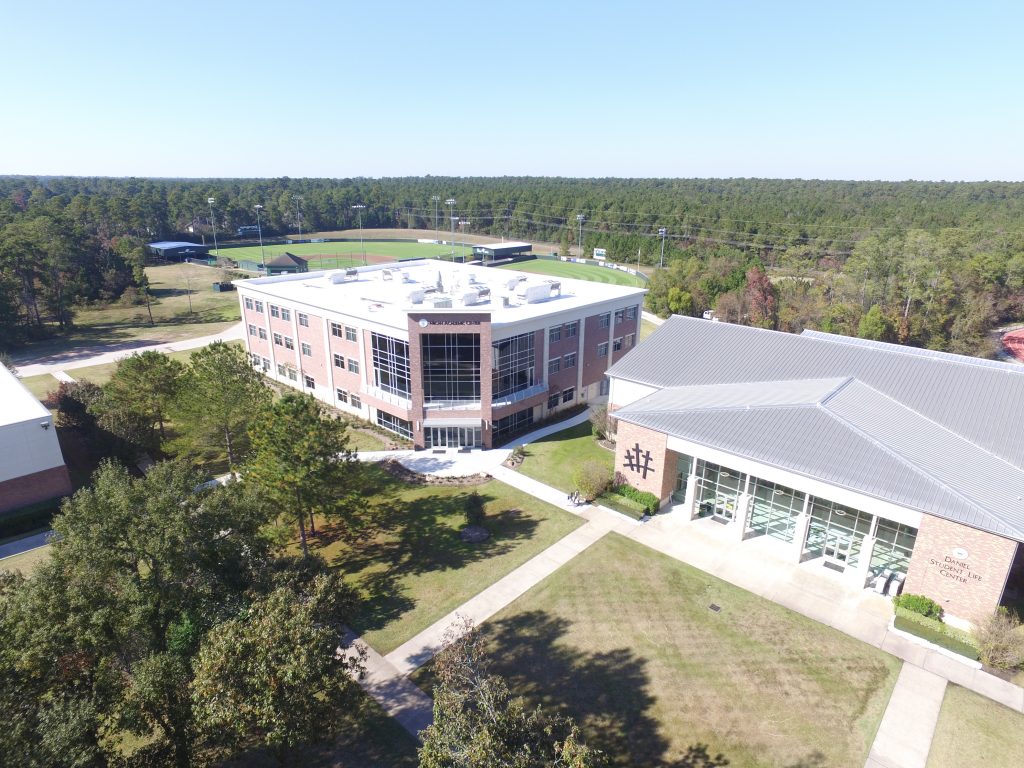 January 1 – New Year's Day Brunch at Margaritaville Lake Resort, Lake Conroe – On Friday, January 1 enjoy New Year's Day Brunch at Margaritaville Lake Resort at Lake Conroe from 10 a.m. to 2 p.m. Limited seating available, reservations are requested. Price: $29.99 plus tax and gratuity (Adults); $19.99 plus tax and gratuity for children. Open to resort members, guests, and the general public. Call 936-448-3224 to reserve your table and view the menu here.
January 1-17 – The Magical Christmas Experience – In The Magical Christmas Experience, Horacio Lecona and his Mexican artist collective create a meditative indoor and outdoor sight and sound immersive experience at the Glade Arts Foundation. Through curated video projections paired with accompanying music that you listen to on your own headphones or ear pods through your smart phone, you walk through a poetic journey that replaces the commercialism of the holiday season with reconnection to oneself and nature. Learn More
January 1-18 – The Ice Rink at Town Center – The Woodlands Township invites residents and visitors to enjoy the 21,000-square-foot permanent multipurpose facility features ice skating in a main room with lighting, a state-of-the-art sound system, tables for parties and concessions. The Ice Rink is located at The Cynthia Woods Mitchell Pavilion multi-purpose building/event center on the northwest side of The Pavilion at the corner of Lake Robbins and Six Pines. Learn More
January 3 – The Woodlands Cars & Coffee for a Cause – The Woodlands Cars & Coffee for a Cause at Market Street in The Woodlands, starts Sunday, January 3 from 6:30 a.m. to 10:30 a.m. Participants must adhere to safety protocols, which includes keeping more of a distance between vehicles & masks are encouraged if people are going to gather outside of the group they arrived with. The charity for the 1st quarter is Special Angels of The Woodlands. Learn More
January 6 – Apply for the 2020-2021 School Year at The Woodlands Methodist School – Come SOAR with us! The Woodlands Methodist School is currently accepting applications for the 2020-2021 school year on a first-come, first served basis. Applications for the 2021-2022 school year will be accepted beginning January 6, 2021. Find more information, visit twmschool.org/admission/apply and schedule a tour by calling (281)822-8220.
Advertisement
January 18 – Martin Luther King Jr. Day – The Martin Luther King Jr. holiday on January 18, 2021, will mark the 26th anniversary of the day of service that celebrates the Civil Rights leader's life and legacy. Stay tuned for more information about events and updates for upcoming ceremonies!
January 19-21 – The John Cooper School Virtual Information Sessions – Each of the three Division Heads of The John Cooper School, a pre-k through grade 12 independent school, will give informative evening presentations online in January, 2021 for families who are interested in learning more about applying to the school. The admission application deadline for applying for the 2021-22 school year is January 31, 2021. Prospective families are invited to meet virtually with Teresa Robson, Head of Lower School (pre-k through grade 5) on January 19; Stephen Popp, Head of Upper School (grades 9-12) on January 20; and Charles Williams, Head of Middle School (grades 6-8) on January 21. The administrators will discuss the curriculum and programs that lead Cooper students on the path "from curiosity to wisdom." All information sessions will begin at 6 p.m. and pre-registration is required by going online at www.johncooper.org/admission or by emailing admission@johncooper.org.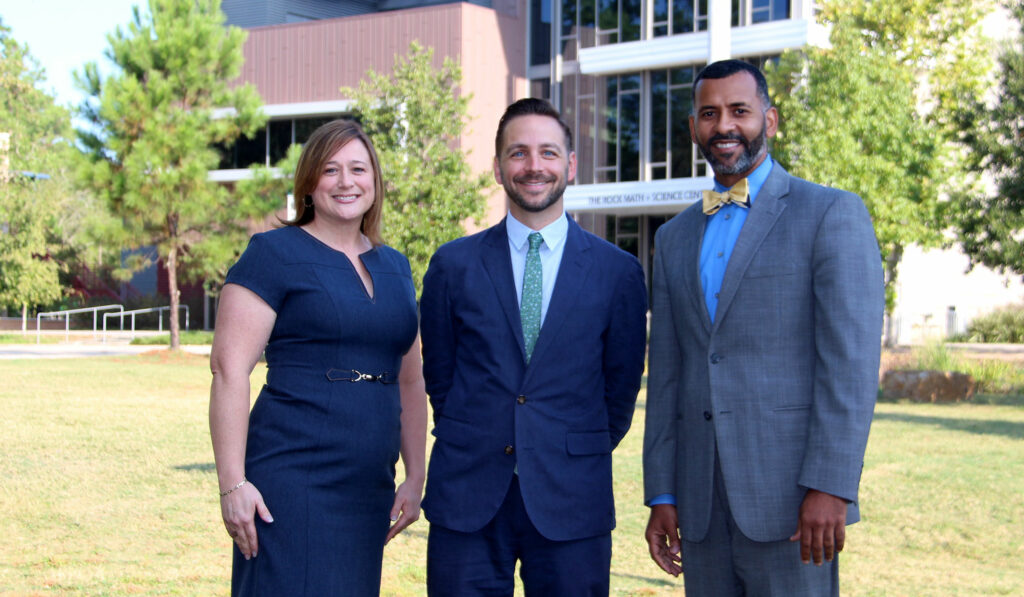 January 27 – LEGO®ology- Grow Caterpillar Grow! – Calling all Engineers and Scienists! Explore LEGO®ology, the study of LEGOs® at The Woodlands Children's Museum on January 27 from 10 a.m. to 12 p.m. Natigate through science, math, and literary concepts using our favorite LEGOs® as tools. These hands-on activities are suitable for ages 6 and under. Free with paid admission. Learn More
January 28 – Ethos Chamber Music Series at Glade presents Ein Klein Meister – Enjoy the repertoire at Glade Arts Foundation: Adagio in B Minor, Violin Sonata in E Minor, Sonata for two pianos in D Major, Rondo in D Major, and Violin Sonata in G Major. Doors open at 6 p.m., performance starts at 7 p.m. Refreshments will be available at the bar before the concert and during the intermissions. Purchase Tickets
January 29 – Human Trafficking Collaboration Educational Seminar – Hands of Justice is once again partnering with several other nonprofits and agencies in order to bring education and training on the subject of human trafficking. The event will be held at The Woodlands United Methodist Church on Friday, January 29 at 8 a.m. to 5 p.m. as several speakers and Survivor Leaders speak on different aspects of this injustice. Learn More
Visit the Hello Woodlands Calendar for updates on postponed dates, cancelled events, and be sure to stay tuned for more details.
GIVE BACK
Due to the current COVID-19 pandemic, nonprofits are in need now more than ever. Organizations are working hard to maintain the quality of care they have always provided to our community.
Hello Woodlands' ongoing series "Nonprofit of the Month," featuring Randy Lovelace of Paragon Independent Insurance Agencies, spotlights several of these nonprofits. Learn more about the nonprofits' missions and meet the people behind them here.
Learn more about the Hello Woodlands Nonprofit of the Month, Hands of Justice, and watch our video interview here.
SUPPORT LOCAL
Doing one of these things will be greatly appreciated by the local businesses in our community. Please join us by showing your support!
Purchase gift cards online and use as a gift for birthdays, celebrations, and thank you's!
Order to go, takeout or delivery from local restaurants.
Shop online! Support your favorite local retailer, artists, author, musician, etc. by buying their digital or physical products.
Make a donation, tip or contribution online to show your support to a local nonprofit organization in need.
Support local musicians, entertainers, and performers by purchasing their merchandise, buying music (songs/albums), streaming music online, and promoting to friends online.
Event cancelled? Instead of asking for a refund, consider donating the funds to the small business, nonprofit or charity who needs the funds during this time.
Purchase a card from a local boutique or retailer to send an encouraging message to a friend, family member or loved one. Words of kindness and hope during this difficult time is a great way to offer your support!
Visit our online calendar, subscribe to our Email Newsletter, follow us on social media at @HelloWoodlands, and check back for a list of 31 things to do in February 2021!
Contact us at info@hellowoodlands.com to tell us about updated events and more ways we can share about helping our community, supporting local businesses, and things to do in The Woodlands and Montgomery County.
Thank you for your support!